Virtual Disk Data Recovery
Are you looking for virtual data recovery software with which you can recover lost files from a virtual disk? Many people like to install virtual machine on their computer in order to prevent damage to real system on computer. However, when you operate on your computer in virtual system, you may still encounter different problems on virtual machine. Data loss from virtual disk is a common problem for many virtual machine users. You probably lose data from virtual disk due to mistake deletion. Or you might accidentally reformat virtual disk without backup. What is worse, virtual disk becomes unreadable on your computer. Or virtual disk says that it needs to be formatted before you can use it?
How to Recover Data from Virtual Disk?
For any lost data recovery from a virtual disk, you can use iCare Data Recovery which is able to work on virtual machine:

Step1. Free download and install iCare Data Recovery on your computer. Then, run the data recovery software and select a proper scan mode.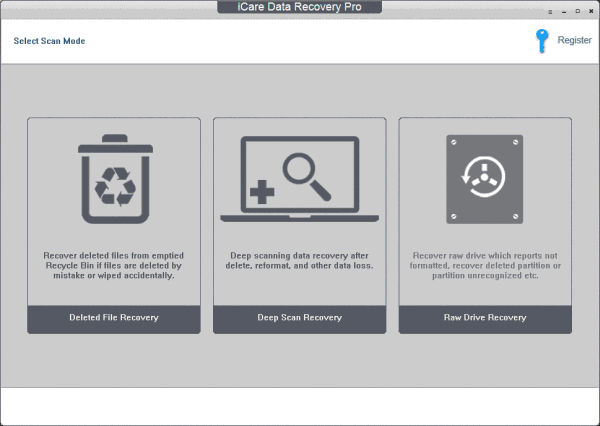 Step2. Choose the virtual disk where data got lost and then the software will scan it to search lost files.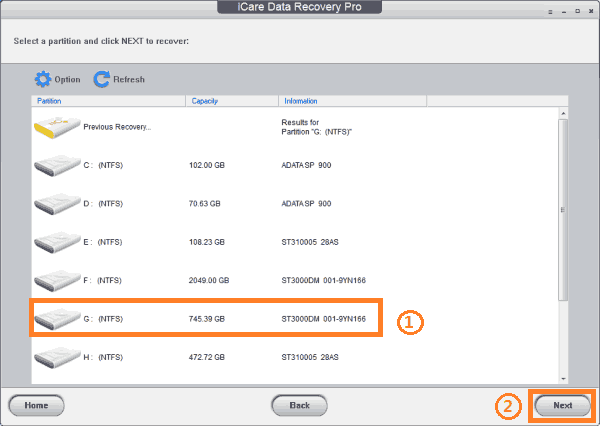 Step3. Preview files after scanning and then save the lost files to another drive.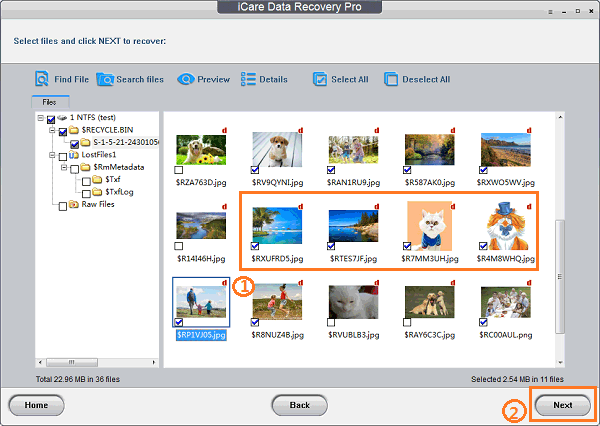 Virtual System Data Loss
Although it does not have any influence on real system when you run your computer in virtual environment, but data stored on virtual disk might be lost due to different reasons. Therefore, you might still run into data loss problem on virtual system. iCare Data Recovery enables you to restore files from virtual disk because this data recovery software is able to work in virtual system.
Deleted Files from Virtual Disk
Files will also be moved to recycle bin when you delete files from a virtual disk, so the first thing you can do is to check recycle bin if you mistakenly deleted any file from your virtual disk. You do not need to use any data recovery software before you delete files from recycle bin.
Format Disk by Mistake in VMware
There is no chance to restore data from recycle bin if you format disk by mistake in VMware, because all data will be erased immediately when you perform a formatting. However, formatting does erase all data permanently and completely. Simply say, you can restore data from virtual disk after quick format or complete format.
Hard Drive Is Not Showing up in Virtual Machine
Hard drive is not showing up on your computer in Virtual machine, in which situation you are unable to read any data? It is a problem to read data from an undetectable hard disk drive in virtual machine, but iCare Data Recovery provides an easy solution for deep scanning the device so as to search every lost file.
Virtual Disk Turn to RAW Asking to Format
At least, the virtual disk is still recognized by PC in virtual machine, but the problem is how you can open the disk when it turns to RAW file system asking to format? Well, you can format the virtual disk to fix the error with all data being erased at the same time. Or you can run iCare Data Recovery to extract all inaccessible files from the RAW unformatted virtual disk.
Recover Data from Removable Disk in Virtual Machine
You can also recover files from a removable disk on virtual system. For example, you can recover files deleted from a digital camera memory card. Or you can unformat external hard drive on virtual machine. Or you can also restore files from an RAW pen stick in virtual machine. In a word, if you lose any data from a removable disk like SD card, micro SD card, CF card, XD card, memory stick, pen drive, USB thumb drive, portable hard drive, etc, you can connect it to a computer that runs virtual system and run iCare Data Recovery to perform lost file recovery.
Data Recovery from Corrupted RAID in VMware
You can build RAID array in VMware by adding several hard drives. However, RAID array might be corrupted some times due to many reasons. If you have important data being stored on the RAID array, iCare Data Recovery is available for RAID data recovery even when it is corrupted and becomes inaccessible. You had better not rebuild the RAID array if you do not want to lose the best chance to get back everything you need.
Virtual Machine Failures
For your computer, virtual machine is like a program that runs on the computer. Sometimes, you might meet virtual machine failures, in which situation you may be unable to enter the system normally. This kind of problem might be caused by following reasons:
1. Hard drive contains bad sectors
You need to install virtual machine on your computer before running in a virtual environment. If hard drive contains bad sectors, the virtual machine install on it might stop working normally. In this situation, it does not cause any hurt to the real system, but you may be unable to enter the virtual system normally.
2. Virtual disk is attacked by virus
Since the virtual system runs the same as the real system, virtual disk might be infected with virus when you visit an unsafe website, open a suspicious link or receive a stranger's email, etc. Virus infection might corrupt the file system of virtual disk or even corrupt the files stored on the disk.
Why Install Virtual Machine on PC?
Your computer will run in virtual environment if you install a virtual machine in it. When you install a virtual machine (such as VMware workstation) on a Windows computer, it will run as an emulation of the Windows operating system. Virtual system has the same function with the real operating system. When you run your computer on virtual machine, all operations will be completed in a virtual environment. You can install any software, save data and do anything on virtual machine without having any influence on the real system. Many people like to install virtual machine on their computer in order to protect the real system from being corrupted or suffering data loss. Usually, you can install virtual machine on any computer such as Dell, HP computer, Samsung computer, Asus laptop, Lenovo computer, Acer computer, Toshiba laptop, Sony laptop, etc.
Advantages to install virtual machine
1. You do need to install programs on the real system so that your computer is able to run fast. If you often need to test some programs, you can install it on virtual machine.
2. You can enjoy different versions of operating system on virtual machine without causing any hurt to the real system.
How to Uninstall VMware from PC?
Probably, you may want to uninstall VMware from PC sometimes. However, some people find that it is very difficult to uninstall VMware from their computer. Or somebody reflected that they often receive some error messages when attempting to upgrade VMware. Well, if you remain VMware application on your computer, there is options including Modify / Change, Repair / Remove when you reinstall the VMware. If you want to uninstall the application, you just need to select Remove option in order to uninstall the VMware from your computer.

---
Related Articles