WD USB Hard Drive Is Not Recognized on My PC
WD USB Hard Drive Was Not Detected after Being Disconnected with Wrong Way- Unplug without safe removal
"Hello! My USB WD 120GB hard drive recently really causes me many troubles. How to recover data from wd external hard disk which is not detecting? Hope you can help me out. In fact, this Friday, I had disconnected this USB HD by pulling it out from my Windows 7 laptop and forgetting to do it in the right way. You knew: just did not click the Safely Remove Hardware icon at first. And then, when plugged it back for data transformation last night, this WD drive was not recognized there. And, I had applied a data recovery product there and was finally able to get access to this external drive. But, through I did have saw the directory tree there and saved some original information to my Toshiba USB drive, many found files, like Word, Excel, JPG and TEXT files, etc, could not be opened as before. Do you know any solution to cope with external hard drive not recognized problem? Or you know how to recover data from my WD USB hard drive? Can anyone there suggest me something? Thanks!"
Quick fix: fix wd usb external disk that is not working [6 free ways]
Resolution: Hello, friends! From your description, you are still able to access that "not recognized" WD USB 120GB hard drive through a hard drive data recovery software. Your WD external hard drive seems not to be completely undetected on your PC. Perhaps, you could still find it is shown well in Disk Management interface, not My Computer interface. And in your case, no matter whether it is displayed well elsewhere of your PC, merely go perform a wd disk repair with free tools.
Video - How to fix hard drive not showing up with 6 free ways

Quick fix -> how to fix usb disk can't be detected
Possible Reasons behind Unrecognized External HD
Generally speaking, people often will have an unrecognized external hard drive due to many reasons, including drive RAW file system, virus infection, bad sectors, logical damages, corrupting operating system and more. And in your case, after your improper WD drive removing, your external drive not recognized problems often could be aroused by drive unsupported file system, bad sectors and logical damages, etc.
Have you received any "drive is not formatted" warning message since then when you try to access this drive? If you do, your drive problems could be exactly caused by drive logical damages and are able to be resolved with simple formatting.
Overall, no matter why you encounter such undetected drive issues, do not rush to discard it straightly and go find possible data recovery solutions to take your drive contents back.
Recover Data from Not Detected WD External Hard Drive
In your situations, no matter which ways you are more likely to choose, like continuing using your installed WD external USB hard drive data recovery software or selecting another new one, you'd better perform a deep scan on this WD external hard drive to find and rescue all possible recoverable ones back before you take other data recovery solutions, such as consulting data recovery companies or sending it to data recovery agencies, etc. And, here are simple steps for you to retrieve your lost files:

Step1. Free download drive file recovery tool and install it well on your PC.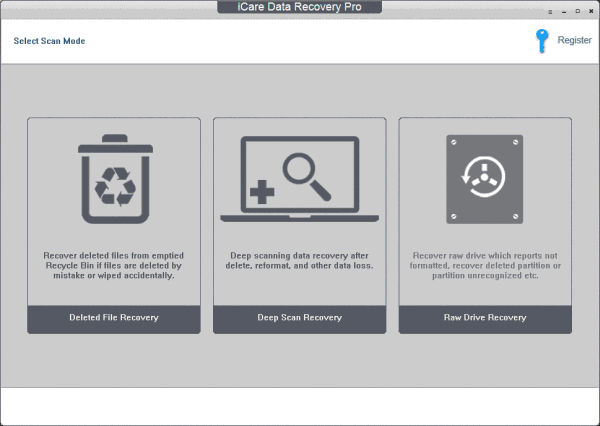 Step2. Click the software icon to run it well there and choose a fixable data recovery mode there.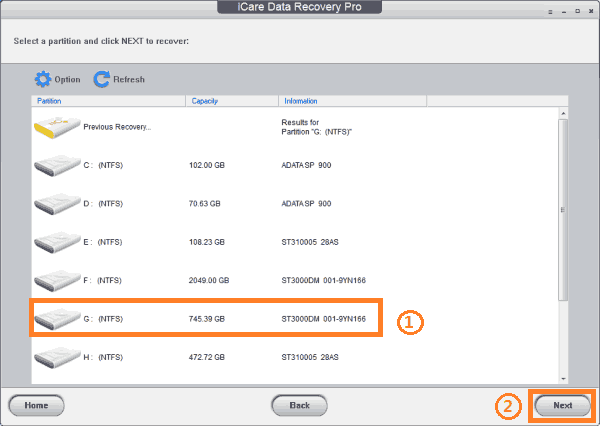 Step3. Scan this WD USB HD thoroughly and preview the scanned files carefully.
Step4. Save the retrieved files to another storage device in case of data recovery failures.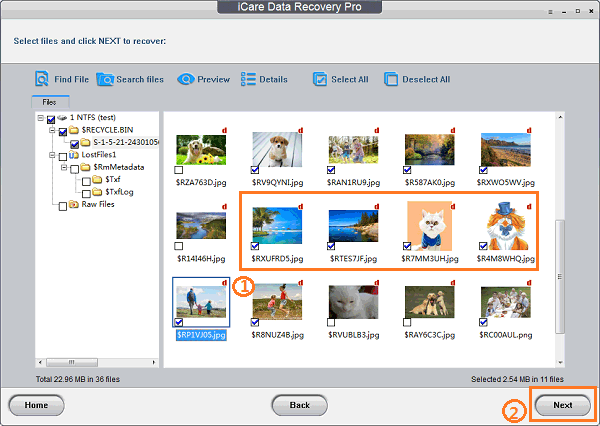 Please Note: 
* After performing a deep scan on this 120GB hard drive, go check all possible files listed and select the recoverable ones out.
*After selecting the recoverable ones out, also allocate a extra storage device to hold these retrieved information to avoid worse troubles.
*After finishing all data recovery steps or trying many data recovery tools found, you still get no all desired information back. You'd better go ask some experts for help.
WD External Hard Drive Not Recognized Problem Fix
Computer external hard drive sometimes could remain not recognized on any computer since it has a mechanical problem. To get the left drive contents back, you may go try some else methods. Firstly, have you ever also encounter the similar undetected drive problems before and also resolved it when you do reconnect it there? If so, the problem is able to be a loose or damaged USB connection. You'd better change a new USB cable or interface for this WD drive. And, secondly, such unrecognized drive problems also is able to be aroused by hard drive physical damages, this could be really bad. Go send it to some drive repairing shops or experts for helps. Of course, such drive problems also could be caused by operating system problems. Go plug this drive to another storage device and see whether it has the same undetectable drive problems.
---
Hot Articles
Related Articles