USB Thumb Drive Write Protected Cannot Format
"Is it possible to recover files when USB thumb drive is write protected cannot format? Well, while transferring files from PC to my USB thumb drive, I got a message saying USB thumb drive is write protected. Then, I tried to reinsert my USB thumb drive and read files on it, but PC reported another message USB drive needs to be formatted. Trying to format the thumb drive, it said USB thumb drive is write protected and cannot format. How can I remove write protection from my thumb drive and access data on it?"
"Windows PC says my USB thumb drive is not formatted, but it is not able does to format the thumb drive since it is write protected. I have many important videos on this USB thumb drive. Can anybody tell me the way to recover files from a USB thumb drive that won't format?"
"I want to transfer some data from my 16GB USB thumb drive to another external disk, but I was unable to open the thumb drive because it says USB drive has RAW file system needs to reformat. When I reformat the USB thumb drive, it says disk drive is write protected, Windows was unable to complete the format. What is the best solution for raw file system fix?"
Write protection on a USB thumb drive is able to prevent all data from being deleted, overwritten or erased. However, if your USB thumb drive is write protected when it asks to be formatted, it will disable you to repair the RAW file system error and all data stored on the USB thumb drive will becomes inaccessible.
Data Recovery from Write Protected Thumb Drive
When you can't access a write protected thumb drive, you can rely on iCare Data Recovery Pro can help you to restore inaccessible files. This software let you scan the RAW USB thumb drive even when it is write protected and inaccessible. With help of this software, you can restore all inaccessible data with a few steps as below:

Step1. Download and install iCare. Run the software and choose a proper scan mode.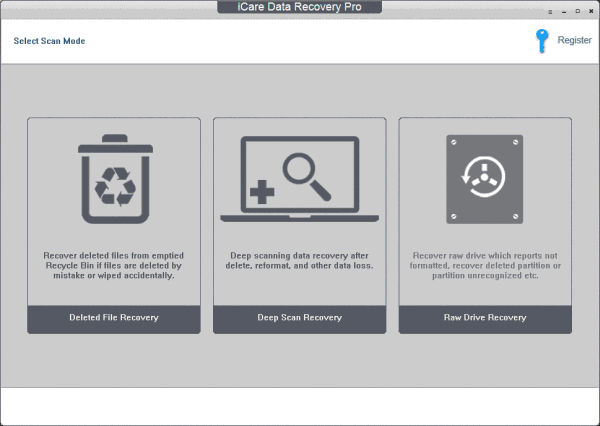 Step2. Select the thumb drive to scan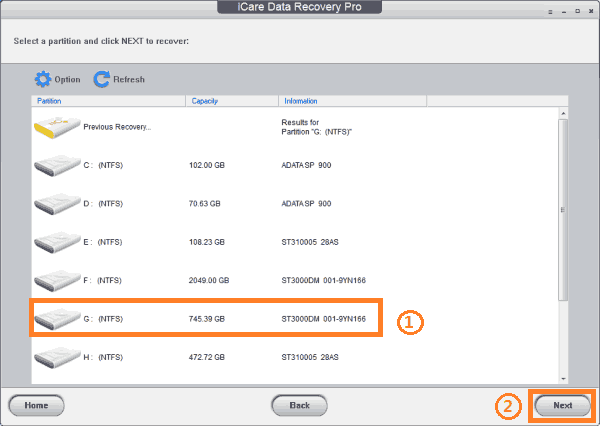 Step3. Preview files found and save to another drive.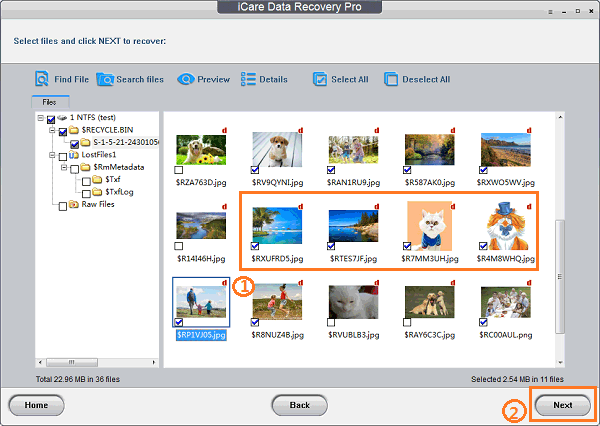 When a thumb drive says write protected cannot format, firstly you should check if there is write protection switch on the thumb drive. Then, you should make sure that the thumb drive is not set to Read-only mode on your computer.
Windows Was Unable to Format Write-Protected Thumb Drive
Usually, you are able to format the thumb drive after remove write-protection attribute. However, if the USB drive shows write-protected some reasons, it will be more complex to resolve the problem.
==>> Please go to this page - Windows can't format USB drive>>

---
Related Articles
Hot Tag: usb recovery | usb resource