USB Thumb Drive RAW File System
USB thumb drive is a removable disk for storing or transferring various kinds of data, but a USB thumb drive would turn to RAW file system sometimes and does not allow you to read any data. In this situation, would you like to do something to fix the RAW format  error and get back lost files? If you need to recover any data from your USB thumb drive which changes to RAW, you had better stop any possible operation that you attempt to fix the error.
Data Recovery When USB Thumb Drive Has RAW File System
For data recovery when USB thumb drive turns to RAW file system, you need to rely on specialized data recovery software. iCare Data Recovery Pro is a read-only data recovery tool that can work on all brands of USB thumb drive such as SanDisk, Adata, Samsung, Toshiba, etc when it shows RAW file system due to whatever reasons. This data recovery software helps rescue all inaccessible files from RAW USB thumb drive. You can follow the steps below to recover files from USB thumb drive that has RAW file system:

Step1. Download and install iCare Data Recovery on computer. Launch it to select scan mode for USB recovery.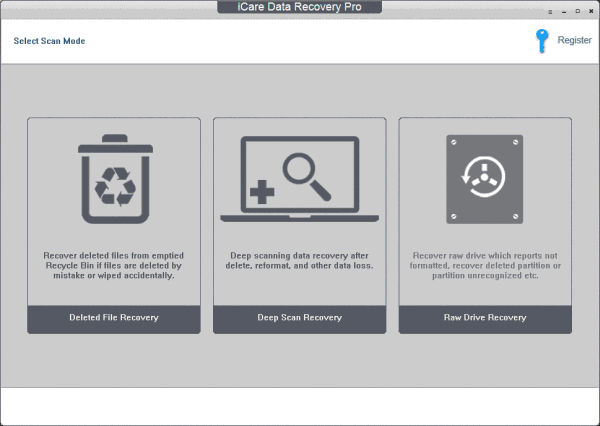 Step2. Select the RAW USB thumb drive, after which you only need to wait to scan.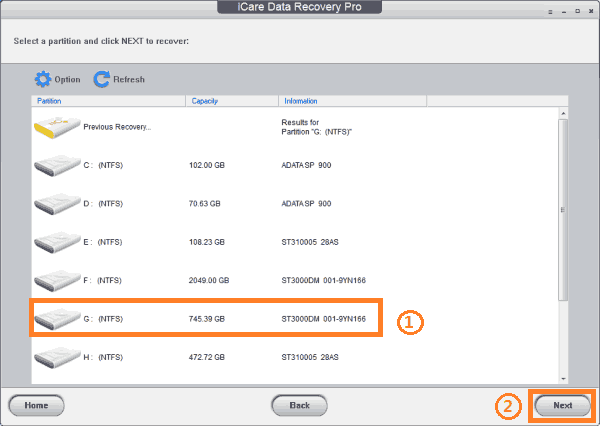 Step3. Preivew and save the files you need which have been lost from the RAW drive.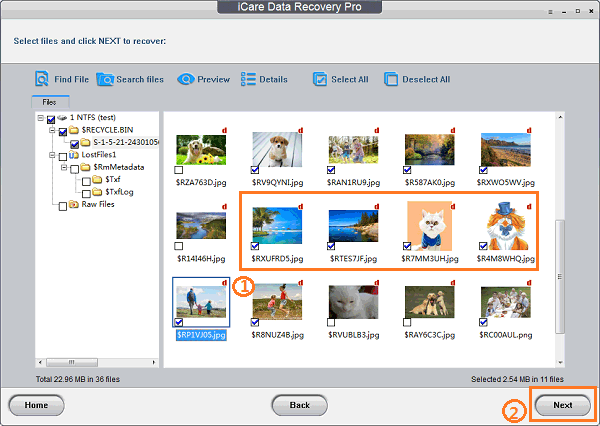 Fix USB Flash Drive RAW File System Error
USB flash drive is able to be recognized by all Windows computer by inserting it to USB port of your computer, but RAW USB drive cannot be used for data storage because Windows cannot recognize RAW file system. Therefore, you need to fix the raw problem to format thumb drive RAW to FAT32 or look for solutionfor RAW to NTFS converting for the USB drive.
You may try following methods:
1. Format USB flash drive under My Computer or Disk Management
2. RAW to NTFS / FAT32 converting with CMD
3. CHKDSK for RAW flash drive - CHKDSK is not available for RAW USB
==>> To learn detailed steps for RAW USB stick fix, please go to this page - RAW drive>>
SanDisk Samsung Kingston PNY USB Stick RAW
SanDisk USB stick like SanDisk Ultra, SanDisk Cruzer, SanDisk Extreme, etc are quite wecolmed by USB users.
Samsung USB flash drive from is developed by Samsung Electronic. It is another popular brand of USB drive.
USB drive like SanDisk, Samsung, Toshiba, Kingston, PNY, Silicon Power from 1GB to 128GB is available online. When youwant to fix RAW error on different USB drive, you should pay attention that a flash drive that is less than 32GB is usually formatted to FAT32 file system, while those larger than 32GB should be formatted to NTFS file system.
Situations for USB Thumb Drive RAW Format Error
"Can I format my USB thumb drive when it shows RAW file system when I insert it to my computer? How can I access the USB thumb drive and extract all files if I do not format the RAW drive? Can I recover deleted files from USB without software?"
"My USB thumb drive is not readable on my PC and meanwhile system recognizes the USB thumb drive as RAW device. I have many files on this USB thumb drive. Can somebody tell me how to get back files from a RAW USB thumb drive?"
"My USB thumb drive is infected with virus and now it changes to RAW format. I have run antivirus software to scan the RAW drive, but my USB thumb drive is still inaccessible. Should I format the USB thumb drive in order to change its file system from RAW to FAT32?"
Solution:
For all problems above, you can convert the RAW USB drive to NTFS or FAT32. Please visit this page - Change USB RAW to FAT32 NTFS>>
The Bottom Line for USB Thumb Drive RAW Data Recovery
You have a good chance to restore data when USB thumb drive is in RAW file system as long as you do not reformat it. This data recovery software helps restore data as long as the USB thumb drive is not overwritten or physically damaged.

---
Related Articles
Hot Tag: usb recovery | usb resource