Solution for USB stick Thumb Drive not formatted
Last updated on 17/01/2018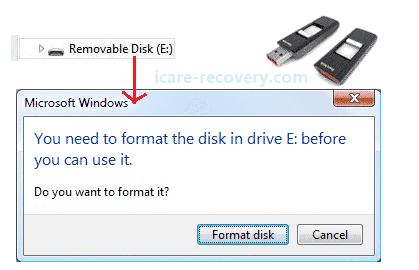 Have you ever met such questions?
USB stick requires formatting, not accessable?
The device is not ready?
USB flash drive cannot be detected by PC
The USB drive is not formatted
The type of the file system is raw. CHKDSK is not available for raw drives on USB stick
It seems that these questions are very familiar, we may have met such questions, but how did you do with it, delete it? Or format it? It's ture that you can format it if you don't value your data in your USB pen drive, but you can use iCare Data Recovery Pro for file recovery from USB before formatting it if you have precious data on it.

>>Quick Solution for USB Stick Not Formatted
Download iCare Data Recovery Pro to install it and scan lost files from USB stick when it is no longer accessible due to not formatted error on it.
What's the meaning of 'USB stick not formatted' error indeed?
'USB stick not formatted…' may be caused by a lot reasons, virus attacking is one of the most common problem, sometimes if you check the drive management, it might be healthy, but if you want to read the files in, it's impossible, of course you can try to use it on other PC, but the same error might occur. As the picture shows: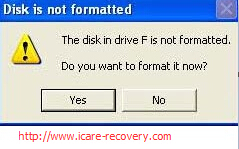 Apart from the message showing in the picture, its filesystem turns to RAW if you view its properties.
What to do when USB stick not formatted…
Access the drive again, if there's still a letter say "USB stick not formatted", you need to format it or you can't read the data, but once you format it ,the data will lose, if you don't value your data, of course you can do it, but sometimes you may meet the most difficult problem, you can't format it, you really don't know what to do.
But don't worry, there's iCare Data Recovery Pro.
iCare Data Recovery Pro is a kind of efficient software, it can help us settle a lot kind of data lost problem, such as data recovery from formatted drive, drive not formatted error, data lost and so on…
iCare Data Recovery is also helpful when you run into following problems like:
How to recover formatted memory card?
How can I retrieve all my information on my SD card after formatting?
How to unformat USB flash drive to recover data?
…
---
Video Tutorial: how to use iCare Data Recovery for file rescue
Steps to Recover Data from unformatted usb stick

Step1. Plug the usb stick to your computer. Download the data recovery software and install it to PC's drive. Then, choose a recovery mode after starting the software.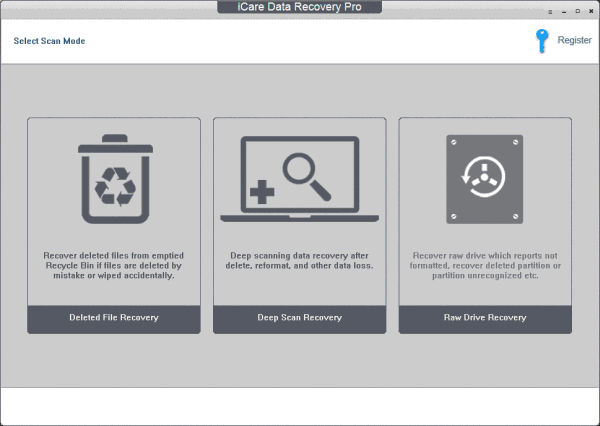 Step2. Choose the unformatted usb drive, so the software knows which partition it should scan.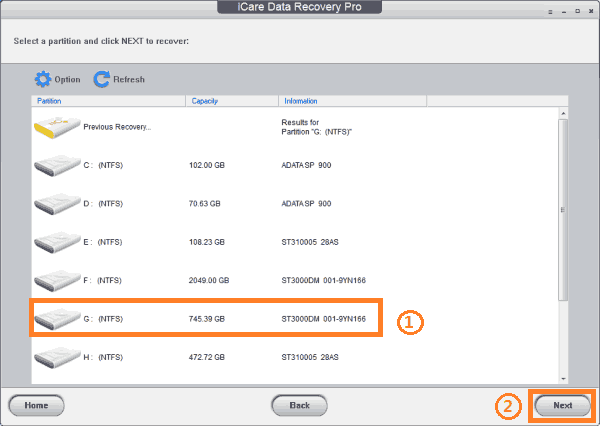 Step3. Preivew files shown after scanning and save them.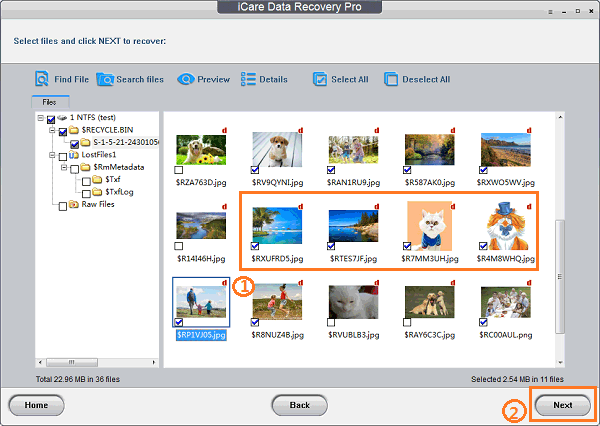 How to Open USB without Formatting That Says Needs to Be Formatted?
How to fix format disk error without formatting the USB drive which asks for formatting? Disk check is considered as a good way to resolve the problem sometimes because it is able to scan and fix bad sectors on the USB drive. As a matter of fact, disk check only find and mark the bad sectors on your USB so that data would not be stored to those marked sectors in the future. If your flash drive has been corrupted and reports not formatted error due to bad sectors, disk checking can hardly fix the problem. You still have to reformat the usb stick in order to make it work again.
There's some user's experience
I am a USB stick user from CA, I have bought my USB stick for some time and it has never run into any problem. Since it has a big storage capacity, I store a lot of files in it including some files about my work, so it's very important for me.
One day as usual, I want to read some of my data, but something wrong occur, a letter said that the USB stick is not formatted, do you want to format It now, of couese I don't want to, because I know that if I format it, my data will lose, I really don't want to do that, but I don't know what to do, so I decide to format it but it also cannot be formatted, I got not formatted single. So I really don't know what to do until one of my friend told me that I can try to use iCare Data Recovery, so I have a try, to my surprise, it worked very well, all the questions settled, so I store it for futher use.
So if you got USB stick not formatted problem, merely have a try with iCare Data Recovery.
Whenever you receive message showing USB stick is not formatted, you should pay attention to following points:
1. Stop using the USB stick immediately when getting the error message
2. Do not format the USB stick before getting back lost data
3. Be careful to avoid let the USB stick suffer physical damage
Then, you can download iCare Data Recovery and install it on any Windows PC to recover files from USB stick which needs to be formatted.

---
Related Articles
Hot Articles