USB Flash Drive Not Recognized

Quick fix -> 6 ways to fix usb not showing up error
"My USB flash drive is not recognized by my computer with Windows OS, but there is lots of important data on the drive. I also tried to plug the USB flash drive to another laptop, but it still cannot be recognized. Can anybody tell me how to get lost files back from the USB drive?"
"I cannot access files on my 4GB SanDisk USB thumb drive because it is not recognized by Windows. I am wondering if the USB thumb drive is corrupted. If so, how can I recover files from USB flash drive which cannnot be recognized? Can anybody give me some useful advice?"
Video - 6 ways to fix usb/hdd not showing up in Windows 10/8/7

Also read: 8 ways to fix corrupted usb; or 6 ways to fix pendrive not showing up error
Solution for Unreadable USB Drive Data Recovery
If you are still troubled by the problem like how to retrieve undetectable USB stick files, iCare Data Recovery software would do you a favor. Before recovering lost files, you should stop using the USB flash drive. Using iCare Data Recovery, you are allowed to recover files like videos, music, pictures, etc from all brands of USB. This data recovery software is compatible with Windows OS, so you can connect the USB toPC and download the software to perform data recovery.
Steps to Restore Data from Undetected USB Stick

Step1. Plug the USB to laptop or desktop. run a recovery module.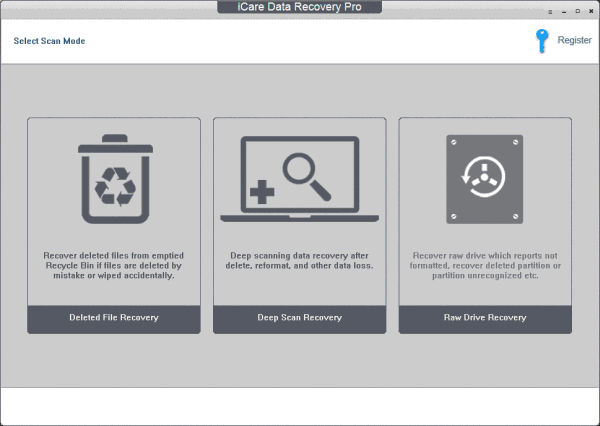 Step2.  Move the mouse to the flash drive to select it to scan.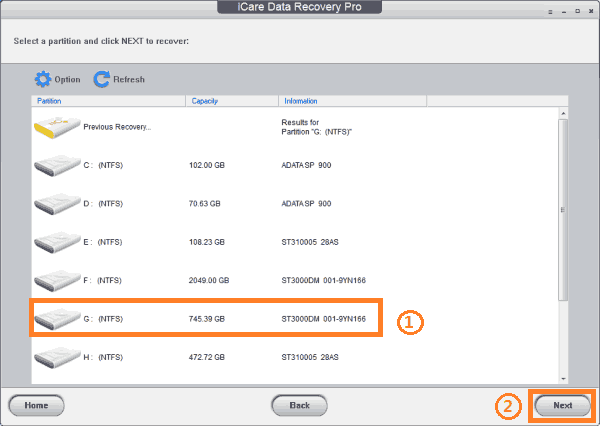 Step3. Click the file you want to preview when the software show all files in a list. Then, save what you need to a different media.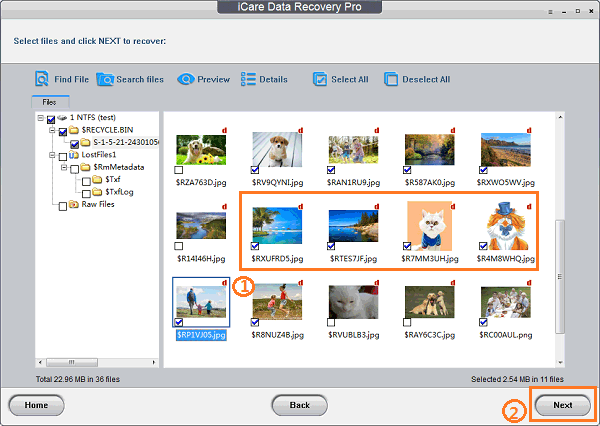 How to repair damaged flash drive?

Quick fix -> 7 free usb repair tools
My Computer Won't Recognize USB Saying Format Needed
Usually, when you insert USB flash drive to a PC, it would be detected as a removable device so that you are able to open it to write, copy, delete, move data on it. However, sometimes, the USB drive will not be recognized after connecting it to your computer. you need to employ iCare Data Recovery to restore data from unrecognizable USB drive. Sometimes, you might run into another similar problem when you insert your USB drive to computer, it can be recognized but you cannot access any file on the USB drive. You may receive error message to say USB needs a format before you can use it. When your thumb drive shows the similar warning, it is the best choice not to format it if it contains any important data. iCare Data Recovery has the ability to reclaim file off flash drive though it is unable to be detected by PC.
Windows 7 Does Not Recognize USB Drive
Windows cannot recognize your USB flash drive thouhg it has been inserted properly to computer? Usually, a USB drive can work normally when you connect it properly to Windows 7 system. If your USB flash drive is undetected, probably the flash drive is corrupted due to causes like bad sectors, virus infection, improper operation and other reasons. iCare Data Recovery software can be compatible with Windows 7 operating system and helps recover files even when the USB flash drive cannot be detected normally. Overwritten or physically damaged USB drive cannot be restored with any data recovery utility.
How to Repair Corrupted Adata USB Which Is Not Showing?
Adata USB memory stick is corrupted and becomes unreadable? If you have an Adata USB memory stick and cannot read data on it, try iCare Data Recovery. This program is available for all brands of thumb drive including Adata, SanDisk, Toshiba, PNY, Transcend, HP, Kingston and more. After data recovery, you can open Disk Management to check if the device can be recognized there. And then, format the corrupted drive to fix the problem.
---
Related Articles