Unformat Xiaomi Smartphone Memory Card
"I am searching for a way to unformat Xiaomi smartphone memory card in order to get back all lost files due to formatting. Does anybody know any useful software? This memory card contains some pictures, videos, music and some other files. I formatted the memory card by accident after connecting the Xiaomi phone to my computer. If anybody knows an unformat tool that is able to help me resolve the data loss problem, please share to me."
"Can anybody help me out of the problem after reformat a memory card in my Xiaomi smartphone? I lost many precious files due to reformat, so I want to look for a way to unformat the memory card on my Xiaomi mobile phone. Would you like to share any useful idea for formatted memory card photo video recovery?"
Have you ever run into the similar situation that you made every effort to look for a solution to fix the problem? Do you still think that it is not possible to unformat memory card after format it for Xiaomi smartphone? Well, today we would like to share useful solution for formatted memory card recovery by using a professional unformat too. You will find it easy to get back everything lost from your Xiaomi mobile phone memory card whenever you format it.
Unformat Xiaomi Smartphone Memory Card
After formatting a Xiaomi smartphone memory card, it will show as an empty storage media. In this situation, you can use unformat software to undo format the memory card so as to get back the lost files. iCare Data Recovery Pro allows you to recover data from formatted memory card for Xiaomi mobile phone. This data recovery software is able to unformat memory card within a few simple steps. Usually, you can make use of this unformat software to recover any kind of files such as images, videos, music, etc after formatting memory card in Xiaomi phone. This software works on Windows computer, so you need to connect the Xiaomi phone memory card to a Windows computer and follow the steps below to undo format memory card.
Steps to Undo Format Xiaomi Phone Memory Card

Preparation: Free download and install iCare Data Recovery on your computer. Connect the Xiaomi phone memory card to this computer and launch the data recovery software.
Step1. Select a proper scan mode after running the data recovery software.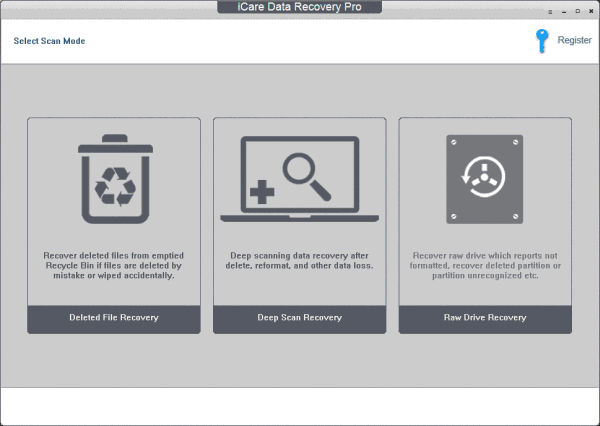 Step2. Choose the memory card and then you only need to wait patiently when the software is scanning the memory card to search every lost file.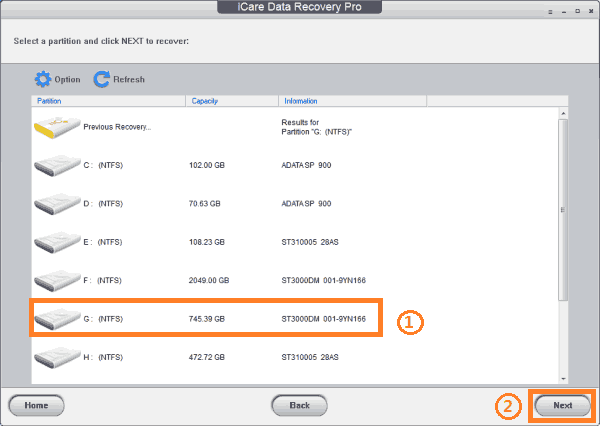 Step3. When scanning is completed, you can preview the found files after scanning and then save the lost files to another drive.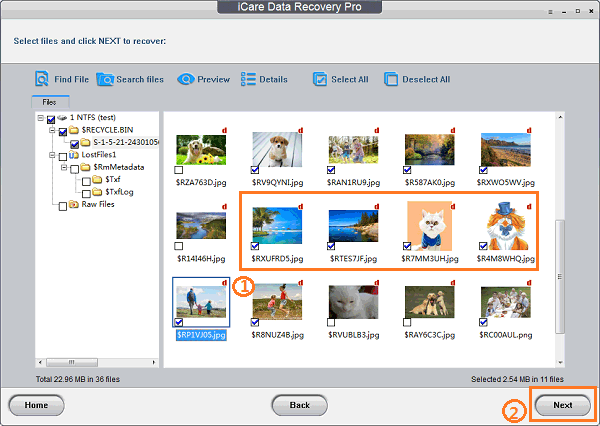 Tips for Unformat Xiaomi Phone Memory Card
Do not write new data to the memory card before data recovery
Do not save the recovered files to the original memory card
Unformat Software Supported Memory Card for Xiaomi Phone Recovery
You can find different types of memory card in market, which include SD card, micro SD card, mini SD card, SDHC, SDXC, CF card, XD card and memory stick and so on. Xiaomi mobile phone is usually compatible with different types of SD card like micro SD, SDHC, etc. iCare Data Recovery supports all kinds of memory card data recovery when you mistakenly format it in your phone or laptop. This unformat software also supports various brands of memory card recovery including SanDisk, Kingston, Samsung, Lexar, Toshiba, PNY, Transcend and more. It supports different types of Xiaomi phone like Xiaomi 1, 2, 3, 4, etc.
You can use iCare Data Recovery to undo format Xiaomi smartphone memory card in following situations:
Format memory card in Xiaomi mobile phone by accident
Format memory card for Xiaomi smartphone because you press wrong button on computer
Unformat memory card after format it due to virus infection
Undo format memory card after full format it on computer
Undo quick format on Xiaomi mobile phone memory card
Xiaomi Mobile Phone Reports Unformatted Error on Memory Card
Xiaomi mobile phone reports unformatted error on a memory card refers to the situation that you are unable to open the memory card because it says disk drive is not formatted do you want to format it now. Are you wondering if you can undo format after formatting the memory card to fix unformatted error? Although it is possible to recover lost files even after formatting a memory card when it reports unformatted error, you may fail to restore all lost data if it gets overwritten because you carelessly write new files to the formatted memory card. In order to avoid such kind of problem, you had better not format the unformatted memory card before getting everything you need. If you have reformatted memory card by mistake, iCare Data Recovery only allows you to unformat memory card that is not overwritten. In fact, no data recovery is able to undo format a memory card for Xiaomi mobile phone or other devices that has been overwritten.

With this unformat software - iCare Data Recovery, you can also recover deleted files after format Blackberry, Samsung, HTC, Huawei, LG and more other smartphone.
---
Related Articles