Unformat Transcend External Hard Drive
"Does anybody know the method to unformat Transcend external hard drive? I need to recover files after formatting external hard drive. I want to unformat the Transcend external because I need to get back my lost videos. They are precious and unique. Thanks for any kind help!"
"My Transcend portable hard disk requires formatting when I plugged it to my computer. Windows system always pops up unformatted error message when I wanted to open the disk. Can I undo format the portable hard disk after formatting it to fix the unformatted error?"
"It is not a lucky day for me. I made a mistake and reformatted my Transcend USB hard drive with lots of important data inside. Is there any format recovery software for PC that can help unformat my Transcend USB HDD and recover all lost data?"
"How to recover pictures off unformatted Transcend external HDD? If anybody knows the answer, please give me some advice."
Unformat Software for Transcend External Hard Drive File Recovery
In order to unformat Transcend external hard drive for data recovery, all you need is an unformat utility. iCare Data Recovery  is such an unformat tool that helps restore files off Transcend external HDD after reformatting by mistake or when it has unformatted error. This software supports to different types of files such as images, music, videos, documents, emails and more from your Transcend external HD. It provides three scan modes for you to scan your external hard disk when files got lost in different situations. This data recovery software also allows you to preview found files after scanning so that you can selectively restore the files you need instead of all found data on your Transcend external disk.

Steps to Undo Format Transcend Portable HDD
Preparation: Download and install iCare Data Recovery on PC. Plug the Transcend portable HDD to your PC and launch the software.
Step1. Select a proper scan mode after running the software.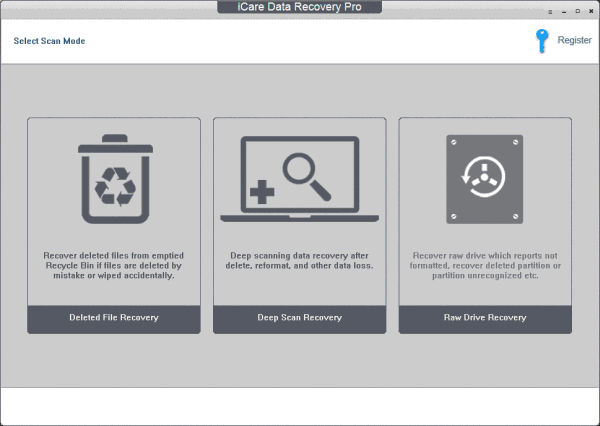 Step2. Choose the Transcend portable hard drive and then wait the software to scan it for lost files.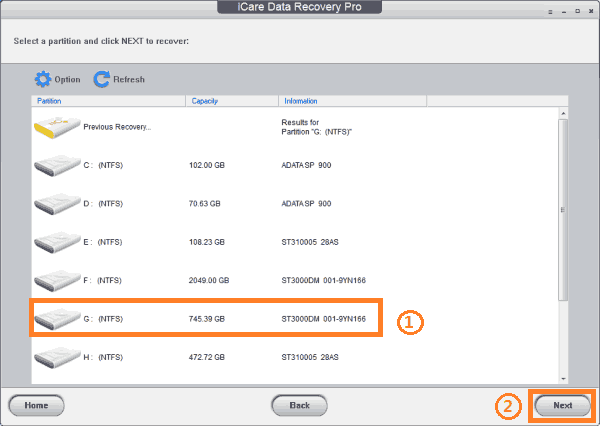 Step3. Preview the found files after scanning and then save the files you need.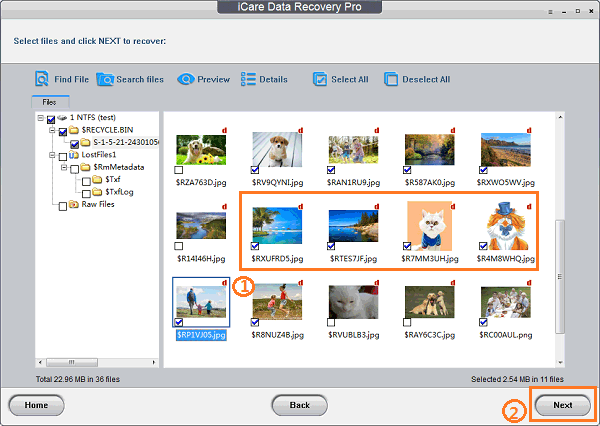 Is It Possible to Unformat Transcend Removable Hard Disk after Writing New Data?
The most important point for reformatted Transcend removable hard disk recovery is that you cannot write new data because any new data might overwrite the lost data and lead it to be unrecoverable. If you mistakenly wrote any new file to the Transcend removable HDD, you still have chance to undo quick format or full format as long as the lost data is not overwritten.
The Bottom Line for Unformat Transcend External HD
You can easily unformat Transcend external HD by relying on iCare Data Recovery, so you no longer need to worry about data loss after formatting your Transcend external disk by mistake or when the disk has unformatted error. iCare Data Recovery can work on Windows PC like Windows XP, Windows Vista, Windows 7 / 8 and more. If you need to unformat Transcend external hard drive or other brand of external HD, you can follow the steps above to get back files.

---
Related Articles