Unformat Toshiba Portable Hard Drive
"Can I unformat Toshiba portable hard drive to recover some videos and pictures? I reformatted my Toshiba portable hard drive by accident during data transferring. Although the formatting is not completed when I realized the mistake, I cannot see my data on this disk. I want to know how to rescue files from formatted USB hard drive."
"Hello! Please help me recover data after format. I formatted my Toshiba external hard drive just now and all data on this disk was erased permanently. I am wondering if it is possible to restore the lost files after formatting, so I hope somebody who knows the solution can give me some help!"
"I bought a Toshiba USB HDD to backup data on my hard disk. However, I formatted the USB HDD after transfer some data to this disk. Can you tell me how to unformat USB HDD and restore al kinds of lost files?"
"I need format recovery software for PC because I want to use it to undo format my Toshiba removable hard disk for data recovery. I have searched on different website and forums, but I have not found any good software. Can anybody recommend some unformat software?"
Unformat Software for Toshiba Portable HDD Recovery
You need to use unformat software for formatted Toshiba portable HDD data recovery. After formatting Toshiba portable hard drive, you should stop all operation on the disk to avoid unexpected data overwritten. Then, you can download iCare Data Recovery to undo format the Toshiba external hard drive and retrieve all kinds of lost files such as photos, mp3 files, mp4 files, 3GP files, office files and more. This software can on Windows PC to unformat Toshiba portable hard drive for data recovery.

Steps to Unformat Toshiba USB HDD
Preparation: Download and install iCare Data Recovery on your Computer. Connect the Toshiba USB HDD to the computer and launch the software.
Step1.Select proper scan mode after running the software.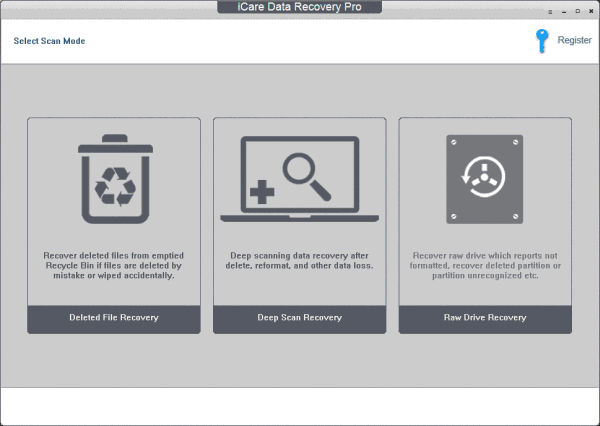 Sep2. Choose the Toshiba USB hard drive and then wait when the software is scanning.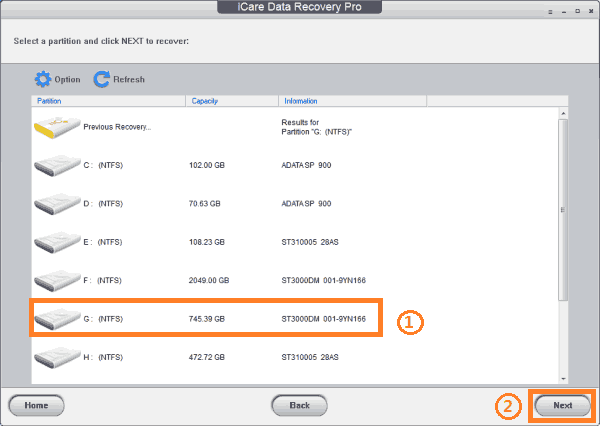 Step3. Preview the found files after scanning and then save the recovered files.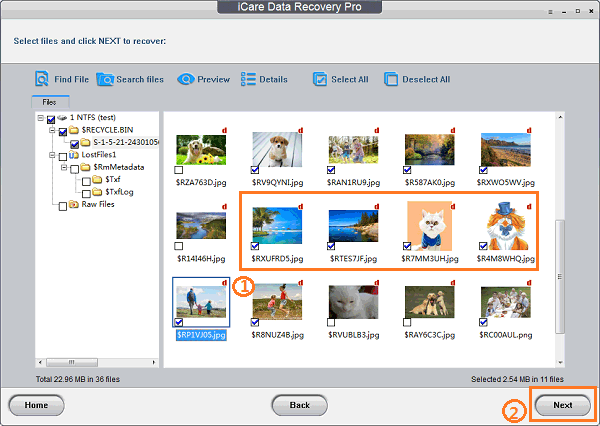 Why Do You Need to Unformat Toshiba External HD?
1. Format Toshiba external HD by mistake
One possible situation you need to unformat your Toshiba external HD is that you lose important files after formatting the disk by mistake. Simple formatting will not erase data completely, so you can use iCare Data Recovery to unformat Toshiba external disk for format recovery.
2. Unformatted problem with Toshiba removable HD
Another possible situation is that you mistakenly reformat your Toshiba removable HDD when it reports unformatted error. iCare Data Recovery is possible for data recovery even when your Toshiba removable HD is unformatted.
The Bottom Line for Undo format Toshiba Removable Hard Drive
What should you pay attention to when you want to undo format Toshiba external hard drive to retrieve lost files? The key point is to avoid overwriting the original data by adding new data. iCare Data Recovery helps restore files from reformatted or unformatted Toshiba removable hard disk as long as the data is not overwritten. This data recovery software is easy to use, with which you can get back files after formatting effectively. Free download the software now for full / quick format data recovery now!

---
Related Articles