Unformat Silicon Power External Hard Drive
"May I unformat Silicon Power external hard drive? Just now, I plugged my 500GB Silicon Power external hard drive to my computer and wanted to transfer some data from the external to my hard disk. Everything went fine, but finally I mistakenly formatted my Silicon Power external hard drive. Please tell me how to undo format the Silicon Power external HDD so as to get back lost data."
"I want to look for unformat external hard drive software to restore files from my Silicon Power external HDD after formatting by accident. Before formatting the external HDD, I have some videos and office documents on it. I am looking for unformat software so that I can get back those lost videos and office documents."
"I lost lots of data on my Silicom Power portable hard drive due to formatting. Now, I am wondering if there is unformat utility that can help recover data after quick format by mistake. If anybody knows the solution, please give me some advice."
"I run into unformat error on my Silicon Power USB hard drive, which disables me to access files on the Silicon Power USB HDD. Since system says my Silicon Power removable disk is unformatted, I want to know whether everything will go fine after formatting it. Can I recover data after format the Silicon power USB hard drive?"
Unformat Software for Silicon Power External HDD Recovery
The best solution for Silicon Power external HDD data recovery after formatting by mistake is to use unformat software. iCare Data Recovery  supports all kinds of external hard drives to help get back lost files after format or when the external HDD shows unformatted error. This software allows you to unformat Silicon Power external hard drive whether you perform quick format or full format on your external disk. By using this unformat software, you can easily get back all types of files in batch.

Steps to Undo Format Silicon Power Portable HDD
Preparation: Download and install iCare Data Recovery on your computer. Connect the Silicon Power portable HDD to your computer and run the software.
Step1. Select proper scan mode after running the software.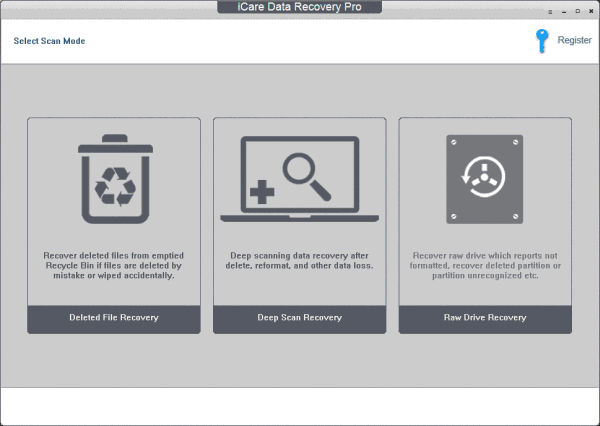 Step2. Choose the Silicon Power portable hard dive as aim disk and then the software will scan it.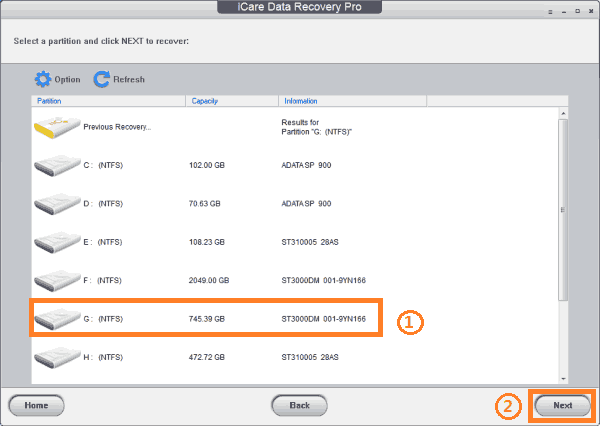 Step3. You can preview found files after scanning and then recover the files you need.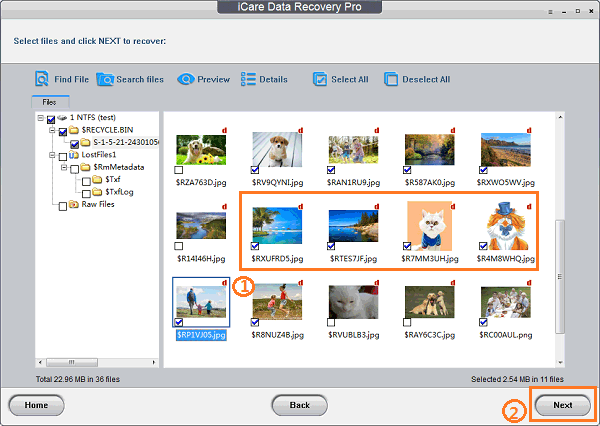 Why Can You Unformat Silicon Power Removable Hard Disk?
When you format your Silicon Removable hard disk, it will erase all data on the disk and prepare the disk space for new data storage. In this situation, as long as you do not write new data to the formatted Silicon Power removable hard disk, the original data will remain there. Therefore, you can undo format the Silicon removable disk to recover quick formatted partition or completed formatted drive.
The Bottom Line for Unformat Silicon Power USB Hard Drive
Please calm download when you run into problem like how to unformat Silicon Power USB hard drive. If you have no idea what to do, please stop performing any operation on the Silicon Power USB HDD because it may result in data lost permanently. As long as data is not lost forever due to any improper operation, you can rely on iCare Data Recovery to unformat your Silicon Power USB hard drive and get back all data. Free download the unformat software now!

---
Related Articles