Unformat Seagate External Hard Drive
"How do I unformat Seagate external hard drive after quick format? I quick formatted my Seagate HDD by mistake when I was attempting to format another disk. Now, I want to unformat external disk so as to get back all lost files. Can you tell me what I should do next?"
"Is there any unformat tool to recover data from external HDD after quick format? I bought a Seagate external HDD and transferred some important data from my computer to this external disk. However, I mistakenly reformatted the Seagate external HDD. Please tell me how to get back files lost due to formatting."
"Can anyone recommend external hard drive data recovery software with which I can restore lost files from my Seagate external portable hard drive after formatting? I formatted my Seagate portable HDD on my Windows PC, so I hope you can recommend data recovery software that can work on Windows platform. Thanks!"
"My Seagate disk says external hard drive is not formatted, but I am not sure if I can undo format external disk after formatting it. Can you tell me how to fix the problem without formatting the external HDD?"
Unformat Software for Seagate External HDD Recovery
After formatting Seagate external hard drive, the first thing you should do is to avoid overwriting the original data because it will lead data to be lost forever. As long as the lost data is not overwritten, you can rely on iCare Data Recovery to undo format your Seagate external HDD and get back all kinds of files you need. This software enables you to recover data off Seagate portable HDD when you mistakenly reformat the disk or when the disk shows unformatted error.

Steps to Undo Format Seagate Portable Hard Drive
Preparation: Download and install iCare Data Recovery on your computer. Connect the Seagate external hard drive to your computer and run the data recovery software.
Step1. Select proper scan mode after running the software.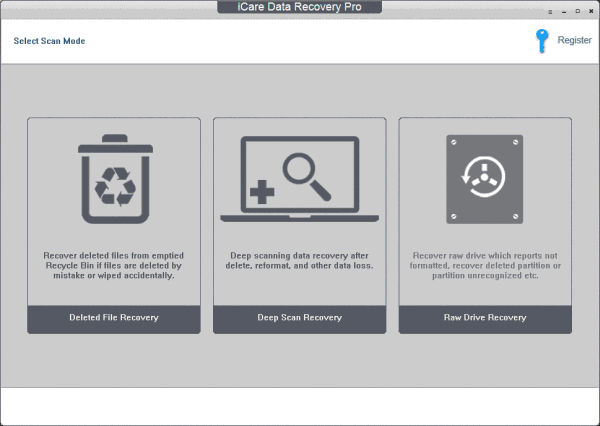 Step2. Choose the Seagate portable hard drive and wait the software to scan it.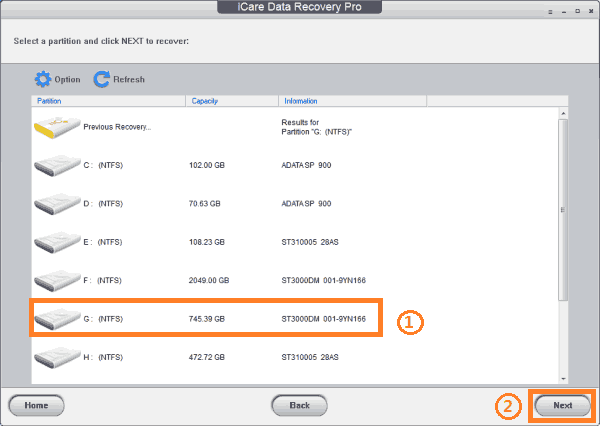 Step3. Preview the found files after scanning and recover the files you need.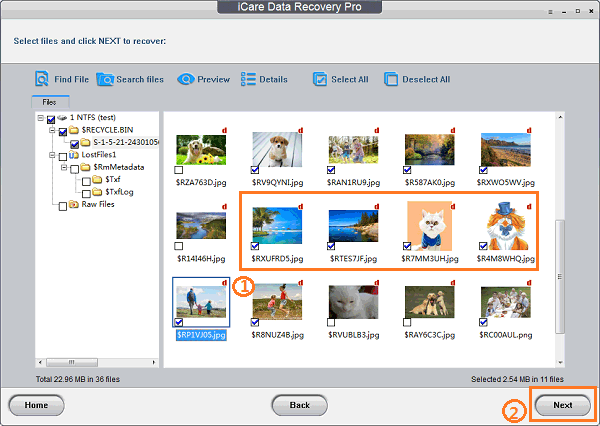 Unformatted Error on Seagate Removable HD
Need to reformat your Seagate removable HDD since you got unformatted error message on the disk? When your Seagate removable HDD says unformatted error, you will be unable to read any data on the disk. In this situation, you can run iCare Data Recovery to extract files off the unformatted removable HDD instead of reformatting it.
The Bottom Line for Unformat Seagate USB Hard Drive
Formatting only marks the disk space as available for new data storage, so the data lost due to formatting will always remain there before new data is written to the disk. In other words, you can always unformat your Seagate USB hard drive by relying on iCare Data Recovery before writing new data to the external disk. No matter what kind of files you want to recover from Seagate USB HDD after formatting, you can download iCare Data Recovery now.

---
Related Articles