Unformat Samsung External Hard Drive
"I need to unformat Samsung external hard drive to retrieve lost videos. Well, I have a Samsung external hard drive which contains many important videos, but I formatted it just now and lost all data. Can you tell me how do I unformat external HDD to recover my videos?"
"Can I undo format Samsung external HDD to recover deleted files from the external hard drive? There are mp3 files, mp4 files and some documents on this external HDD. I cannot afford to lose them."
"I am looking for format recovery software which can help unformat my Samsung removable hard drive. Can anybody recommend any useful and easy-to-use format recovery tool to me? Thanks for help!"
"Please tell me if there is any unformat software that can restore files from formatted Samsung USB hard drive. I formatted my Samsung USB hard drive without backup data, so I am wondering if I can use unformat software to undo format the USB HDD to get back lost files."
Unformat Software for Samsung External HDD Recovery
Well, it is true that you can rely on unformat software to recover files from your Samsung external hard drive after formatting by mistake. iCare Data Recovery  is read-only unformat software which enables you to recover data from formatted Samsung external hard drive easily. This data recovery software allows you to retrieve all kinds of files such as images, videos, music, etc.

Steps to Undo Format Samsung Portable Hard Drive
Preparation: Download and install iCare Data Recovery on computer. Plug the Samsung portable hard drive to your computer and run the software.
Step1. Select a proper scan mode after running the software.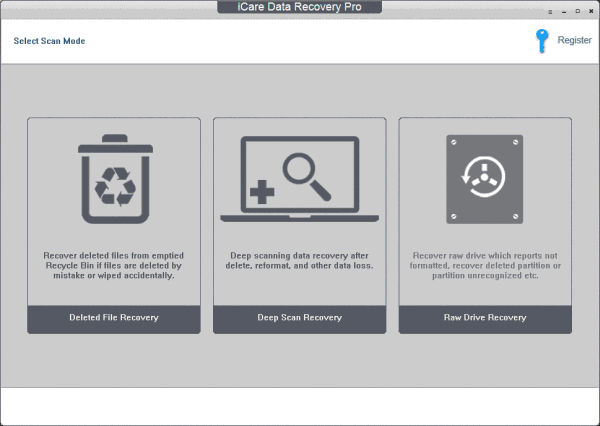 Step2. Choose the Samsung portable hard drive as aim disk and let the software scan it for lost data.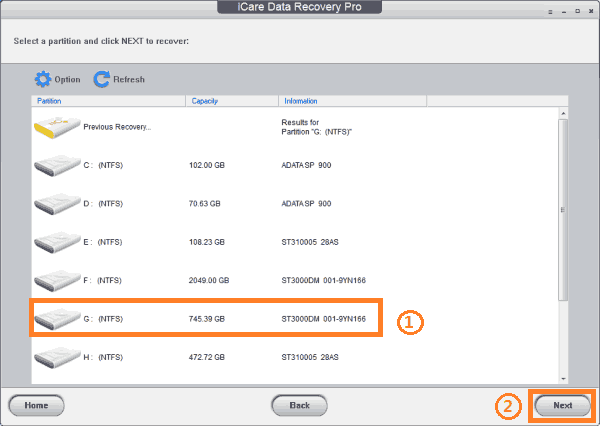 Step3. You can preview the found files after scanning and then save the needed files to a safe place.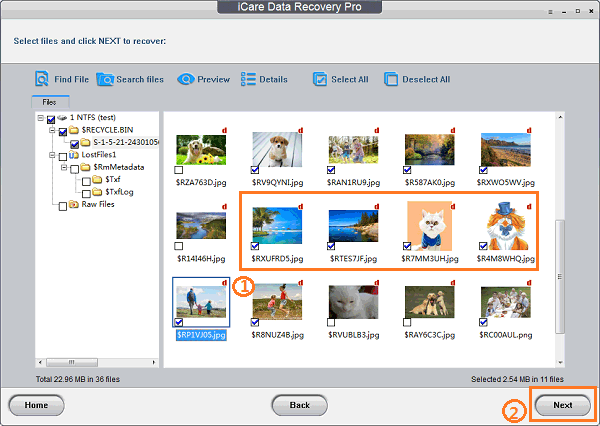 Unformatted Samsung External Hard Drive Recovery
Do you need to recover data from unformatted Samsung external hard drive? Usually, when you bought a new external hard drive, it has been formatted, so you can use it for data storage. However, you may meet the problem that your Samsung external hard drive says unformatted and asks you to format it. In this situation, you can also use iCare Data Recovery to restore data from unformatted Samsung external hard drive. Before getting back the files you need, you had better not format the Samsung external HDD.
The Bottom Line for Unformat Samsung Removable Hard Disk
You can easily undo quick format or full format Samsung external hard drive by using iCare Data Recovery and following the guide above. No matter you want to unformat Samsung removable hard disk for data recovery or you need to recover files off unformatted Samsung removable HDD, you should always remember to stop using the external HDD immediately when you realize the data loss problem. Any improper operation might lead the data stored on your Samsung external HDD to be lost forever and become unrecoverable. Free download the software now!

---
Related Articles