Unformat Samsung Cell Phone Memory Card
"What to do in order to unformat Samsung cell phone memory card to recover lost data? I removed my memory card out of the Samsung phone and connected it to my computer via a card reader in order to upload some pictures. After connecting the memory card to my computer, I mistakenly clicked the Format option and got the memory card formatted. So I want to unformat memory card for Samsung cell phone and get back all lost pictures from this card. Can anyone tell me the solution?"
"I am searching for an unformat tool with which I am able unformat memory card for Samsung mobile phone. I mistakenly formatted memory card on my Samsung mobile phone and erased many precious files. I have posted my question online and many people recommended unformat software for formatted memory card recovery. However, after trying several unformat tools, I found that the data recovery result is not so good. So I hope some body would recommend a useful yet powerful data recovery tool for memory card to recover Samsung phone memory card data."
Samsung mobile phone is very popular among mobile phone users, one possible reason is that Samsung mobile phone has powerful features. However, it is an unavoidable problem that data will be lost from Samsung mobile phone internal memory or memory card due to different reasons. Did you format memory card on your Samsung mobile phone? This article will tell how to undo format memory card for Samsung mobile phone so as you can get back every file you need.
Unformat Software for Samsung Phone Memory Card Recovery
Unformat software is able to search the formatted memory card so as to search lost files from the card. iCare Data Recovery Pro is a read-only unformat program, which has the function of deep scanning Samsung mobile phone memory card and show all found files after scanning. This software allows you to recover all types of files like images, documents, videos, music, etc after formatting memory card in Samsung mobile phone or computer. As a read-only unformat program, iCare Data Recovery provides an easy way to recover data from formatted Samsung smartphone memory card without causing any hurt to the card.
Steps to Undo Format Memory Card for Samsung Smartphone

Preparation: Free download and install iCare Data Recovery on a Windows PC. Insert the Samsung smartphone memory card to the computer and launch the data recovery software.
Step1. You can select a proper scan mode when the software is showing different recovery modes on its main interface.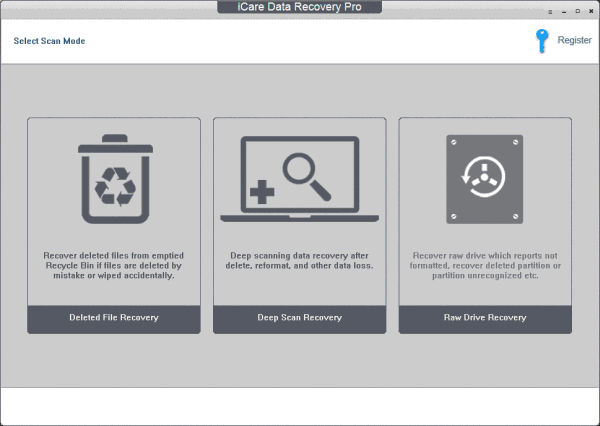 Step2. Select the formatted memory card and then you only need to wait before the scanning is finished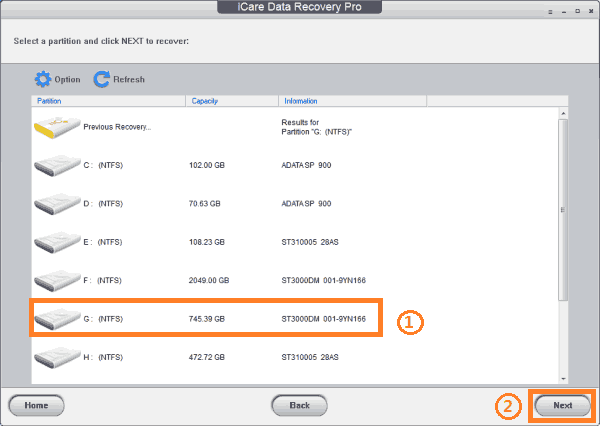 Step3. Preview files after scanning and then select the files you need to recover.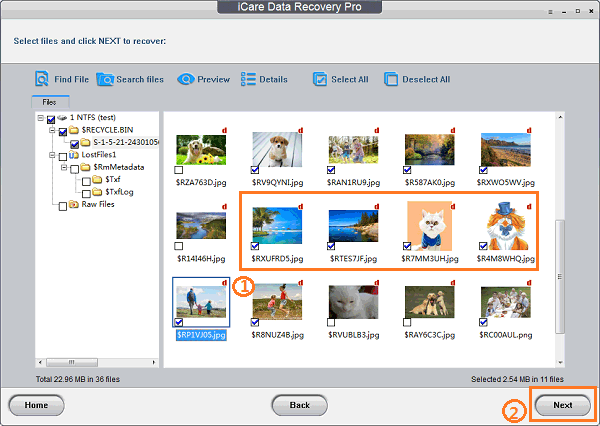 Samsung Phone Memory Card Unformatted Error
Unformatted error usually refers to the situation that memory card reports not formatted error when you attempt to view files on the card in your Samsung mobile phone or computer. In this situation, memory card usually becomes not accessible and requires formatting before you can use it. This is also one of common reason that you may need an unformat program if you format the memory card when receiving the not formatted error. iCare Data Recovery allows you to recover files off the memory card whether you format it or not when getting the unformatted error message, but the most important points are the memory card is not overwritten and the card is not physically damaged.
Unformat Software for Samsung Phone Card Recovery When Contains Virus
Have you ever formatted Samsung mobile phone memory card because you want to erase all viruses from the card? Almost everybody knows that formatting is able to erase everything on a memory card in a short time, so somebody believe that it is possible to erase all viruses completely and permanently by formatting the memory card when it is attacked by virus. As a matter of fact, formatting is unable to delete all data completely and it is not able to erase all viruses completely, either. If you format Samsung memory card because it is infected with virus, you can also use iCare Data Recovery to undo format for memory card format recovery for free.
Situations That You May Need Unformat Samsung Phone Card
You would format a memory card in various situations. Here are some possible situations in which you may format Samsung cell phone memory card. In all situations below, you are able to undo format memory card with all data back by using iCare Data Recovery:
Formatting Samsung mobile phone memory card by accident
Format Samsung cell phone memory card due to unformatted error
Samsung smartphone memory card is infected with virus
Memory card contains bad sectors and it is unreadable on Samsung phone
Format memory card in Samsung phone in order to free up space
Recover deleted files on Blackberry phone, HTC phone, Xiaomi phone, LG phone, etc after formatting
Samsung recovery tool download to unformat memory card for Samsung mobile phone when encountering the situations above.

---
Related Articles