Unformat Maxtor External Hard Drive
"Can you tell me how to unformat Maxtor external hard drive so that I can get back my lost videos? I accidentally formatted external hard drive on my laptop, but I did not backup data stored on the external hard disk before formatting. If anybody knows the solution, please tell me how to restore data after reformatting my Maxtor external hard drive."
"I have a Maxtor portable hard drive, but recently I mistakenly reformatted the portable hard drive and lost everything. I want to know if I can unformat portable hard drive and get back the files I need."
"Hello! Is it possible to recover data from reformatted Maxtor portable HDD? I want to reformat my Maxtor portable HDD because it turned to RAW file system, but I still have much important data on this disk. Is there any format recovery software that can help recover files after reformat Maxtor portable hard drive from RAW to FAT32 or NTFS?"
"Can I quick format my Maxtor removable hard drive without losing any data? My Maxtor removable hard drive is saying unformatted error, so I want to reformat it to fix the problem. Somebody said online that data is not recoverable after complete format, so I am wondering if I can recover files after quick format the unformatted Maxtor removable HDD."
Unformat Software for Maxtor External Hard Drive Recovery
You need to rely on unformat software for Maxtor external hard drive data recovery after reformatting or when the disk is unformatted. Before getting back data, you should remember not to reformat the Maxtor external HD or write new data to the disk. iCare Data Recovery is a read-only data recovery tool that can deep scan your Maxtor external hard drive so that you can get back all types of files in batch. This software supports all types of external hard drive.

Steps to Unformat Maxtor Portable HDD
Preparation: Download and install iCare Data Recovery on computer. Connect the Maxtor portable HDD to the computer and launch the software.
Step1. Select proper scan mode after running the software.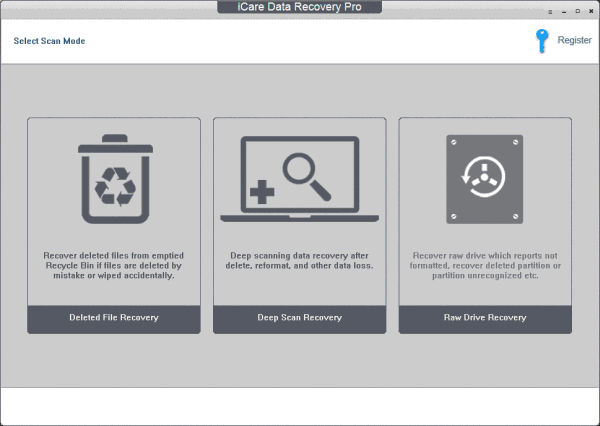 Step2. Choose the Maxtor portable hard drive as aim disk and then let the software scan it.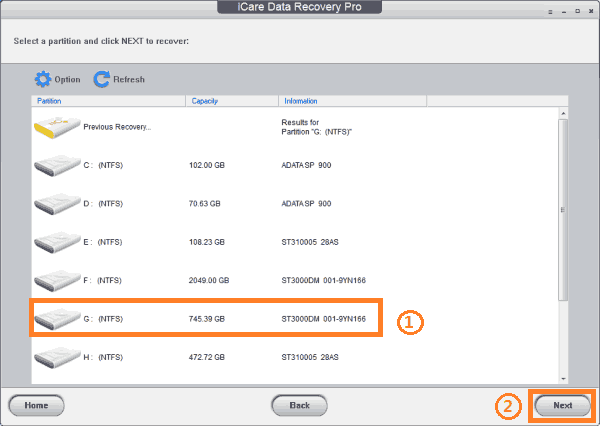 Step3. You can preview the found files after scanning and the save the files to another place.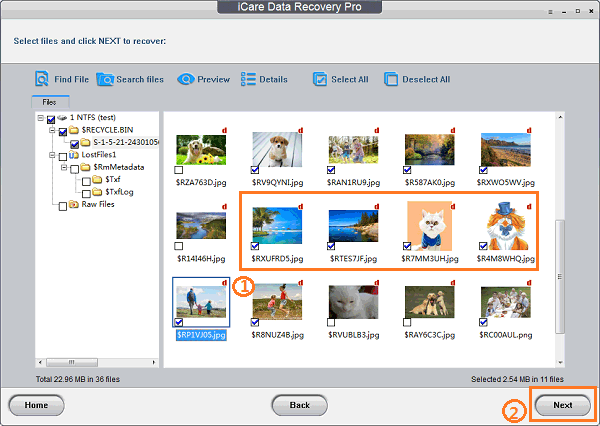 Tips for Unformatted Maxtor USB HDD Recovery
You may want to reformat your Maxtor USB HDD when it says unformatted error. As a matter of fact, you had better not format your USB HDD when it is not accessible due to unformatted error because any operation on your disk might lead data to be lost permanently. If you want to fix unformatted error on your Maxtor USB hard drive with data back, you should perform data recovery first of all.
The Bottom Line for Unformat Maxtor Removable Hard Disk
Do you think it possible to unformat Maxtor removable hard disk for data recovery? Now, with iCare Data Recovery, it is quite easy to undo format your Maxtor external disk so as to retrieve files like images, videos, music, office files, games, emails, etc. This data recovery software provides an easy and safe solution for reformatted Maxtor removable HDD data recovery. Download the software now!

---
Related Articles