Unformat LG Cell Phone Memory Card
"Is it possible to unformat LG cell phone memory card? I bought this memory card about 4 years ago and I have saved many files including pictures, videos, music, documents, etc on this memory card. Recently, when I was sorting files on my memory card, I mistakenly format memory card on my LG mobile phone. I want to know if there is any software that is able to unformat the memory card and help recover all my lost files from the LG phone."
"Hello! Would you like to share any useful method or tip for data recovery after reformatting a memory card for LG smartphone? I reformat the memory card for my LG phone after connecting it to a Windows computer when I was carelessly pressed the wrong button. Is there any unformat software that is able to recover formatted memory card data?"
Do you think it impossible to unformat a memory card after reformat it in your LG mobile phone or computer? Or you know that there is solution for reformatted memory card data recovery, but you have no idea what to do in order to get back all lost files? Calm down! This article will tell you what to do after format a memory card for LG mobile phone by mistake, so that you are able to restore all lost files.
Unformat Software for LG Phone Memory Card Recovery
Truthfully, unformat software is needed in order to unformat memory card for LG mobile phone. iCare Data Recovery Pro is a read-only data recovery software, which is specially designed to unformat memory card for data recovery. This unformat software provides a safe solution for LG smartphone memory card recovery after formatting by mistake or due to other reasons. This software supports different kinds of memory card for LG smartphone such as SD card, micro SD card, mini SD card, SDHC card and SDXC card, etc. Although you need to unformat memory card for a LG smartphone, you cannot install the data recovery on your phone to perform data recovery because iCare Data Recovery only works on Windows OS. Therefore, you should install the software on a Windows computer and connect the memory card to the computer to perform memory card format recovery.
Steps to Unformat Memory Card for LG Smartphone

Preparation: Free download and install iCare Data Recovery on a Windows computer. Connect the memory card to this computer and launch the unformat software.
Step1. You need to select a proper scan mode after running the software.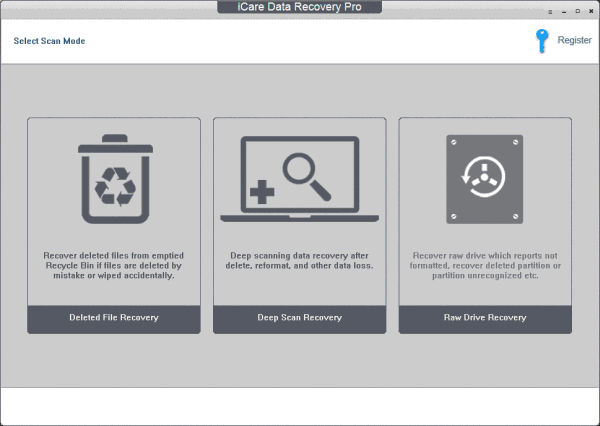 Step2. Choose the memory card and then you only need to wait patiently before the scanning is finished.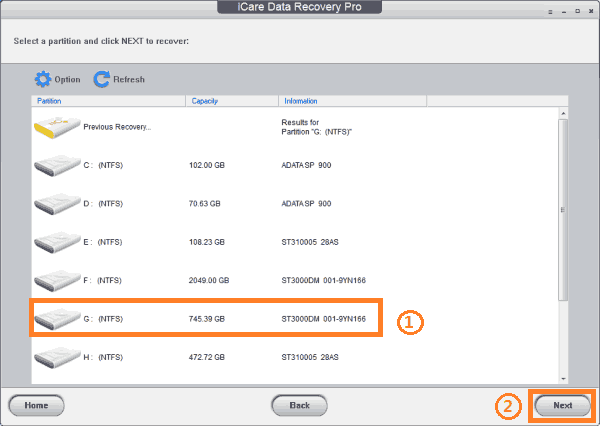 Step3. You are allowed to preview some files like images and documents. Then, you can save the lost files to a different storage device.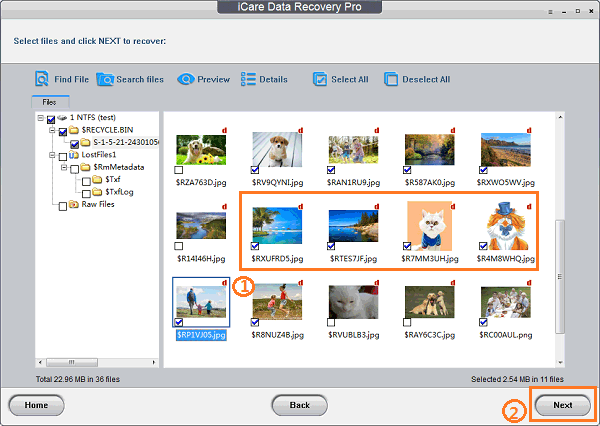 Undo Format Mistakenly Reformatted Memory Card for LG Phone
Like other brands of smartphone, LG smartphone allows its users to perform a format on the phone. Therefore, it is quite possible to mistakenly reformat a memory card when you are using your LG mobile phone. LG smartphone only allows you to move data from one memory card to another one through Bluetooth or upload data to FaceBook, Twitter, etc through Internet. If you want to move some data from the memory card to another storage media like hard drive, external hard drive, pen drive, USB flash drive, etc, you need to connect your LG phone memory card to a computer. However, it is also possible to format a memory card for your LG mobile phone when you connect the card to your computer for data storage or transferring. iCare Data Recovery has the ability to unformat memory card for LG mobile phone whether you format it on the phone or computer. This software helps recover files from formatted SD, SDHC, micro SD and more other types of memory card from SanDisk, Kingston, Samsung, Lexar, Toshiba, etc.
LG Phone Says Unformatted Error on Memory Card
Different from mistakenly formatting, unformatted error on a memory card will lead all data on the card to be inaccessible. When LG mobile phone reports unformatted error on the memory card inserted in it, there is nothing you can do to fix the error except formatting it. In this situation, Windows system will also show the message that memory card needs to be formatted when you connect the card to your computer. Unformatted error does not allow you to open the memory card to view or write any data, but it does not modifying or erase any data from the memory card, either. What you need do is to free download iCare Data Recovery to extract all inaccessible files off the memory card and then format the memory card. The reason why you should perform data recovery first is to avoid overwriting the memory card after formatting.
In addition to recover data from formatted LG phone, this software also supports to recover deleted files after format Blackberry, Samsung, HTC, Xiaomi, Huawei and more other phones.

---
Related Articles