Unformat Huawei Phone SD Memory Card
"I need unformat software for Huawei phone SD memory card recovery. Can anybody recommend any useful and easy-to-use software to me? I did not think that it is still possible to get back all my lost data after reformatting my SD memory card in Huawei mobile phone, but my brother told me that I just need to use an unformat program and everything I lost from the SD card will come back. I want to have a try, so I hope somebody will share unformat software to me and tell me step-by-step guide to recover files after formatting memory card SD. Thanks!"
"Um…! I do not know how to say it, but I just want to get back some lost files from my SD memory card for Huawei smartphone. Just now, I connected my Huawei mobile phone to my computer in order to move some data, but I mistakenly formatted SD card because I click Format option when I was attempting open the card on my computer. I was too careless to make such a mistake, but can you tell me if it is possible to undo format the SD for SD memory card photo restore?"
It is easy whether you want to format an SD memory card on your Huawei mobile phone or after connecting the card to your computer. It seems that there is no better way to avoid mistakenly formatting SD card on your phone or computer except being careful enough. However, it is not enough to avoid data loss no matter how careful you are. You should also know how to resolve the problem when data loss becomes an unavoidable problem after formatting. This article will introduce method to unformat an SD memory card for Huawei phone to recover deleted files from sd card android after formatting, and repair the corrupted sd card.
Unformat Software for Huawei Phone SD Memory Card Recovery
In order to unformat an SD memory card for Huawei mobile phone, you need to use unformat software. iCare Data Recovery Pro is an unformat program which is designed to restore data after formatting or reformatting. The "Deep Scan Recovery" mode on this unformat software enables you to deep scan the formatted SD memory card so as to search every lost file. It offers a read-only method to search lost files on the formatted SD card without changing any information on the card or causing any hurt to the card. This unformat software is risk-from any virus or spyware, so you can install it for SD card recovery on your computer without worrying about virus infection or other similar problems.
Steps to Unformat SD Memory Card for Huawei Mobile Phone
Free SD card recovery software download to unformat SD card for Huawei by following the tutorial below:

Preparation: Connect the formatted SD memory card to a Windows computer. Then, you can free download, install and launch the iCare Data Recovery on this computer.
Step1. Select a proper scan mode after running the software.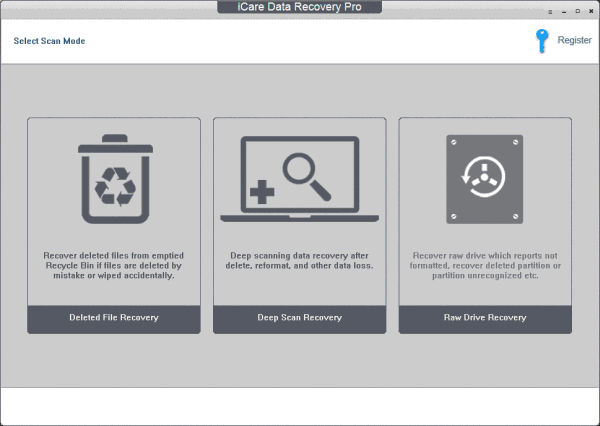 Step2. Choose the SD memory card as aim disk and then you only need to wait patiently before the scanning is completed.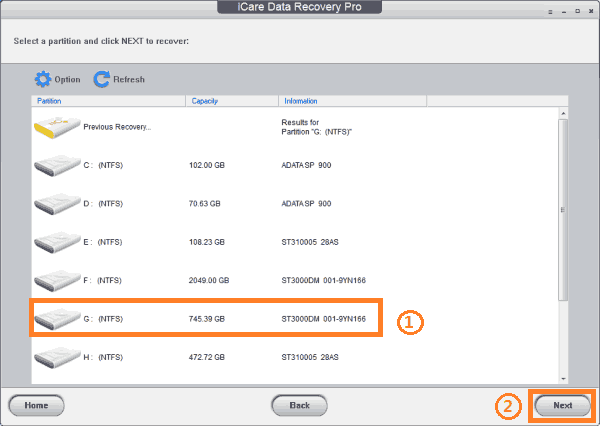 Step3. Preview files after scanning and then save the lost files to another drive.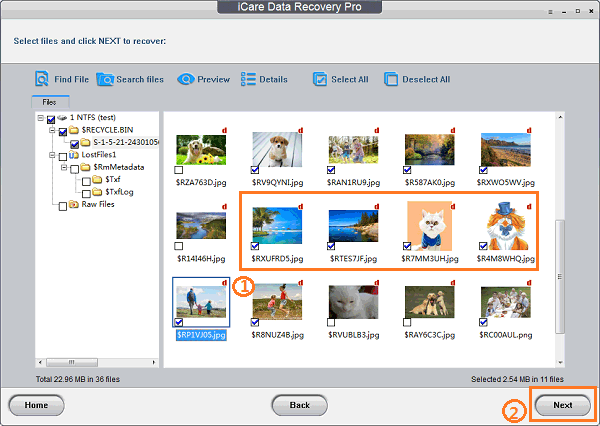 Useful tips:
You need to install iCare Data Recovery Pro on a Windows PC to unformat SD card for Huawei mobile phone. You cannot perform data recovery on your Huawei phone because iCare Data Recovery is not compatible with Android OS.
It usually takes a few minutes to search lost files, so you should wait patiently when the software is scanning. If you cancel without waiting the scanning to be finished, the software might not show all lost files.
You should not save the recovered files to the formatted SD memory card because it will overwrite the card.
Undo Format Huawei Smartphone SD Memory Card in Following Situations
When referring to format recovery, many people will think that they will format an SD memory card by accident. In fact, you might format SD memory card for Huawei smartphone in different situations. Here are some possible situations, in which you can use iCare Data Recovery to undo format SD card for recovering files from Android phone card:
Why Can You Unformat Huawei Android Phone SD Card?
SD memory card will show nothing after formatting or reformatting, so system will consider the SD memory card as an empty device for new data storage. However, system does not really remove the true data from the SD memory card whether you perform a quick format or full format; it only erases the file names to make them invisible. Therefore, you can use unformat software to get back data off a reformatted SD memory card for Huawei phone.

---
Related Articles
Hot Articles
Tags