Unformat Hitachi External Hard Drive
"How can I unformat Hitachi external hard drive in order to recover some videos and images? I mistakenly formatted my Hitachi external hard drive instead of another disk. I want to know whether I can unformat external hard drive to get back all lost videos and photos by relying on any recovery utility."
"I need to use unformat software to get back files from my Hitachi portable hard drive. I accidentally formatted portable hard drive and erase all data on the disk. The data is very important to me, but I do not know how to get it back. Can anybody recommend unformat software which can help restore formatted Hitachi portable hard drive files?"
"Is there any way to undo format Hitachi removable hard disk for data recovery? My friend told me that I can use format recovery software to get back lost data after formatting. I found lots of format recovery software online, but I do not know if it can help recover data successfully. So I hope somebody who knows the solution can give me some advice."
"I am looking for an unformat utility that can help recover data after format my 500GB Hitachi USB hard drive. There are more than 300GB data on this USB HDD. Can you introduce a useful unformat tool to recover formatted USB HDD data?"
Unformat Software for Hitachi External Hard Drive Recovery
It does not matter why you format your Hitachi external hard drive. You can rely on iCare Data Recovery  to undo format the external HDD and get back lost files. This data recovery software is an easy-to-use unformat tool that can work on Windows PC to recover files after formatting Hitachi external HDD by mistake or due to other reasons. With help of this unformat software, you can recover photos, videos, documents, music, emails, etc off Hitachi portable hard drive after formatting.

Steps to Undo Format Hitachi Portable Hard Drive
Preparation: Download and install iCare Data Recovery on your computer. Plug the Hitachi portable hard drive to the computer and launch the software.
Step1. Select a proper scan mode after running the software.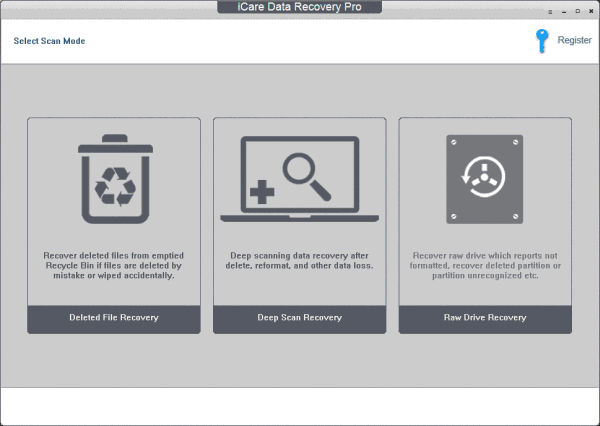 Step2. Choose the Hitachi portable hard drive and let the software scan it for lost data.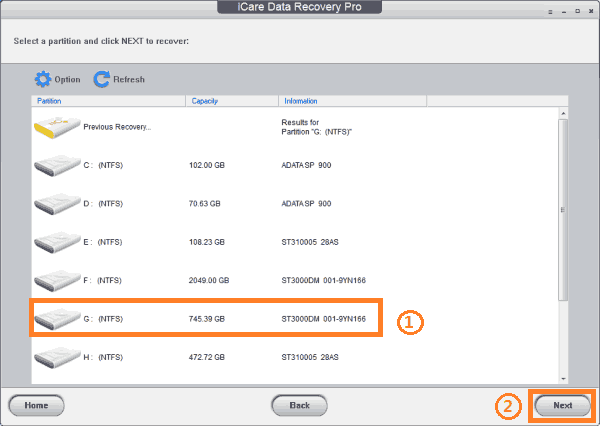 Step3. You can preview the found files after scanning and then save the needed files.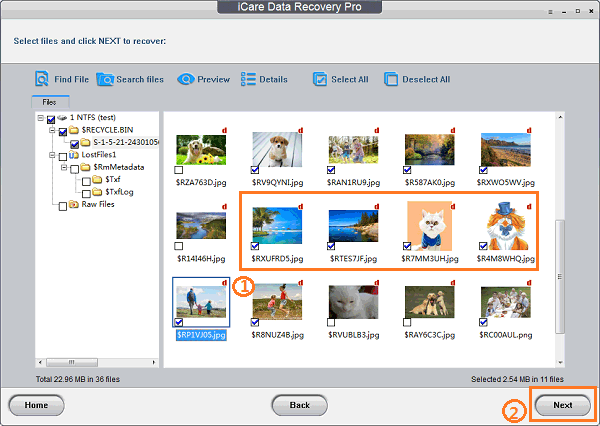 Methods to Unformatted Hitachi USB Hard Drive Recovery
Usually, Windows can recognize external hard drive normally when it has NTFS or FAT32 file system. However, your Hitachi USB hard drive will show unformatted error when it turns to RAW file system. iCare Data Recovery is available for unformatted Hitachi USB HDD data recovery without formatting or hurting the disk.
The Bottom Line for Unformat Hitachi Removable Hard Disk
Do you know how to unformat Hitachi external hard drive for data recovery now? Whenever you encounter data loss issue on your Hitachi removable hard disk due to formatting, you can use iCare Data Recovery to undo quick format or complete format the removable HDD and retrieve all kinds of lost files as long as the disk is not physically damaged and data is not overwritten. Free download iCare Data Recovery now!

---
Related Articles