Unformat Blackberry Smartphone Memory Card
"What can I do to unformat Blackberry smartphone memory card? My Blackberry mobile phone does not have any internal memory, so I inserted a 16GB memory card in this phone. Recently, the memory card is nearly full, so I connected the memory card to my computer and uploaded all photos to my FaceBook. Then, I reformatted the memory card on the computer. However, today when I login in my FaceBook, I find that I lost some precious photos. I am wondering if I can unformat memory card on Blackberry mobile phone to restore lost photos, so I want to ask how to recover memory card data in smartphone."
"I formatted my memory card for Blackberry mobile phone by mistake and lost some files. I want to know if there is any unformat software, with which I can restore the memory card back to previous state so that I can recover all lost data. If possible, can anybody recommend an unformat program to help recover data from formatted memory card?"
How to recover deleted data after format Blackberry memory card? When manufacturers produce a memory card, they will format the memory card properly in order to make it work normally on camera, mobile phone or other devices. During usage of memory card, you can reformat it once, twice or even more. Reformatting does not cause any damage to the memory card, but it will cause data loss if there are many important files on this card. For example, if you reformat Blackberry smartphone memory card when it contains important data, all data will be erased in a short time once you perform formatting. In this situation, you need to use unformat software to undo format the memory card for Blackberry Android phone data recovery free.
Unformat Software for Blackberry Phone Memory Card Recovery
Unformat software aims to deep scan the formatted memory card so as to search every lost file. Usually, you may need to use unformat software in situation that you format a memory card for Blackberry smartphone by accident or formatting memory card unthinkingly when Blackberry cell phone asks you to reformat it. iCare Data Recovery Pro is a good choice among various kinds of unformat tools, because it provides simple way to deep scan formatted memory card to search lost files. This data recovery software supports to recover data from mistakenly formatted memory card or Blackberry phone reports unformatted error on memory card.
Steps to Undo Format Memory Card for Blackberry Smartphone

Preparation: Free download and install iCare Data Recovery on your computer. Connect the memory card to your computer and then launch the software.
Step1. Select a proper scan mode after running the data recovery software on computer.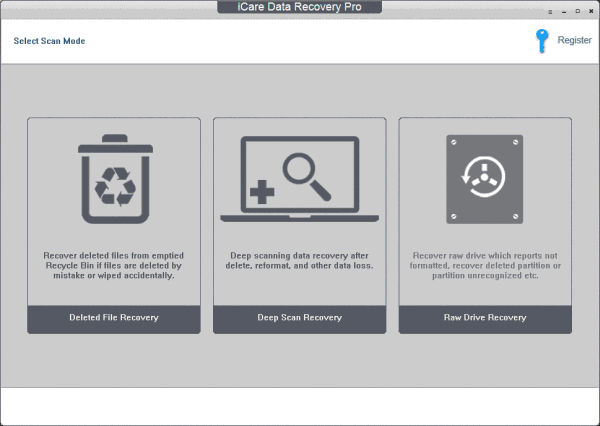 Step2. Select the memory card for Blackberry phone and then you only need to wait patiently when the software is scanning.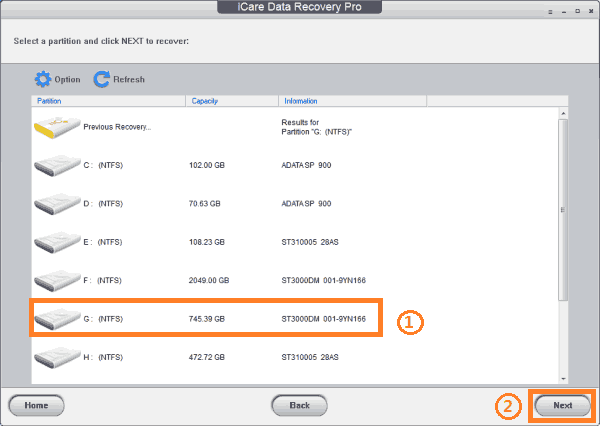 Step3. You can preview files when scanning is finished and then you can save the lost files to another drive.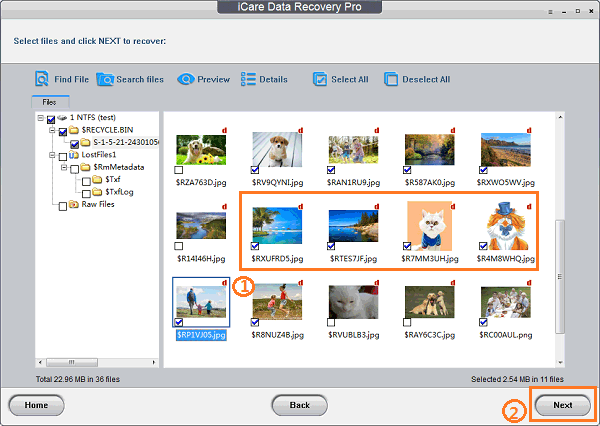 How Does Unformat Tool Work for Blackberry Phone Memory Card Format Recovery?
As a professional data recovery program, iCare Data Recovery has user-friendly interface so that users are able to handle this software easily. This data recovery software is able to help recover data from memory card in various kinds of data loss problems, while unformat memory card is a common situation. iCare Data Recovery is a Windows-based data recovery tool which is compatible with Windows XP, Vista, 7, 8, 10, so the first thing you should do is to connect the formatted memory card to a Windows PC to start data recovery. It is able to quickly scan the formatted memory card and show all found files. This software also allows you to stop anytime you like in the scanning process, which does not cause any damage to memory card or previous data.
How to Format Memory Card for Blackberry When Reporting Unformatted Error?
It is a common situation in which you might need to format memory card in Blackberry mobile phone when it reports unformatted error on the card. When you attempt to open the memory card in Blackberry cell phone, it says memory card is not formatted. When facing the problem, somebody will format memory card without thinking that formatting will erase all data. Is there a way to format memory card for Blackberry without losing data when the mobile phone says unformatted error? Imaging: if you have moved all files from the unformatted memory card to another safe place, you will be able to format the memory card for Blackberry mobile phone without worrying about data loss. Then, how can you move all data to another place when memory card is not accessible due to unformatted error? You just need to make use of iCare Data Recovery, which enables you to extract all files from inaccessible memory card without formatting it. When you have succeeded in restoring all lost data, you can format the memory card either in your Blackberry phone or computer to fix the unformatted error.

---
Related Articles