Unformat Adata External Hard Drive
"How can I unformat Adata external hard drive?I need to unformat USB HDD because I reformatted my Adata USB hard drive by mistake when I plugged it to my computer. I want to unformat the Adata USB HDD so that I can get back all lost files. I have some MP4 files and mp3 files on this USB hard drive. Can anybody tell me the solution?"
"Can I undo format my Adata external hard drive after quick format by mistake? I connected my Adata external HDD to my Windows PC to transfer some data, but finally I mistakenly reformatted the Adata external disk instead of my hard disk. Is it possible to unformat the external hard drive and recover lost files?"
"My Adata portable hard drive suddenly became unformatted when I was copying data from the disk. Then, I was unable to open the portable hard drive and system said disk drive needs to be formatted. How can I get back data from an unformatted portable hard drive without reformatting?"
"I full formatted my Adata removable hard disk because it was infected with virus. Now, antivirus software says no virus on the removable disk, but all files have been erased due to formatting. I am wondering if I can unformat the Adata removable HDD to retrieve lost data after full formatting."
Unformat Software for Adata External HDD Recovery
Unformat Adata external HDD is possible by relying on iCare Data Recovery. It is a read-only data recovery program that provides safe and easy-to-use method to undo format your Adata external HDD for lost data recovery. With help of this data recovery software, you can restore all kinds of files after reformatting or when Adata external hard drive has unformatted error. This software can be compatible with Windows platform like Windows XP, Windows Vista, Windows 7 and Windows 8.

Steps to Undo Format Adata Portable Hard Drive
Preparation: Download and install iCare Data Recovery on your computer. Connect the Adata portable hard drive to your computer and launch the software.
Step1. Select scan mode after running the software.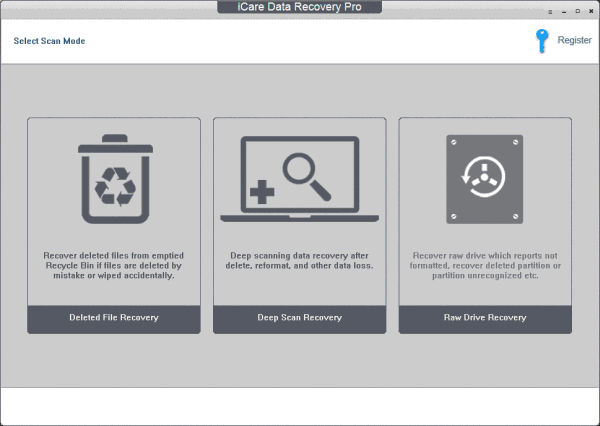 Step2. Choose the Adata portable hard drive and wait the software to scan it for lost files.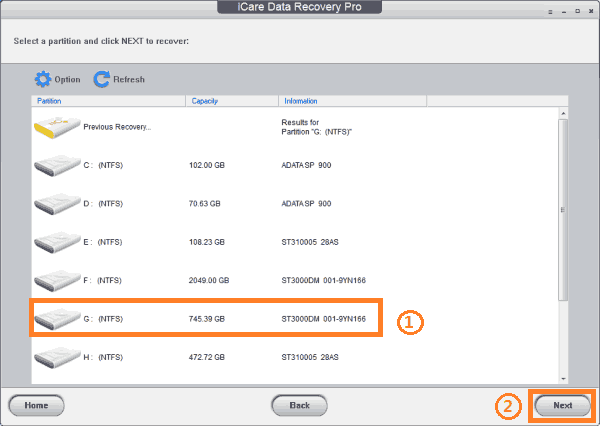 Step3. Preview the found files after scanning and then save the files you need.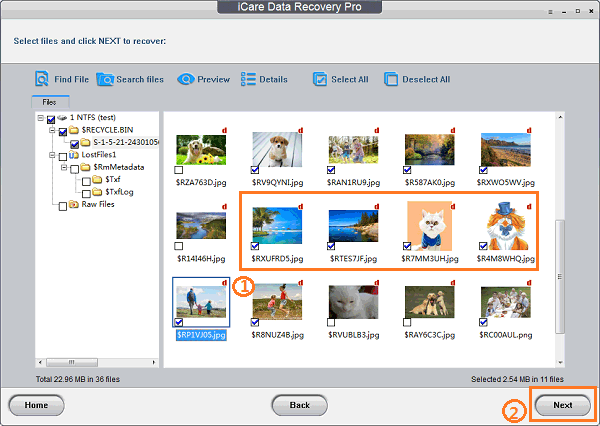 Unformatted Adata Removable Hard Disk Recovery
Mistaken formatting is one of the most common reasons for data loss on a removable hard disk. Another common reason is that your Adata removable hard disk became unformatted due to virus infection, bad sectors or other causes. iCare Data Recovery also supports to recover data from unformatted Adata removable hard disk, so you do not need to worry even when you cannot access your Adata removable HDD normally due to unformatted error.
The Bottom Line for Unformat Adata USB Had Drive
You may still look for software that can help unformat Adata USB hard drive after accidentally formatting or the disk is unformatted. Calm down! Your files can be restored easily by using iCare Data Recovery as long as the Adata USB HDD is not physically damaged or you did not add any new data to the disk. Therefore, it is very important to protect your Adata USB HDD from suffering physical damage and avoid overwriting the lost data.

---
Related Articles