How to undo Robocopy move/purge
Last updated on 3/11/2018
Summary
If you purged wrong target file folders using robocopy and want to find them back, this article will tell you how to make it. Download this Robocoy undo removal software now to recover lost files folder purged by MIR Command.
I will introduce some ways for you to solve this problem, just follow my advice, it will be easy.
Table of Content
The regular problems when you are using robocopy
How to recover files purged by robocopy/MIR?
Steps to recover files purged by robocopy
Can we undo robocopy move/purge if files are deleted by mistake?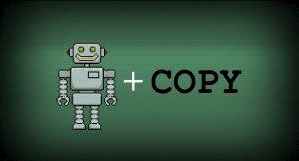 Undo Delete Removed by RoboCopy
Robocopy, is a abbreviation of "Robust File Copy", which means a replication command for command-line directory and/or file. Robocopy can copy your files and make backups of your files. Sometimes, it may delete some files important to you.
Many people have a experience like this: when they try to run a robocopy/mir command to mirror a whole directory tree to a target but accidentally selected a wrong target folder and the robocopy has deleted everything in the folder.
Hi, is there any tool that can undo removed files deleted by ROBOCOPY +/MIR command? My important files were mistakenly deleted...
How to recover files purged by robocopy/MIR?
Maybe you are so urgently hope there would be a "undo" option for robocopy, but sadly, there's not, you can not find your lost files by just clicking one option, but we still have solutions for you to help you recover files purged by robocopy.
Video Tutorial: how to use undo ROBOCOPY Deleted Files
Solution 1. recover your files without software
Step 1: you can open your files which contains your files purged by robocopy.
Step 2: click Restore Previous Version option, you can find a version you need in a list of all the previous versions
Solution 2. easiest and most powerful way to recover your files purged by robocopy
If solution 1 is not helpful, you need a file recovery software to help. iCare Recovery is a good data recovery software which can solve all kinds of data loss problem. And it is also 100% safe, which can recover your files deleted by robocopy in a minute.
Steps to recover files purged by robocopy
Download iCare Recovery to your computer, then you just need to follow the steps:
Step 1: launch iCare Recovery
run iCare Recovery, and click deleted files recovery option first, if there is no your files, you can click deep scan recovery option.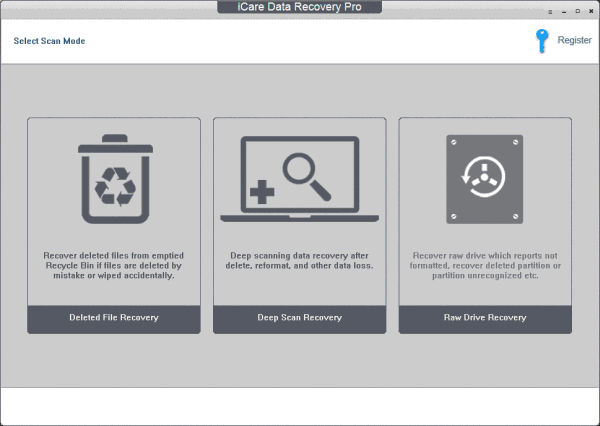 Step 2: select the disk you need to recover
Choose the drive disk which contains your files purged by robocopy+mir command, and click NEXT to start to recover.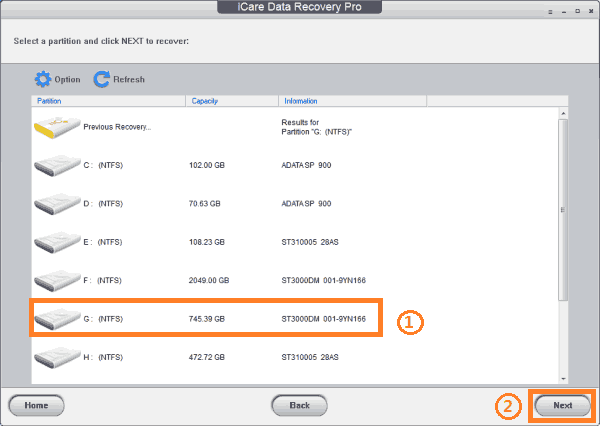 Step 3: select files you want to recover
 After scan, you can have a preview of all the files on your disk, you can select the files you want to recover.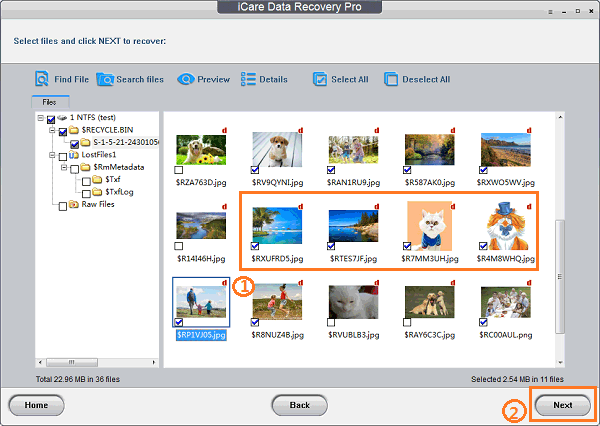 Save your files safely.
You need to find a safe place to store your vital files, manage them in a scientific way and make a backup.
When you realisze your data were removed by unwanted software, then stop everything further copy/removal/save or such activity and run a read-only utility for lost files searching.
You may save your data by your own with a DIY recovery tool like iCare.
THANKS FOR READING: iCare Recovery scans fast on deleted files folders and can bring them back in just a few seconds.
---
Hot Topics