Undelete Files from USB Flash Drive - 3 Free Ways

We recommend -> 6 free flash drive recovery software to undelete files from usb drive
#1 - Undelete files from flash drive using cmd
There is a way to restore files by using cmd in Windows without any software to easily undelete files from flash media.
cmd: attrib -r -a -s -h /s /d
Open cmd
Connect your flash drive to computer
Typle 'f' when f is your flash drive letter that you need to replace it with your own drive letter that your flash drive appears in your computer
Type ' attrib -r -a -s -h /s /d'
Video - how to undelete flash drive using cmd attrib
This above cmd could restore files from cmd easily, a feedback from many users. If you find it is hard to manage the cmd, there are some other ways to restore files back from flash drive.
Also read: 4 ways to recover files from flash drive using cmd
#2 - Undelete usb drive with previous versions
This function can be easily accessed by right click your media, and see its options in Properties.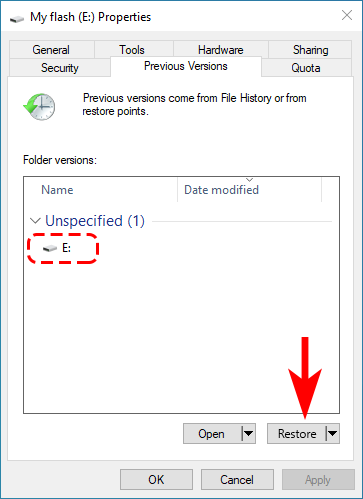 Recover files from flash drive using previous versions in Windows 10
Recommend: 3 ways to restore files from flash drive
#3 - Undelete files from thumb drive with professional undelete tool
iCare Data Recovery Pro - fast, easy data recovery tool.
This undelete tool can recover files if you run into the following case:
USB Flash Drive files were deleted by mistake
Formatted data on USB Flash Drive
Flash drive data removed by virus, unknown causes, third party software, malware
Phsycial or logical damages...
Steps to Recover Data after Deleting from usb drive
Undelete software download for deleted files recovery from USB drive by iCare Data Recovery:

Step1. Download the software. you need to run it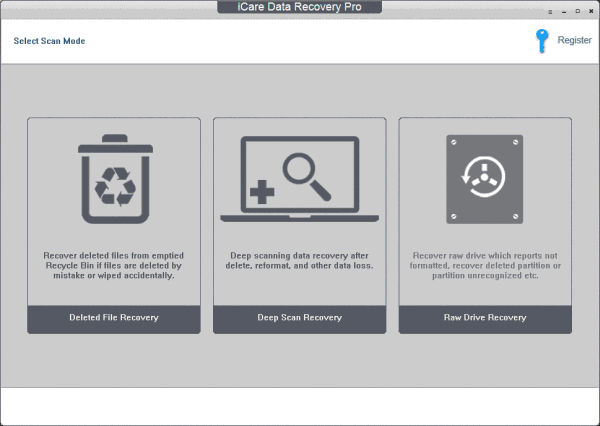 Step2. Choose the usb to scan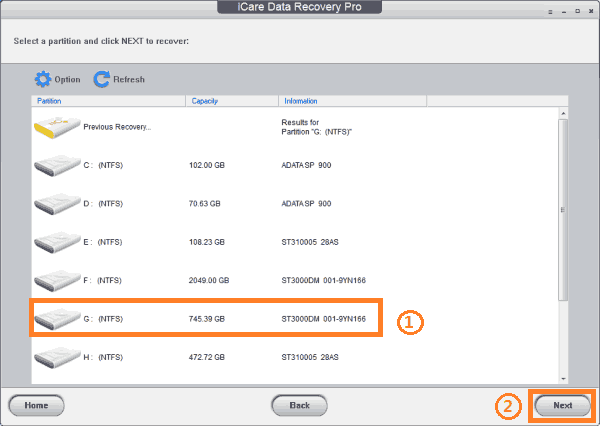 Step3. preview the files and save needed files.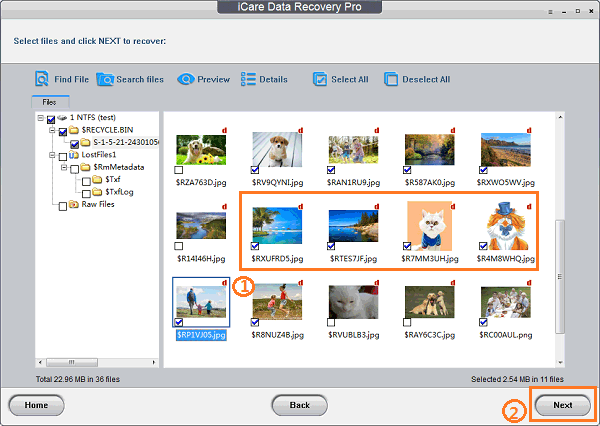 iCare Data Recovery Pro can help us undelete USB. It is a good USB flash drive recovery software. It can help us to undelete our USB Flash Drive.

We always store our data in our USB Flash Drive, it's very convenient and the capacity is large, 2G, 4G, 8G….ect. But sometimes we may make some mistakes, we may delete our data that we stored, But Don't be afraid. We have free flash drive recovery software for file rescue.
USB Flash Drive is a kind of memory for us to store our data like office files, music files, movies, pictures etc.. All this we can store in our USB Flash Drive. It's very convenient for us to store our data. But sometimes we will make some mistakes and then the data we stored will be deleted. We may loss some of the data that we stored when we transfer it. So how can we do to settle this problem? Is there any way for us to undelete USB Flash Drive? Of course, there's an easy way serving for us. That is what this page provides.
Here are some similar lost:

USB Flash Drive other errors, io device error, not formated, no media...
USB problem, data missing.
Last updated on 9/10/2020
---
Related Articles