Undelete Seagate External Hard Drive
"I need an undelete program for my Seagate external hard drive data recovery. I have some videos and office files stored on my Seagate external hard disk drive, but I carelessly press Delete button on my keyboard after selecting all files on the external. So I want to get undelete software to get back deleted files from my Seagate external HDD."
"Hi! I want to undelete videos from Seagate portable hard drive after formatting by mistake. Well, I have two external hard drives on my computer, but I accidentally formatted Seagate portable hard drive instead of another one. Now, I want to know how to recover deleted files from external hard drive after formatting."
"Can anybody recommend Seagate external data recovery software for file recovery that my Seagate external hard drive is not recognized? I need to restore deleted folders from the external HDD, so please toll me how to recover data from Seagate external hard drive?"
"My Seagate removable hard drive has RAW file system and becomes inaccessible. Checking Properties, it detected the removable disk as RAW device and the disk shows 0 byte space. I think that it deleted files from my Seagate external due to RAW file system, so I need to know how to undelete data when it got erased due to RAW drive error."
Undelete Software Download for Seagate External HD Recovery
ftware is needed if you want to recover any deleted data from your Seagate external hard drive when files got deleted due to mistaken deletion, formatting, portable hard disk not formatted error, etc. You can download iCare Data Recovery software to undelete files from Seagate portable HDD. You can follow the steps below to recover deleted file from Seagate external HDD now:

Step1. Launch the iCare Data Recovery software and select scan mode.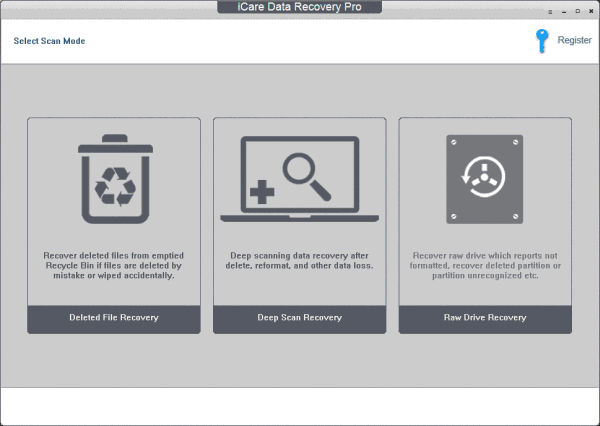 Step2. Choose the Seagate external hard disk drive and then you only need to wait when it is scanning.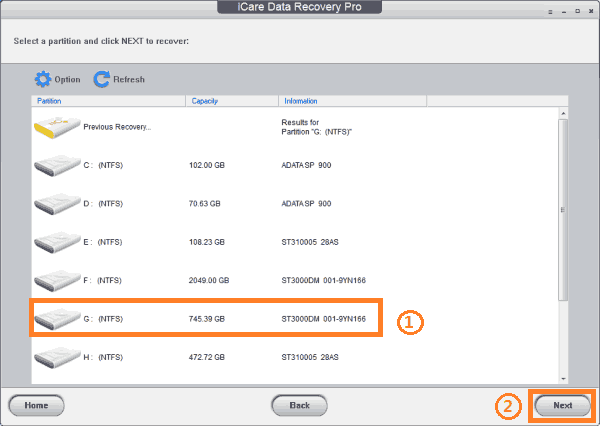 Step3. You can preview the found images and then recover the files you need.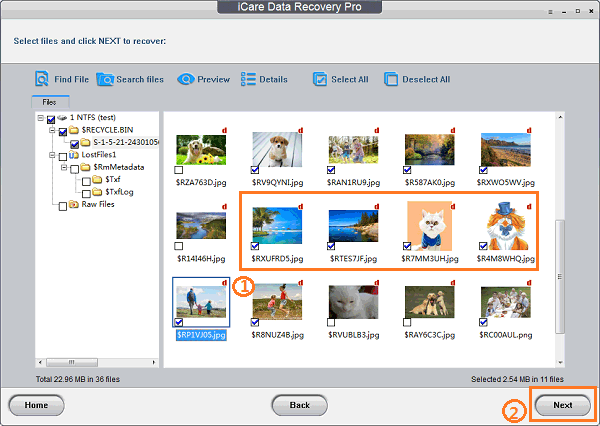 About Seagate External
Simply say, Seagate external hard drive is a type of removable hard disk which is manufactured by Seagate Technology Corporation. As the world's largest storage media company, Seagate Technology Corporation has manufactured many hard disk drives and external hard drives such as Seagate Cheetah, Seagate SV35 Series, Seagate Backup Plus, Seagate Expansion, etc. Seagate external HDD usually has a good quality, so it is world famous and appeals to lots of users.

---
Related Articles