Undelete PST files
Have you ever felt a headache when your pst files were deleted? Have you ever thought of undeleting your pst files? Have you ever attemped to recover your pst files? I think you do, as an email user, you may have a lot of emails in your mailbox, but sometimes we may delete our mails (pst files) with different reasons, such as deleted it accidently, system crushed, or meet data damaged error, in this situation, we may loss our pst files and then want to undelete it.
What is pst files indeed?
In our daily life, outlook pst files are always in use, data is received from your email server and save to pst files, it's a kind of file that marked as .pst and save into your computer. After deleted pst files, why a lot of user want to restore it?
While you are using pst files, you may also perform various tasks, writing a letter or a document, editing a sheet, saving misic, saving pictures, above all, approaching to your digital life, as you are saving files in you hard disk, you pst files are also writing to your disk, generally speaking, your pst files is one of the largest files on your computer. So pst files is always very avaiable, most of the user want to recover it after their wrong operations.
But why our pst files lost? What are the reasons?
As I have said that, the reasons why pst files lost are very complex, some common reasons are followed, deleted your pst files accidently, sestem crushed, pst files damaged or destoryed, or sometimes you may meet formatted error, then the result is pst files deleted,and data lost, it's really a headache. But now, Don't worry, you won't be confused if you have iCare Data Recovery Pro.
Steps to Recover deleted pst files
Free download the undelete software for deleted PST files recovery:

Step1. Download and install the data recovery on your computer. Launch the software and choose a recovery module.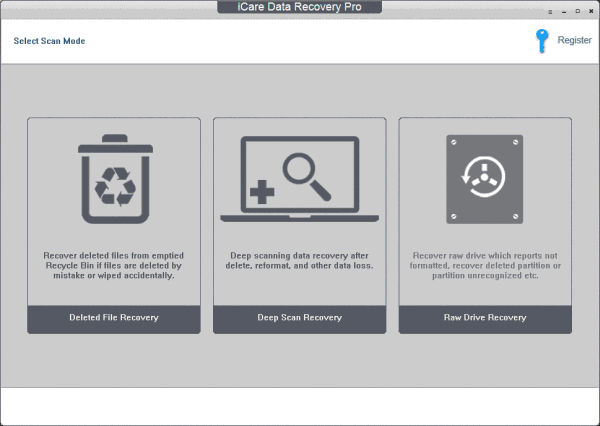 Step2. You need to choose the partition where files got deleted and wait before the scanning is over.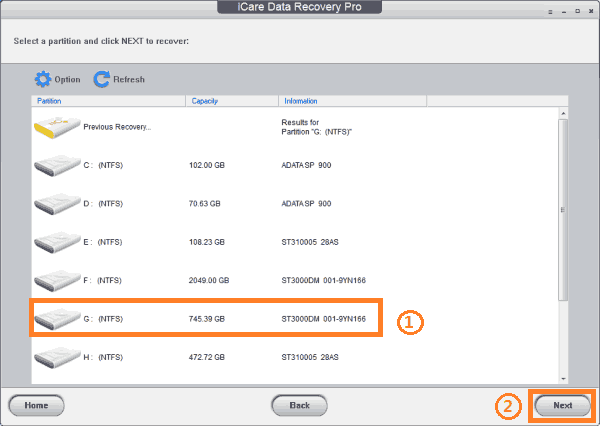 Step3. After scanning, you can preview some found files. Then, you can choose the files you need and recover them.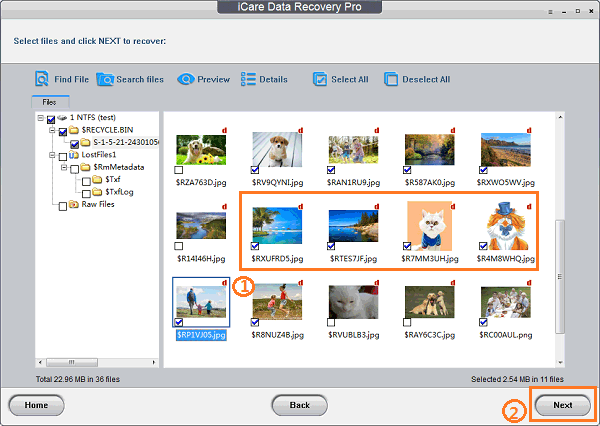 ---
Notice:
iCare Data Recovery Pro will search for all the datas you have deleted, corrupted, or formatted, and there's not doubt that some files you have deleted willingly will be found, so after the search is done, you need to make your choice that which files is the one you really need.
User's experience:
I have deleted my pst mail files by mistakes, I felt really sorry, I was saving my pictures and musics, but I clicked the wrong key and lost my pst files, after did the wrong stupid thing, I tried my efforts to find it but without a good result. After I download iCare Data Recovery Pro to have a try, I made it, I found all of my pst files.
Many thanks to iCare Data Recovery Pro, and I hope you can use it to serve for you if you have the same problems.
---
Related Articles