Undelete photos from memory card like SD card
Find Out How Easy it is to Undelete Pictures SD Card With iCare Data Recovery Pro
How do you undelete photos from SD card? Please unerase any file from SD memory card with an undelete utility – iCare Data Recovery Pro. With this undelete software, you are able to recover deleted pictures like BMP, GIF, PNG, JPEG, GIF, RAW, etc as well as other types of files such as videos, audio files, emails and so on.
Have you found yourself in a situation where you wished you could undelete pictures from SD card after formatting or deletion?  Perhaps you accidentally hit the wrong button, or maybe the camera was so complex that you didn't understand what you were doing and you accidentally deleted photos from SD card , or sometimes your sd card get corrupted. Whatever the scenario, if you have iCare Data Recovery Pro downloaded, you don't have to worry about losing any of those photos.  You'll be able to retrieve them in a few short steps.

Steps to Recover Data from sd card after deleting
Free downlaod the best software recover deleted videos from SD Card with help of this guide:

Step1. Insert the SD card to your computer via a card reader. Download and install the data recovery software on the comptuer. Launch the software and choose a recovery module.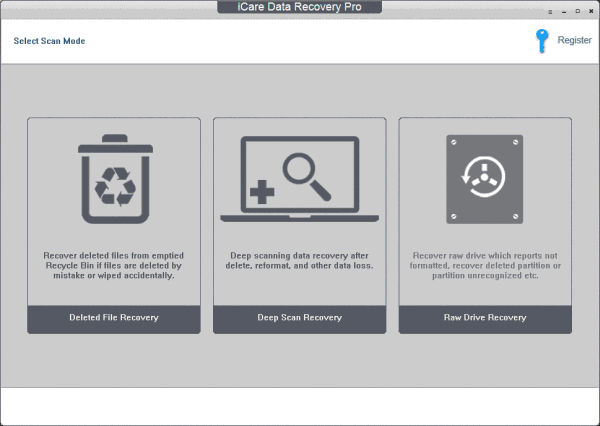 Step2. Choose the SD card so that the software can scan. Then, you just need to wait when the software is scanning.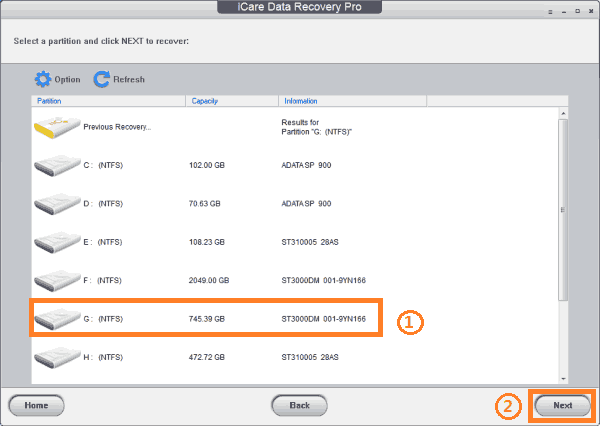 Step3. You can preview the found pictures after scanning. Then, you can choose the pictures deleted from your SD card and recover them.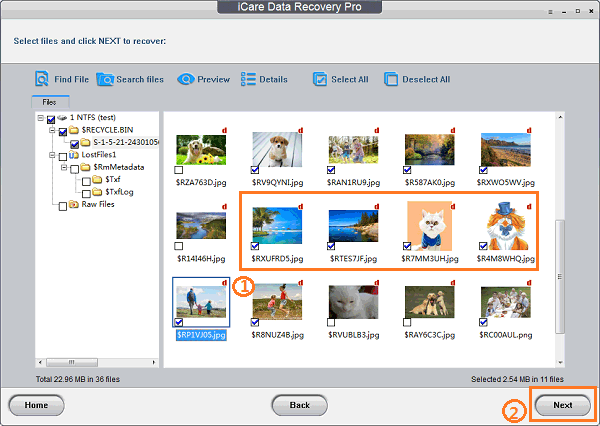 ---
Undelete SD Card for Mobile Phone
SD, usually micro SD, SDHC and SDXC can be compatible with different kinds of mobile phones. Perhaps you are viewing pictures on your SD card in the cellphone, but you accidentally delete one or all pictures due to mistake.
You can recover deleted files from SD card Android Xiaomi, Huawei, OPPO, Blackberry, Samsung galaxy and almost all smartphone.
In addition, you may use different brand of SD card, iCare Data Recovery Pro supports to recover erased files from phone SD card SanDisk, Samsung, Kingston, Lexar, Kingmax, Sony, Transcend, etc.
Unerase Files SD Card for Digital Camera
An SD card can also be used in digital camera for data storage. You may accidentally delete photos from the SD card since you press the wrong button when you are using your digital camera to take photos.
1. Undo delete SD card for Canon digital camera
Every photography enthusiast is proud to own a Canon digital camera. Canon is considered as one of the best digital cameras in the world.
2. Undelete SD card for Nikon camera
Nikon digital camera is another popular brand of cameras in the world, which can be compatible with different SD cards.
Own a good camera, you may take more good pictures. However, files can still be lost due to mistaken deletion from any camera. You can use the same tool to undelete SD memory card for any camera.
Recovering lost pictures photos from sd card, memory card, cf card, xd card
"Why would somebody just delete their photos?"  You may ask...The answer is very logical, and there happens to be many of them.  So many – in fact – that users are needing to replace deleted files and folders lost from deleted SD card, deleted CF card and other types of memory card on a daily basis.
If you haven't experienced the accidental deleting of pictures at one point or another, you have managed to stay very lucky.   If you did happen to lose pictures from an SD card sometime in the past, you may not have had as much luck; as there was little information about retrieval software like iCare and how it could help.  That is not the truth, today, however.   You now have the option of quickly and easily restoring your SD card to its previous condition whether sd card was formatted, deleted by mistake, or your pictures were lost due to one of many other common mishaps that can lead to disaster.
Okay, so maybe it doesn't have to do with luck.  You know, that you haven't had to worry about deleting pictures early because you pride yourself on paying attention...You have never fallen victim to computer failure?  Has your computer or other hardware not crashed at the most vital moment just before you were able to save your work?  Of course it has!  Pro recovery practices of word processing programs only restore as far as your last save point.  Honestly, how often did you remember to save your document?  Three pages?  Seven Pages?  More?  The possibilities are endless, and you can make sure you don't have to suffer through the loss of your pictures with SD card application and accidental deleting issues.
Take a look at some of the services and the professional support offered by iCare and see if you don't think it can put you at ease to protect the work on which you spend so much valuable time.  You can even download the software for free to browse the menu items to see why users love / especially when they need to recover deleted files from SD card.
Data might also be lost from an SD card due to formatting or other reasons. Then, how can you recover photos from formatted memory card? iCare Data Recovery is also helpful for formatted card photo recovery.
Picture might be lost from an SD card due to unformatted RAW problem? Can you recover data from RAW memory card? As long as the data is not overwritten and the card is not physically damaged, iCare Data Recovery can help recover pictures and other types of data from RAW memory card.
---
Related Articles
Hot Articles