Undeleted floppy disk----iCare Data Recovery Pro helps
Do you want to find some solutions for the following questions?
Have you ever deleted your floppy disk?
     Deleted floppy disk without attention?
     Want to undelete your floppy disk?
     Deleted floppy disk, data lost?...     
What is deleted floppy disk error?
We all know that deleting something is a common movement, all of us may meet someday. You may delete your floppy disk intentionally, that means you think the data on your floppy disk is useless, you delete it on purpose, but we won't do things right forever, we may also delete our floppy disk without, that is meeting deleted floppy disk error. Then you may want to undelete you floppy disk.
Has the data of floppy disk really lost after you deleted it?
We may feel very sorry after deleted our floppy disk, because we may have stored a lot of data on it, but do you think all the data on the floppy disk have really lost? Or it was still on it? The answer is No, after we deleted our floppy disk, Windows will list the space as available room for other files, not until you rewrite the floppy disk, and the data won't really loss. That means your data haven't lost, so don't be panic, stay calm. But you need to remember that don't hesitate, stop overwriting the floppy disk.
How to do with floppy disk data lost problem?
There are many ways to recover data from floppy disk, when a file is deleted, it haven't actually lost, you can send it to some data recovery company, but we all know it's very expensive, I think for us , we just need some simple recovery, we have need to take it to a company. Then the other way is to leave it to some professional data recovery software. iCare Data Recovery Pro is one of the most efficient data recovery software I have ever met.
iCare Data Recovery Pro is a very powerful data recovery software, it can help us with different kinds of data lost problems, undeleting floppy disk is one of the most common data lost problems, so obviously iCare Data Recovery Pro is able to help us with floppy disk deleted error.
There are some key features of iCare Data Recovery.

Steps to recover files after deleting from floppy disk

Step1. Download and install the data recovery software on your computer. Launch the software and choose a recovery module.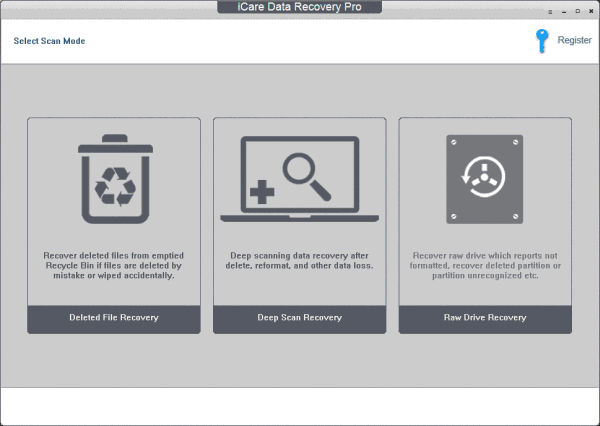 Step2. Choose the floppy disk and let the software scan it for lost files. Then, you only need to wait when the software is scanning.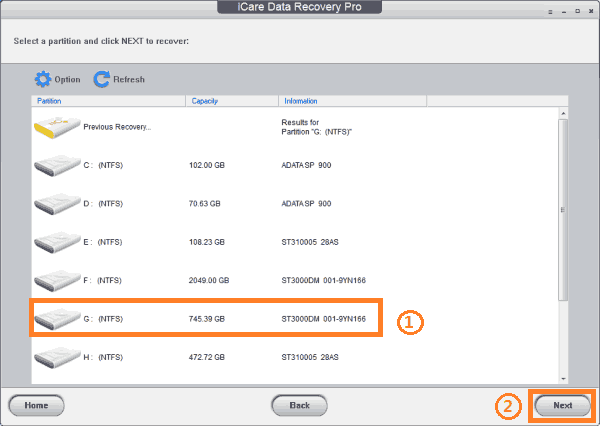 Step3. You can preview some found files after scanning. Then, you can choose the files you need and save them.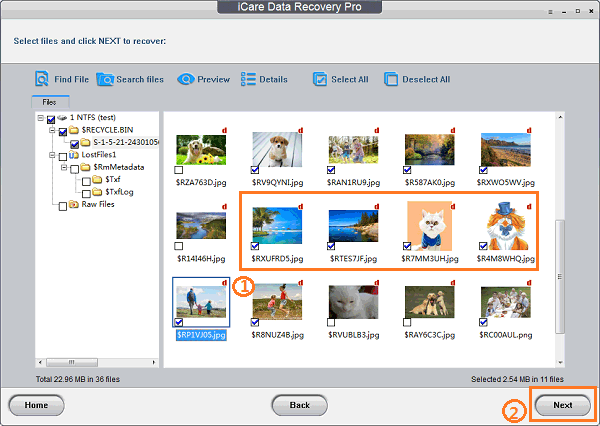 In addition to recover deleted files off floppy disk, you can also use iCare Data Recovery software to restore files from other storage media when data got lost due to other reasons. For example,
>> You can recover data memory card when it is not recognized by any device
>> Recover photos off formatted memory card, USB flash drive or external hard drive
>> Restore files after deleting
>> Recover files when SD card is blank and has unsupported file system
>> More other unknown reasons.
Use's experience:
For me, floppy disk is very useful, I always store my files on it including my work files, my private pictures and so on, one day, I was appreciating my photos on my floppy disk, but without attention I pressed "delete", I was so regretted that I spared no efforts to recover it, but all I have done turned out to be useless, then a freiend of mine told me that iCare Data Recovery Pro is able to help me, so I had a try, to my surprise, it really worked and helped undelete files from my floppy disk. So many thanks to iCare Data Recovery Pro, and I hope you can get some help from it.

---
Last updated on Aug 30, 2021
Related Articles