Undelete Files from RAID
Need to Find out How to Recover Deleted files from RAID hard drive?
Hello, have deleted a folder that holds hundreds of PTT/Excel/Doc documents, JPEG/PNG pictures, videos, messages and more files off from computer RAID 1 hard drives by mistake? Have lost many business files, videos, audios and more data stored on a RAID 2 hard drive after mistakenly shift deleting? Or have erased a series of images, films, songs, messages and the like information off from RAID 5 hard drives when you do purposely delete them and find many of them are still useful? Want to undelete files from RAID drive smoothly? OK! No matter which level of RAID hard drives you've used, after accidental deletion or shift deletion, the deleted hard drive files are not really lost and go retrieve deleted files with data recovery software.
Undelete Computer RAID Hard Drive Files with Data Recovery Software

Like the widely-used internal/external hard disks, the data of your hard disks used on RAID arrays also could be taken back with the help of deleted file recovery software after unexpected delete or shift delete. Hence, no worry and no blaming right now. Merely go stop moving or adding data to this RAID hard disk with deleted file loss troubles and search for proper data recovery software to undelete your desired drive information. In case of any unexpected data recovery failures, here are detailed deleted data recovery steps for you:
Step1. Click installed data recovery software to pick a proper data recovery mode.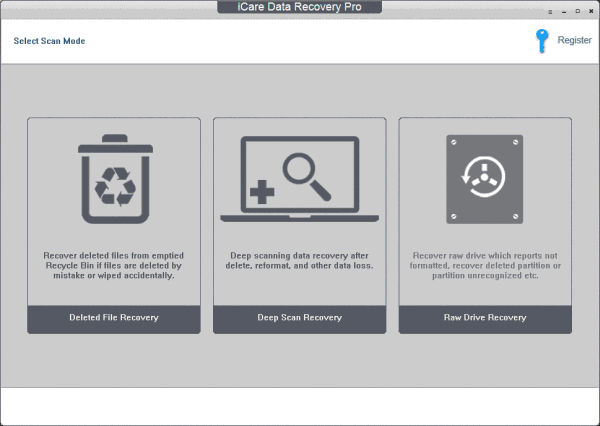 Step2. Click the RAID hard drive where the important files have been deleted and start to scan it deeply.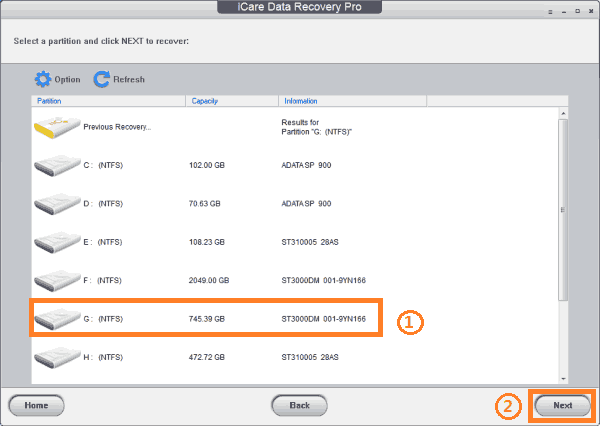 Step3. Click a different computer hard drive, like the other RAID drives or external drives, to hold all restored files in case of data recovery failures.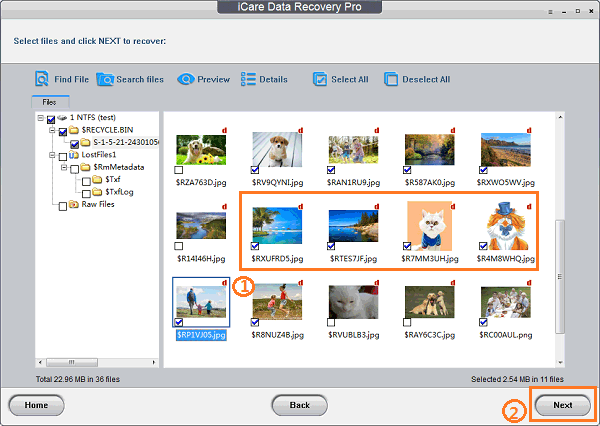 Additional Tips:
*Add no fresh files, images, games, tools, songs or more computer information on the original RAID drives in case of permanent data loss.
*Verify the scanning results and preview all scanned files carefully when you have to pay for data recovery software in case of wasting money.
*Save and back up all retrieved RAID drive data on a different RAID drive, hard disk or other storage devices in case of data recovery failures.
Different RAID Levels: RAID 0, RAID1, RAID 2, RAID3, RAID4 and RAID5
RAID, also fully explained as Redundant Array of Independent Disks, has been designed and developed with different levels: RAID 0, RAID1, RAID 2, RAID3, RAID4 and RAID5. Different levels are also often equipped with different features. For example, the RAID 0 array always allows you to install at least two disk at once and can provide excellent performance. But, there is no redundancy, like no mirror and no parity. And the RAID 2 array also can run at least two disk at once and provide good performance. But, it has excellent redundancy. And, the RAID 5 array allows users to use at least 3 disks at once and also offer great computer performance and good redundancy. Overall, the higher your used RAID level is, more features you do have got. If you really need to choose one level for you computer, remember to check the related advantages and disadvantages well at first in case of unexpected troubles in the future.
Related RAID File Recovery Situations:
Situation1: Hello, I do have added two 500 GB WD hard disks on my RAID 0 arrays and used it for over two years. Recently, I do have purchased a new 1 TB hard disk and wonder to replace one of these old ones. So, I delete one of the old drives without saving extra data copy elsewhere. And then, after inserting the new one well on the RAID 0 arrays, I find these deleted old hard disk videos and documents are the only one copy left. I can not lose them. Is there any way to recover deleted files from this old RAID one hard drive? Do I have to insert this drive back to this RAID 0 arrays again? Or can I just directly plug it to another computer for data recovery? Thank you for any solution here!  
Situation2: Hey, everyone! I have three hard disks used on my RAID 5 arrays and needed to recover some lost data from one of these hard disks after format. Honestly, I don't mean to format this RAID 5 drive with much business data. I just selected the wrong hard disks when one of the rest hard disks becomes RAW and need be converted from RAW to NTFS. And now, nothing original data could be found back anywhere. Can I still recover my data from this formatted RAID 5 hard drive? Does the external hard drive format recovery software work in my case? Please tell me any clue related. Thank you very much!
Situation3: Hello, friends over there! What can I do to recover files from RAID hard disk that requires formatting processes before any access? Is this drive damaged somehow? Why it asks me to format whenever I click it on my computer? Is it possible to recover data from not formatted RAID hard disk? Any idea could be greatly appreciated here!

---
Related Articles