Transcend Pen Drive Becomes RAW Format
"I need help for data recovery since my Transcend pen drive not detected in windows 7. It is difficult for me to access any data on this pen drive because my PC always asks me to format the disk drive. I want to know if anyone knows the solution for data recovery from a pen stick that says RAW format."
"I have used my 16GB Transcend pen drive for about 1 year without any problem, but recently I am suffering from a serious problem that my pen drive reports RAW file system. I do not care if the pen drive can still be used for data storage, but I really need to get back all inaccessible files on this RAW pen drive. So can somebody tell me the way for Transcend pen drive RAW file system recovery?"
"My Transcend pen drive has RAW file system and requires formatting when I inserted it to my PC. Is it possible to change the RAW format to previous FAT32 without reformatting? My pendrive is not working how to repair it from RAW to FAT32?"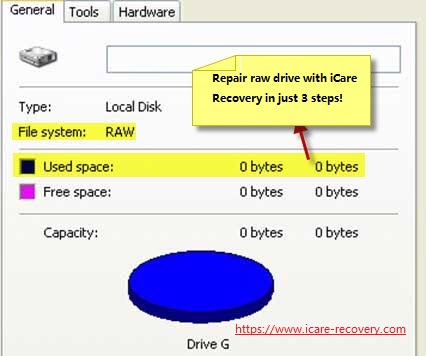 Also read: how to fix pendrive is in raw file system
Have you also run into the problem that you are unable to open your pen drive when it changes to RAW file system? If a Transcend or other brands of pen drive says RAW format, probably you lose the chance to open it unless you can format the pen drive. As you know, formatting will wipe your pen drive immediately, so it is impossible to open your pen drive with previous data untouched. In order to prevent previous data from being deleted, you need to rely on a data recovery tool to extract all inaccessible files from the RAW pen drive before formatting.
Video Guide - How to change usb raw file system to fat32

Can't format usb? Fix it here -> how to fix can't format usb error
Data Recovery from Transcend Pen Drive That Say RAW Format
If you are searching for a good data recovery tool for pen drive RAW format recovery, iCare Data Recovery Pro is the one you can use. On the one hand, this data recovery software works on all storage media for data recovery even if you are unable to open it because of RAW format error. And on the other hand, this software provides "Deep Scan Recovery" mode which enables you to deep scan the RAW Transcend pen drive to search every lost file.
Pen drive data recovery software free download and follow the steps below to recover data:

Step1. Download and install iCare Data Recovery on PC. Launch the software and choose a proper scan mode.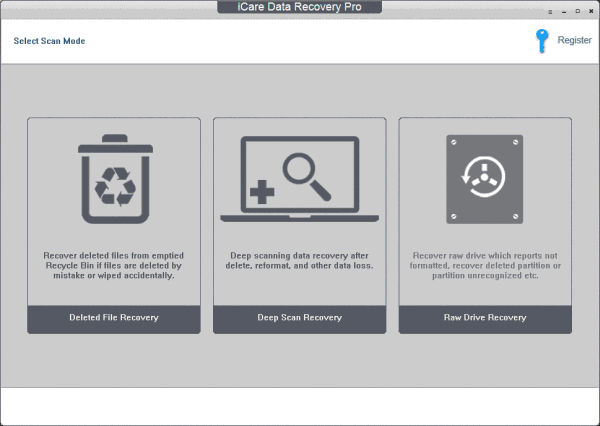 Step2. Select the Transcend pen drive and wait the software to scan it for lost data.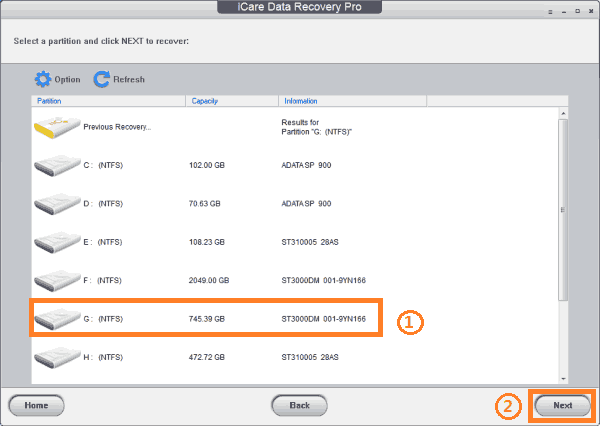 Step3. You can preview lost files after scanning and the save the lost data to another place.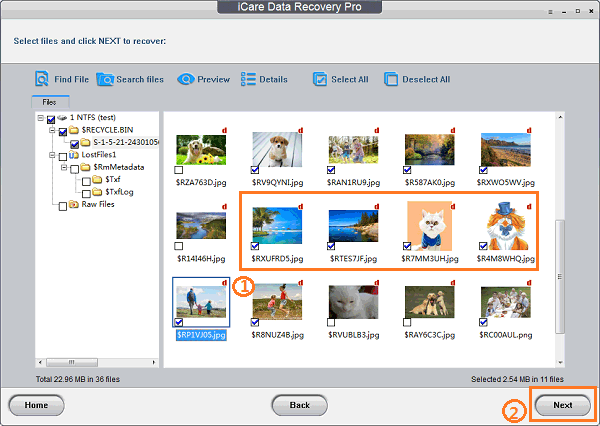 Data will not lose permanently when a Transcend pen drive becomes RAW format, but improper operation might lead data to be lost forever. Therefore, we advise you to stop using your Transcend pen drive when it changes to RAW file system.
Change Pen Drive from RAW to FAT32
ICare Data Recovery is available for RAW drive data recovery without formatting the pen drive. Then, how can you convert the pen drive from RAW to FAT32?

More solutions on -> Convert RAW disk to FAT32 file system>>
Last updated on 22/10/2020
Related Articles