Toshiba Pen Drive Changed to RAW File System
"My Toshiba pen drive converts to RAW file system. How do I access files stored on this pen drive?"
"I have many family photos stored on my 32GB Toshiba pen drive, but the pen drive changes to RAW file system recently with unknown reasons. Can you tell me how to recover all photos from this RAW pen drive?"
"My pen drive not detected in windows 8. In My Computer, the pen stick shows as a removable disk but it is not accessible. Under Disk Management, it says pen drive is healthy, but has converted to RAW drive. It is impossible to read or write data on this pen drive, so I hope that someone can tell me how to get rid of the RAW format problem."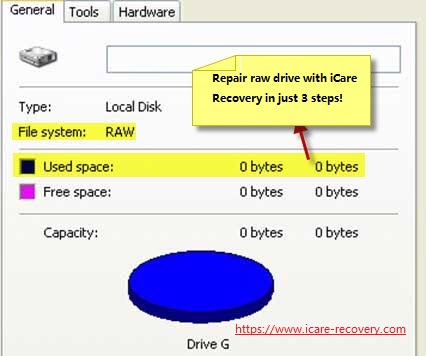 Usually, when a removable disk like pen drive or memory card shows RAW file system on PC, we would like to advise you to connect the media to another PC to see if it has the same problem. If your Toshiba pen drive keeps saying RAW format error after inserting to another computer, you should use a pen drive data recovery utility in order to get back all inaccessible files.
Video Guide - How to change usb raw file system to fat32

Quick fix -> how to fix usb drive raw to fat32
Data Recovery from Toshiba Pen Drive That Became RAW Format
You can recover data from Toshiba pen drive that turns to RAW format by using iCare Data Recovery Pro . Even if you are not aware of much information about computer knowledge, you can simply recover all lost files from RAW Toshiba pen drive because this data recovery software is easy-to-use. By using iCare Data Recovery, you just need to perform a few mouse clicks so as to restore all inaccessible data. Now, please refer to the guide below to rescue data off Toshiba pen stick which says RAW:

Step1. Download and install iCare Data Recovery on computer. Run the software and select a proper scan mode.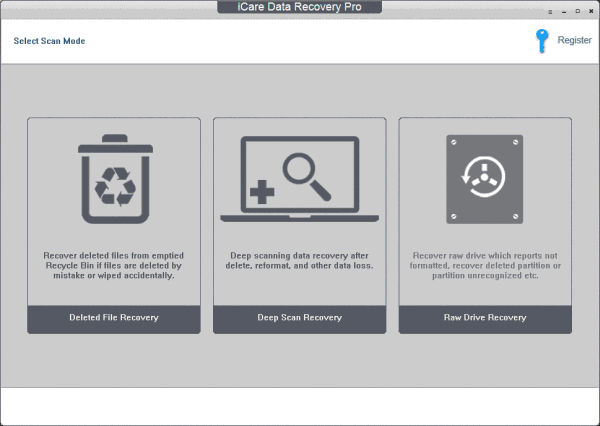 Step2. Choose the Toshiba pen drive and then wait the software to scan it for lost data.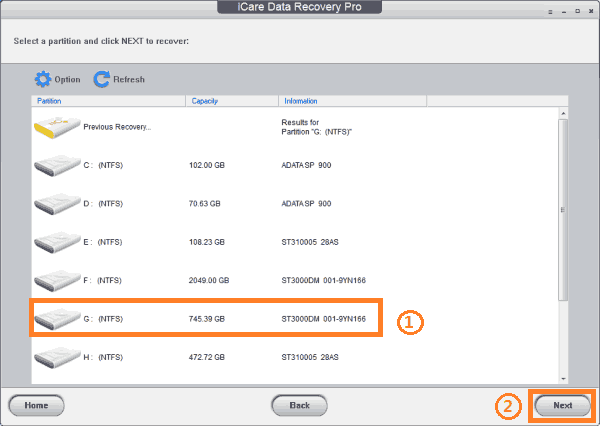 Step3. You are allowed to preview some files after scanning and then save all lost data.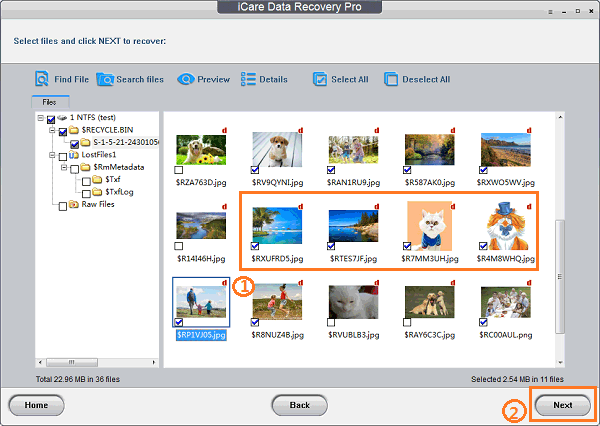 iCare Data Recovery performs read-only data recovery process from Toshiba pen drive that converts to RAW file system, so it does not cause any damage to the pen drive or overwrite previous inaccessible data. In order to prevent original data from suffering any unexpected further data loss, you can format your Toshiba pen drive to change RAW to FAT32 after data recovery.

Quick fix -> 4 free ways to fix usb drive cannot be formatted
---
Related Articles