Toshiba Memory Card Photo Recovery
"There were images, videos and music on my 64GB Toshiba memory card, but I mistakenly deleted a folder which contains images on the memory card. This memory card has been used for more than 5 years in my Canon digital camera, so all images on this card are very precious. How to recover deleted data from memory card of digital camera?"
"My 4GB Toshiba memory card says write protection no matter I copy files, delete files or format the card. The card still worked well last week, but I have no idea why it becomes write-protected. Can anybody tell me how do I format my memory card for my camera?"
"I have an 8GB Toshiba memory card for my Android phone, but it has some problem because I could not open the card. Both my phone and computer disable me to access the memory card. Instead, it says memory card asks to format before I can use it. Can I resolve the not formatting problem without formatting memory card because formatting will erase data on the card?"
Video - Memory Card Recovery
Also read: memory card photo recovery
Toshiba Memory Card Data Recovery
You can store different kinds of files such as photos, music, documents, videos, etc on a Toshiba memory card. However, when any of files got lost, you will feel quite upset. Now, you do not need to panic because you can use iCare Data Recovery software to restore lost data from your Toshiba memory card. With this software, you can restore all types of files after deleting, formatting and more other data loss situations. Follow the steps below to recover Toshiba memory card data:

Step1. Run the data recovery software and choose a scan mode.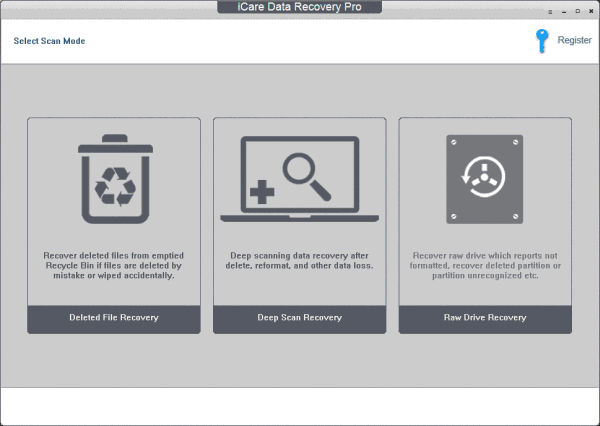 Step2. Choose the Toshiba memory card as aim disk so that the software can scan it.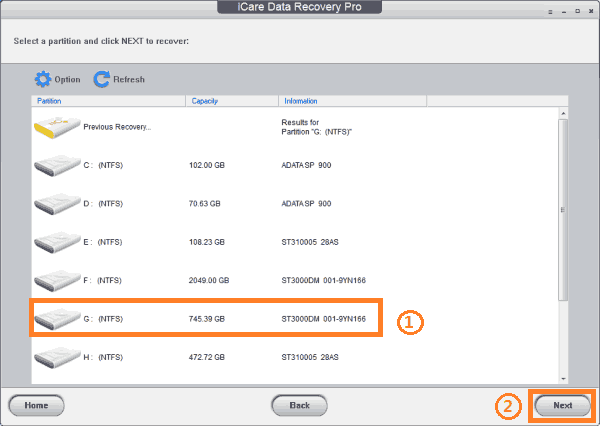 Step3. You can preview found files and recover the data you need.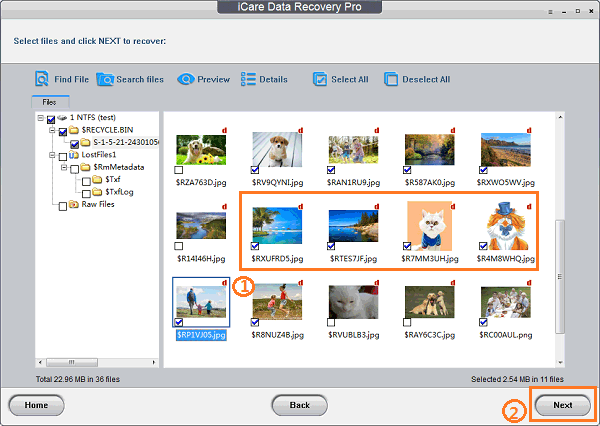 Recover Deleted Photos from Toshiba Memory Card
Toshiba is a Japanese corporation that manufactures various kinds of products, among which memory card is widely used by many digital camera and mobile phone users. Sometimes, you would accidentally delete precious photos on a Toshiba memory card.
Toshiba Memory Card Photo Restore after Formatting
Somebody may format a Toshiba memory card by mistake without noticing that there are lots of important photos on it. Whether you format your Toshiba memory card on a camera or cellphone, or you format the Toshiba card on your computer, it does not erase everything permanently.
Toshiba Memory Card Error
A Toshiba memory card may have following errors:
Toshiba Memory Card Not Recognized
memory card not show up on camera or computer? The data recovery software also enables you to recover data from corrupted memory card or memory stick when it is not recognized by digital camera, smartphone or PC.
Toshiba Memory Card Shows RAW and Blank
There are lots of files on your Toshiba memory card, but the memory card blank and requires formatting problem? Can you format the Toshiba memory card when it needs to be formatted? Usually, you had better not format the memory card before recovering the files you need. If you want to turn the memory card from RAW file system to FAT, you can format it when all needed data has been restored.
==>> For details about photo recovery from Toshiba memory card in all data loss situation, please go to this page - Toshiba memory card recovery free>>
---
Related Articles