Toshiba Flash Drive's File System turns to RAW and Cannot Format
Toshiba flash drive turns to RAW file system but it cannot format to FAT32 when you attempt to format it? What can you do to convert a storage device from RAW to normal if Windows pops up message like Windows cannot complete the format? Do you have chance to recover lost files from a Toshiba raw drive which cannot be formatted? Let us see some related cases:
"My Toshiba flash drive is inaccessible since it turns to raw. When I connect it to my computer, the flash drive requires formatting, but Windows fails to format it from RAW to FAT32 with unknown reasons. I also tried to format flash drive under Disk Management, but I receive the same message. Is there any method to format Toshiba flash drive from RAW to normal?"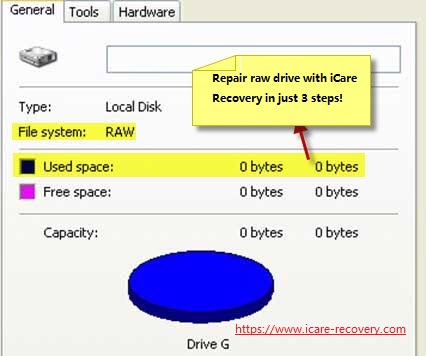 usb flash file sytem raw unreadable
"Windows was unable to format my Toshiba flash drive that became RAW format, but I was not able to open this flash drive without formatting. My PC keeps saying flash drive is not formatted every time I want to open it. How can I extract files off this RAW flash drive if Windows cannot format it?"
"Do I need to rely on any professional software if my Toshiba flash drive says RAW format but cannot be formatted on my computer? Or is it possible to rescue data off the RAW flash drive without formatting it? If anybody knows the method, please tell me."
Generally speaking, you can recover data off a RAW Toshiba flash drive without formatting it.
Video - Convert usb raw to fat32

Also read: how to convert raw usb fat32, or how to fix usb cannot be formatted error.
Recover Files off RAW Toshiba Flash Drive Which Won't Format
Please download iCare Data Recovery if Windows cannot format your Toshiba flash drive which says RAW format error and needs to be formatted. This software can deep scan the RAW Toshiba flash drive and search every possible lost file. No matter how much data has been lost from the flash drive, this software enables you to restore all data in batch. Now, follow the instructions to retrieve deleted pictures videos from flash drive of Toshiba that has RAW:

Step1. Download the tool on computer. choose a scan mode.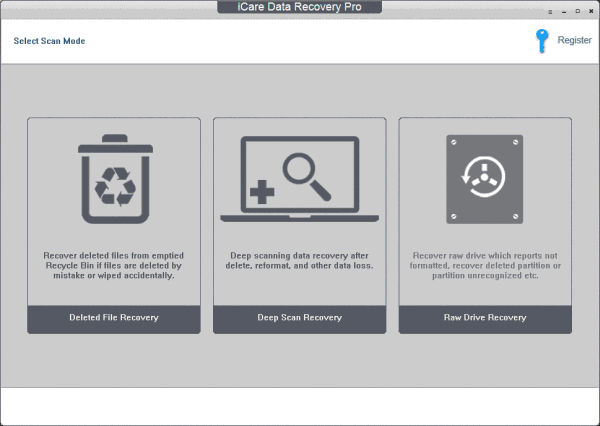 Step2. Select your drive to scan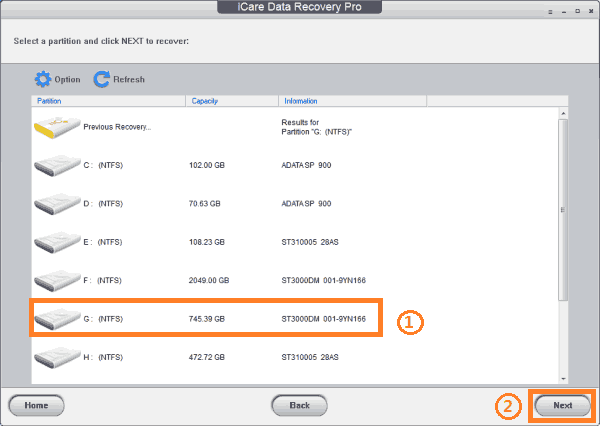 Step3. Preview and select the needed data to save it to another disk.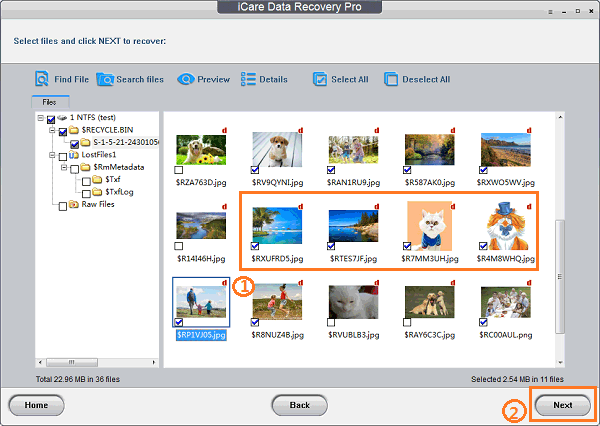 iCare Data Recovery recovers photos, videos, music, office files and more when your Toshiba flash drive turns to RAW and cannot format on PC. This software also supports other storage media to recover data when it becomes inaccessible due to RAW file system.

==>> To fix the problem about Toshiba USB drive cannot be formatted problem, please visit this page - Solution for Windows unable to format problem>>
---
Related Articles