Toshiba External HFS+ Hard Drive Is Not Formatted
"My computer says Toshiba external hard drive is not formatted when I double click the drive. I met the same problem several days ago, but the external hard drive works normally again after reconnecting it to my computer. However, today I have tried to reconnect my Toshiba external HFS+ hard drive to my computer for several times and I even tried to reboot my computer, but it still reports not formatted error on this external HDD. What can I do to fix Toshiba external HFS+ HDD not formatted error or recover deleted files off portable hard drive?"
"What is the best solution for Toshiba external HFS+ hard drive not formatted error? My computer recognizes this Toshiba HFS+ external hard drive as a RAW drive format. If I want to convert the RAW external HDD to HFS+, I need to format it. But I do not want to format it to fix the error because there are many files on this drive. Is there a way to fix RAW not formatted error on Toshiba external HFS+ HDD without formatting?"
Computer will pop up not formatted error when an external hard drive turns to RAW file system, so you may find that your Toshiba external HFS+ hard drive had changed to RAW format when you receive not formatted alert. It is very simple to resolve the problem if you just want to fix the not formatted error. It will be a little more difficult if you also want to get back previous data stored on this RAW external hard drive. This article will share how to recover data and fix the problem when Toshiba HFS+ hard drive wants to be formatted.
Data Recovery When External Toshiba HFS+ HDD Wants to Format
First of all, you should make it clear that it is quite different two things about data recovery and fixing not formatted error. For data recovery when Toshiba HFS+ HDD becomes RAW file system, you need to rely on professional RAW drive data recovery software. iCare Data Recovery Pro is a read-only RAW drive recovery tool which provides deep scan recovery option for users to search lost data on RAW device. By using this software, it is possible to search all types of files in batch during scanning. iCare Data Recovery is software which does not contain any virus or spyware, so you can use it without worrying about virus infection or further data loss.
Steps for Toshiba External HFS+ HDD RAW Drive Recovery

Preparation: Free download and install iCare Data Recovery Windows PC (iCare Data Recovery is a Windows-based data recovery tool). Then, plug the Toshiba external HFS+ hard drive to this PC and run the data recovery software.
Step1. After running the software, you can select a proper scan mode.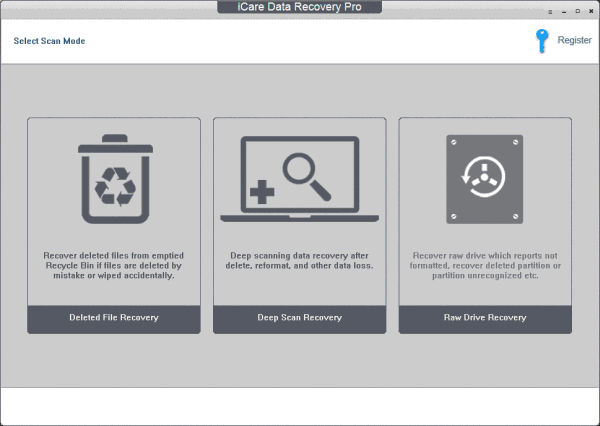 Step2. Select the Toshiba HFS+ hard drive and then you only need to wait when the software is scanning for lost files.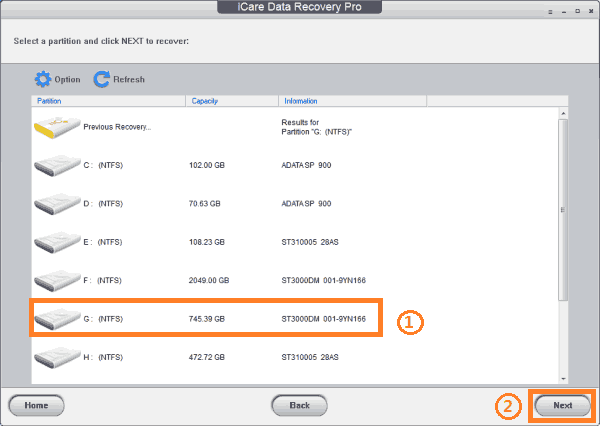 Step3. You can preview files after scanning and then save the files you need.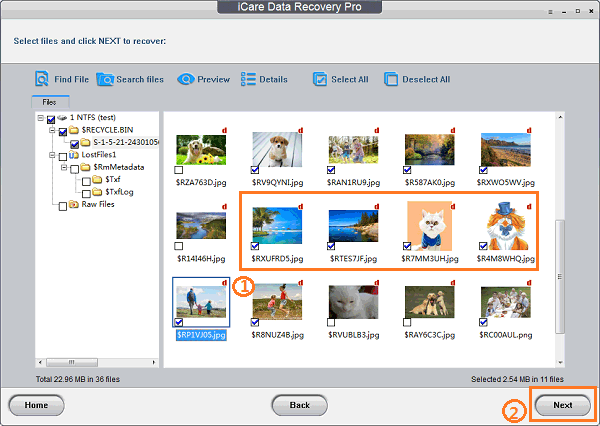 Tips during data recovery:
You can select "Deep Scan Recovery" option for RAW Toshiba HFS+ hard drive recovery
You can stop in scanning process to see what have been found
You are not allowed to save the recovered files to original storage media in order to avoid data overwriting
Toshiba Portable HFS Plus HDD Not Formatted Solution
The second thing you may want to do is to fix the not formatted error after recovering all lost files. The most common solution is to format the Toshiba portable hard drive and change its file system from RAW to HFS plus, NTFS or FAT32. If you fail to format external hard drive due to some reasons, you can also try following methods:
1. Run antivirus software to check and repair virus on the Toshiba HFS plus external hard drive
2. Check if the Toshiba external hard drive contains bad sectors.
If you insist on formatting the Toshiba external HFS plus HDD when it cannot be formatted, you can also rely on professional format tool. When you want to format your external HDD by using format tool, you should be careful because it may cause some unknown damage to the disk.
How to Prevent Toshiba Portable HFS+ HDD from Not Formatted?
Data on your Toshiba HFS+ portable hard drive is quite important for you which may contains precious photos that record your sweet memories with your family or friends. However, it happens that all data might become inaccessible since Toshiba HFS+ portable hard drive wants to format due to different reasons. Therefore, you had better use you external HFS+ HDD carefully to prevent it from not formatted error. For example:
Remember not to unplug your Toshiba HFS+ portable hard drive when you are writing or transferring data on it
Remember to move the Toshiba HFS+ external hard drive safely from computer
Remember not to connect your Toshiba HFS+ portable HDD to public computer which may contain virus

---
Related Articles