ThinkPad Laptop Data Recovery
As a ThinkPad user, you must have ever lost data on your laptop, in which situation you might have the similar doubt:
How can I recover Shift + Delete files on ThinkPad laptop?
Is it possible to recover data after format on ThinkPad laptop?
How to fix disk drive not formatted error on ThinkPad notebook?
What should I do for a ThinkPad notebook RAW drive data recovery?
Why doesn't my ThinkPad recognize the memory card, pen drive, memory stick, portable hard drive, digital camera or mobile phone?
Can I restore data from inaccessible disk drive on ThinkPad?
This article will tell solution for data recovery on ThinkPad laptop whenever you face the similar problem on an internal hard disk drive or removable disk.
How to Restore Files on ThinkPad?
iCare Data Recovery Pro is able to work on all Windows platform for data recovery, so you can install it to your ThinkPad notebook and then follow the steps below to recover data:

Step1. Free download and install iCare Data Recovery on ThinkPad. Then, run the data recovery software and choose a proper scan mode.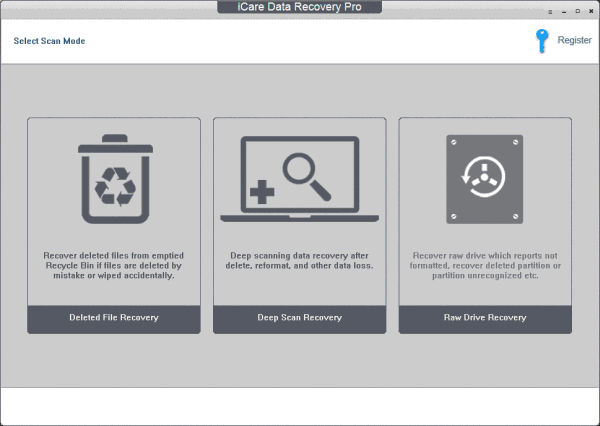 Step2. Select the disk drive which contains lost files and then wait patiently when the software is scanning to search lost data.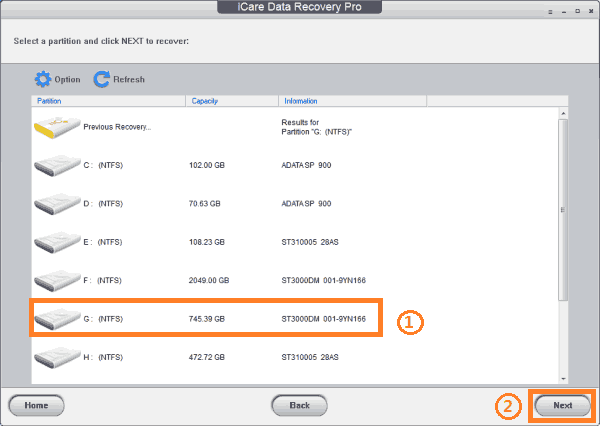 Step3. Preview files when scanning is completed. Then, you can save the lost files to another drive.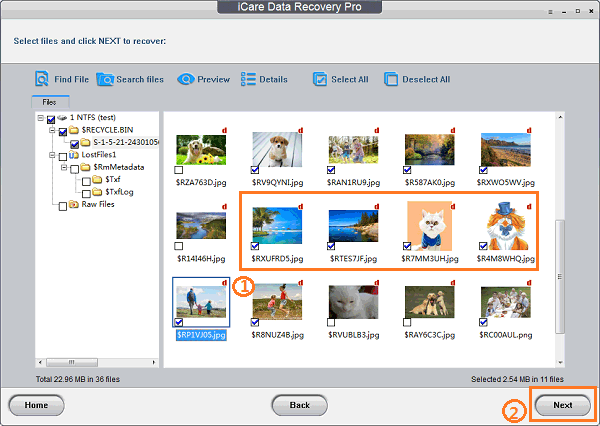 Why Can You Recover Deleted Files on ThinkPad?
With iCare Data Recovery, you are able to recover deleted files from any storage media including SD card, mini SD card, micro SD card, CF card, XD card, pen stick, external hard drive, USB flash drive, etc on ThinkPad. The reasons why you can undelete files on ThinkPad laptop is that true data is not erased completely and permanently when you simply delete it from storage media. As long as you do not write new data to the storage media where data got deleted, you are able to recover all deleted files by using the data recovery software.
Situations to Format on ThinkPad Notebook
You might perform on ThinkPad notebook in various situations. You can use iCare Data Recovery to get back lost files after formatting in all following situations:
Format a memory card, external hard disk drive, thumb drive, etc by mistake
Format a memory card on digital camera or mobile phone because there is not enough free space on the card
Disk drive asks to be formatted and changes to RAW file system on ThinkPad Notebook
Recovering files from quick formatted or full formatted disk drive on ThinkPad
Restore data when Windows was unable to complete the format
Pay attention:
If you receive error message on any disk drive, in which situation you are unable to access any data, you had better not format the disk drive or perform any operation to fix the error. You should run iCare Data Recovery to restore data before fixing the problem.
ThinkPad Data Is Not Accessible
Sometimes, you may find that files are inaccessible on ThinkPad. This kind of problem might be caused by hard disk drive failure or system crash. If the hard drive is not accessible on ThinkPad, in which situation you are unable to read any data, you can use iCare Data Recovery to retrieve all inaccessible data. If Windows system is corrupted and disables you to boot your ThinkPad normally, you probably need to reinstall operating system to resolve the problem.
Windows XP Blue Screen of Death on ThinkPad
Blue screen appears when Windows operating system cannot restore itself from a system error, so Windows reboots automatically in order to prevent damage to your computer. Usually, you can do following things when your ThinkPad Windows XP opening system shows Blue Screen:
1. The main reason for blue screen might be that you have installed a new drive or program on ThinkPad. Blue screen will appear if the new installed drive or program is not compatible with the Windows XP operating system on ThinkPad laptop. In this situation, you only need to uninstall the program or do a Windows XP restore.
2. Another possible for blue screen of death is that your ThinkPad is attacked by virus. You can run antivirus software to scan and erase virus on your ThinkPad. If Windows XP operating system is corrupted due to virus infection, you can also reinstall OS to fix the problem. You should remember to backup important data before system reinstalling.
3. Windows XP might show blue screen of death due to an overclocked or misconfigured BIOS, so you can check BIOS settings to try to fix the problem.
Windows 10 System Black Screen of Death on ThinkPad Laptop
Windows 10 system black screen will appear due to hardware problems like displayer broken, mainboard broken, video card broken, power supply broken, CPU broken, overheating components and parts, etc. If black screen problem is caused by hardware problem, it does not cause data loss. You just need to change a new hardware to resolve the problem. In addition, black screen might appear on Windows 10 on ThinkPad due to software conflict. If some software you installed on ThinkPad is not compatible with Windows 10 operating system or the notebook, black screen may appear which leads computer to stop working normally. What is more, virus infection is also a reason for Windows 10 black screen of death on ThinkPad laptop. You should avoid visiting some unsafe links to protect your laptop from being attacked by virus.
About ThinkPad
Lenovo computers earn popularity all over the world, while ThinkPad is a kind of laptop developed by Lenovo Group Ltd. ThinkPad was owned by IBM before 2005, which enjoys a high reputation in computer area due to its reliability. In 2004, Lenovo Group Ltd. Accomplished the acquisition of IBM, so nowadays ThinkPad belongs to Lenovo Group Ltd.
ThinkPad series include: ThinkPad A, ThinkPad G, ThinkPad I, ThinkPad R, ThinkPad S, ThinkPad T, ThinkPad X, ThinkPad Z, ThinkPad SL, ThinkPad W, ThinkPad Edge, ThinkPad X1, ThinkPad P and ThinkPad tablet, etc.

---
Related Articles