Sony Memory Stick Not Recognized
"I have used my Sony memory stick more than two years, but recently it cannot be recognized when I plug it to my Windows XP computer. I have also connected the memory stick to my sister's laptop which runs Windows 7 system, but it still could not be recognized. Well, I want to use this memory stick on my camera and take some pictures. How can I make my camera or PC recognize my memory stick? Any help would be appreciated very much!"
Recover Data from Unrecognized/Corrupt Sony Memory Stick
You can connect your Sony memory stick to a computer. No matter it can be recognized or not, you had better stop performing any operation on the memory stick if you want to recover files from the broken sony memory stick.
The first thing you can do is to run iCare Data Recovery to get back files from the unrecognizable memory stick. This software supports all brands of memory stick including Sony memory stick to recover pictures, videos, music and more. Follow the guide below to get back files from unreadable Sony memory stick:

Step1. Run the software and choose a recovery module.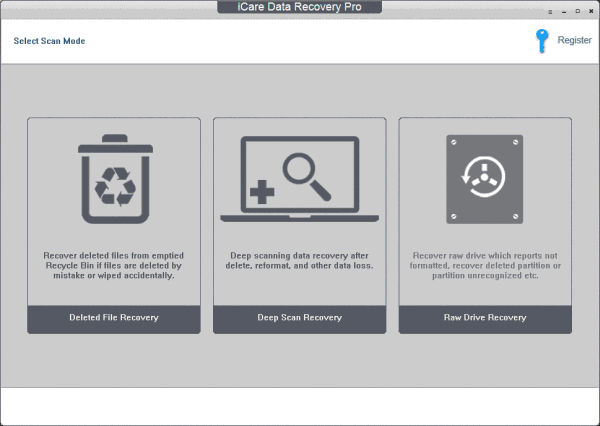 Step2. Choose the Sony memory stick for scanning.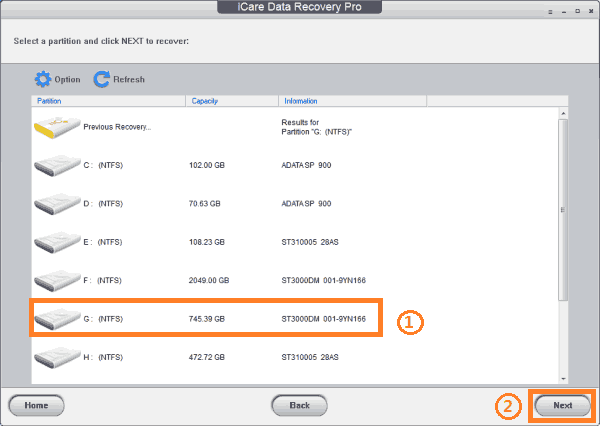 Step3. Preview the found pictures and recover all types of files you need.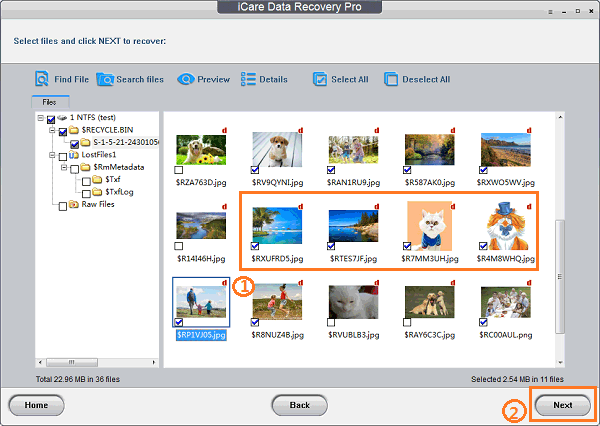 What to Do after Data Recovery?
It is possible to recover almost all files by following the guide above. After data recovery, you can fix the corrupted memory stick. Firstly, you can open Disk Management to check if the memory stick can be detected there. Sometimes, it can show up Disk Management thought it cannot be recognized in My Computer. If so, you can format the Sony memory stick under Disk Management to fix the problem. In addition, you can also run Error-checking tool to check and fix bad sectors on the memory stick.
Why Sony Memory Stick Is Not Working?
1. Virus infection is one possible reason that leads memory stick to be unrecognized. In this situation, you need to run anti-virus software to erase virus and make the memory stick work normally.
2. If the memory stick contains too many bad sectors, it will also cause the memory stick to stop working normally. You can rely on Error-checking tool to fix bad sectors or full format the memory stick.
3. A Sony memory stick would stop working normally due to many other reasons. When it is not detected, you should check if it is physically damaged. Usually, data is unrecoverable from a physically damaged memory stick.
---
Last updated on Aug 30, 2021
Related Articles
Last updated on Aug 30, 2021
Related Articles