Sony Digital Camera Reports Unformatted Error on SD Card
Last updated on 06/02/2018
"My Sony digital camera frequently reports unformatted error on SD card when I was attempting to open the card whether on the camera or my computer. The first time I receive the unformatted error on my SD card is yesterday when I was wanting to viewing some pictures on my Sony camera. Then, I switched of the camera and reinserted the SD card to the camera and I was able to open the SD card normally. However, today my Sony camera reports the same unformatted error again, but it does not work anymore after reinserting the card. What can I do to fix the unformatted error on my SD card and access it normally on my Sony camera?"
"Hello! I need to transfer some photos from my SD card for Sony camera to my FaceBook, but the SD card reports unformatted error and does not allow me to read any data. Is there anything I can do to resolve the unformatted problem and recover photos from the corrupted SD card on my Sony digital camera? Does anybody like to share some information to me?"
Many people know unformatted error, which usually occurs on different storage media like SD, flash drive, external HDD and more. In most cases, people will select to format SD card in order to fix unformatted error. Although they know that formatting will erase all data from the SD card, they have no other choice to fix the problem. Therefore, they only reluctantly format SD card with all data being deleted in order to continue to use it for new data storage. Today, this article will share solution for SD card recovery when Sony digital camera says unformatted error on the card.
Data Recovery When Sony Camera Reports Unformatted Error on SD Card
A good data recovery program is able to recover lost files without causing any hurt to the memory card. iCare Data Recovery Pro is such a data recovery tool that makes data recovery quite easy when you are unable to open the SD card because of unformatted error. You can restore any lost file by using this data recovery software without accessing the unformatted SD card. Instead, iCare Data Recovery will provide a read-only solution to deep scan the unformatted SD card so as to search all lost files. This data recovery software supports different kinds of SD card recovery for any electronic devices including Sony digital camera.

Steps for Sony Camera Unformatted SD Card Recovery
Preparation: Free download and install iCare Data Recovery on a Windows computer. Connect the unformatted SD card to this computer and start the data recovery software.
Step1. Select a proper scan mode after running the software.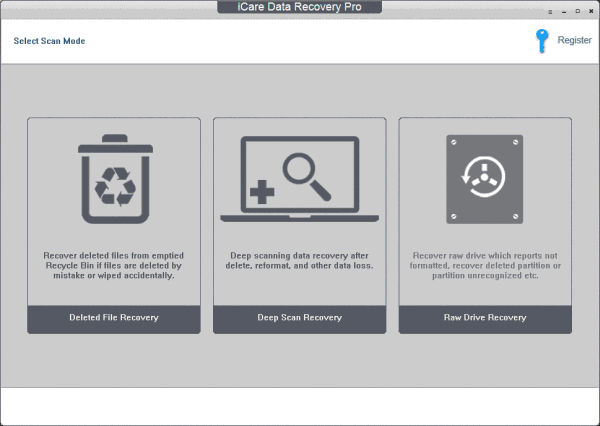 Step2. Choose the unformatted SD card and then the software will scan it to search lost files. You only need to wait patiently in the process.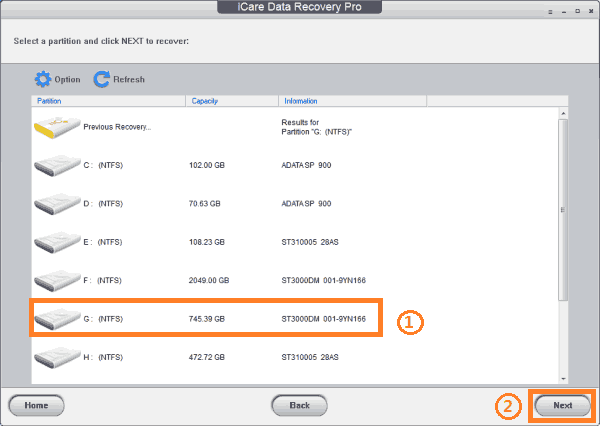 Step3. You can preview found files after scanning and then save all lost files to another drive.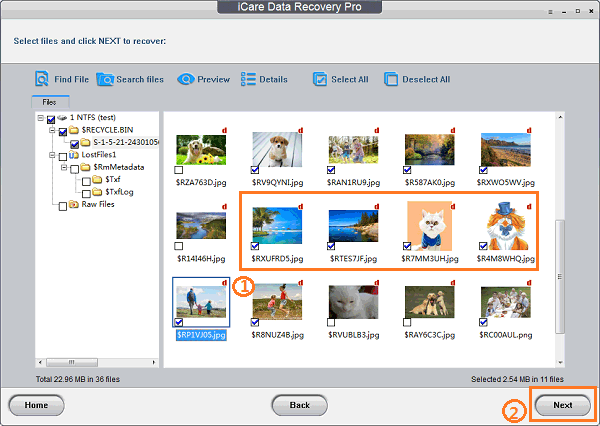 Fix Unformatted Error on Sony Camera SD Card
1. Format SD card in Sony camera or computer
First of all, you can format SD memory card in Sony digital camera or on your computer in order to fix the unformatted error. When you format SD card, you can convert from RAW to FAT32 file system so that camera is able to recognize it normally. Usually, you can full format or quick format SD card when Sony camera reports unformatted error on the SD card.
Sometimes, SD memory card cannot be formatted by Windows. If so, you can try following methods.
2. Run antivirus software
Virus infection is a possible reason for SD card unformatted error. If your Sony digital camera shows unformatted error on an SD card due to virus infection, it is not enough to format the SD card. You should also run antivirus software to check and remove all possible viruses in order to use the SD card normally.
3. Fix bad sectors on SD card by connecting it to PC
Bad sector is also another possible reason that leads a Sony digital camera to report unformatted error on SD card. If you doubt that SD card contains bad sectors, you can full format SD card by connecting it to your computer rather quick format. It is able to check and repair bad sectors by full formatting. You can also run Windows built-in Error-checking tool to check and repair bad sectors on the Sony digital camera memory card.
Can You Unformat It after Format SD Card When Has Unformatted Error?
You had better not format an SD card even when Sony digital camera or other device reports unformatted error on the card? It does not mean that formatting will erase the SD card permanently, but the previous inaccessible might be overwritten if you carelessly write new data after formatting the card. Therefore, you should not format the SD card when it says unformatted error if you have important data on this card. However, for accidentally formatted SD memory card, you can also use iCare Data Recovery to recover files after format free.

---
Related Articles
Hot Articles