Solution to Convert USB Memory External RAW File System to NTFS FAT32
Probably, you know it is easy to format a USB flash drive, external HDD or memory card from RAW to FAT32 or NTFS, but it is a little bit difficult to get a useful solution to make USB memory external drive RAW file system to NTFS or FAT32 with all data back.
Related questions about USB memory external RAW file system:
"I want to convert my USB flash drive RAW file system to FAT32 because I need to open the USB drive to get back all my data. However, I am afraid that all data will be eased permanently after formatting. What should I do to convert RAW to FAT32 ?"
"My memory card stops working in my digital camera since the camera says there is no enough space for data storage when memory card still has much free space. Then, I attach the memory card to my computer, but it says memory card is in RAW format and the capacity shows 0 byte. Why does my memory card turn to RAW? How to format raw memory card in cmd without losing data?"
"Does anybody have experience on data recovery for external hard drive RAW file system? The previous file system of external HDD was NTFS, so I want to convert the external HDD from RAW to NTFS. What I want to know is whether it will erase all data after formatting external hard drive from RAW to NTFS?"
"How to Recover Flash Drive Files when it changes to RAW and inaccessible?"
Solution for USB Memory External RAW File System Recovery
Before formatting a USB drive, memory card or external HDD from RAW to NTFS FAT32, it is important to get a solution for data recovery from the RAW drive. iCare Data Recovery Pro is read-only data recovery software, which provides a secure solution for RAW file system data recovery without damaging the USB memory external or modifying any original data. You can follow the instructions to recover lost files from RAW USB memory external now:

Step1. Download iCare Data Recovery. Run a scan mode.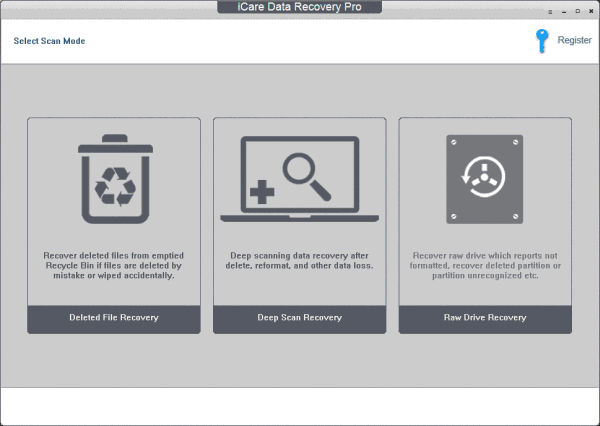 Step2. Select the RAW drive to scan.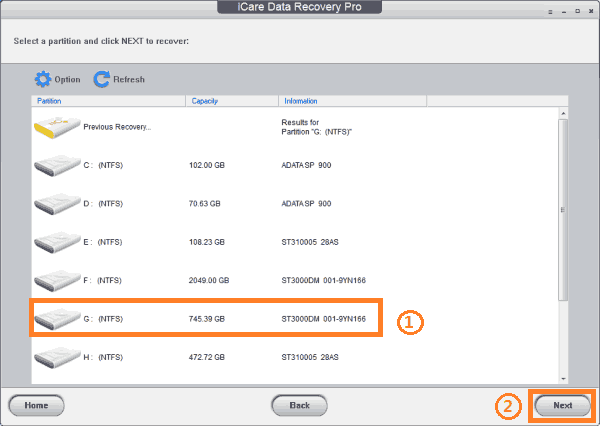 Step3. preview files and the recover the lost files.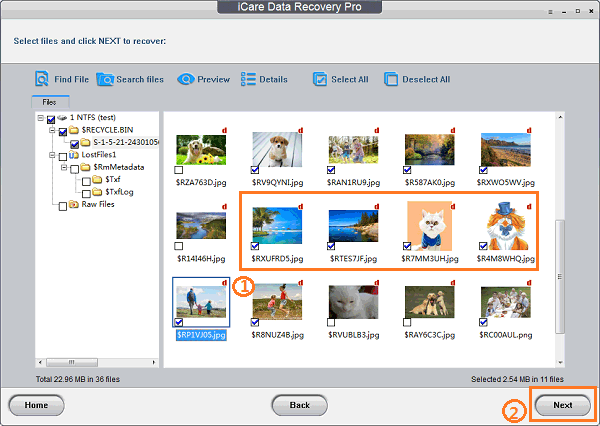 You need to store the files to another safe drive, and then format the RAW drive to make your USB drive, memory card, external HDD from RAW file system to NTFS or FAT32.
CHKDSK for RAW USB Memory External Fixing
When a USB flash drive or memory card turns to RAW file system, probably it has some error on the USB memory card. You can run CHKDSK tool for error fixing.
==>> If CHKDSK for RAW USB memory card external is not available, please go to this page - CHKDSK can't work for raw drive >>

---
Related Articles
Hot Tag: usb recovery | usb resource