Smartphone Memory Card Quick Format Recovery
"I need a data recovery program for smartphone memory card quick format recovery. I plugged my smartphone to my computer to save some files, but I mistakenly quick formatted memory card inserted in this smartphone. This memory card contains some photos and music. I just want to get back all photos from this memory card. How to recover deleted photos from memory card in android phone after quick format?"
"I was too stupid to format my memory card for smart phone. I performed a quick format on this memory card on Windows computer, and now the memory card becomes empty. I thought that all data has been deleted permanently, but my friend told me that it is possible to recover all lost files as long as I do not save new files to this memory card. Is it true? What can I do to recover data from formatted memory card?"
When you perform format on a computer, Windows system provides two choices, namely full format and quick format. Usually, it takes less time to perform quick format because it only erases all data from the formatted devices and prepares the space as empty. If you perform full format, it will takes longer time because full format will check if there is bad sector on the formatted device. When you quick format a smartphone memory card on computer, it only erases data from the memory card but does not delete the true data. In other words, you still have chance to unformat memory card and recover files from formatted memory card.
Smartphone Memory Card Quick Format Recovery
Although quick format does not erase true data permanently from smartphone memory card, you need to rely on professional format recovery software to recover all lost files. iCare Data Recovery Pro is a format recovery program, with which you are able to undo format memory card for smartphone so as to recover all types of files you need. This data recovery software works on Windows platform instead of smartphone, so you need to remove the memory card out of your smartphone and connect it to a Windows computer to recover data. This software supports all types of memory card for any smartphone like Blackberry, Samsung, HTC, etc.
Steps for Mobile Phone Memory Card Recovery after Format

Preparation: Free download and install iCare Data Recovery on Windows computer. Connect the memory card to the computer and run the data recovery software.
Step1. Select "Deep Scan Recovery" mode after running the data recovery software.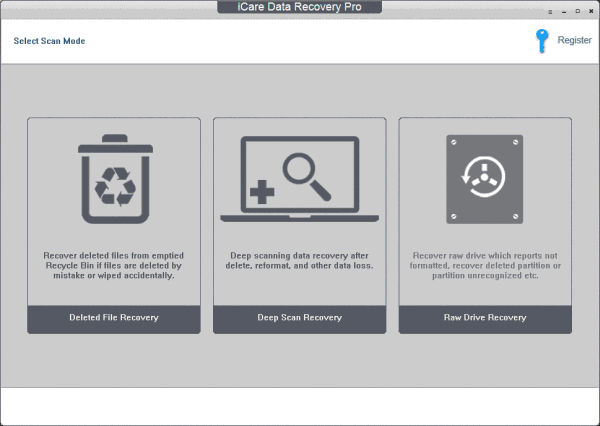 Step2. Choose the quick formatted memory card and then you only need to wait when the software is searching lost files.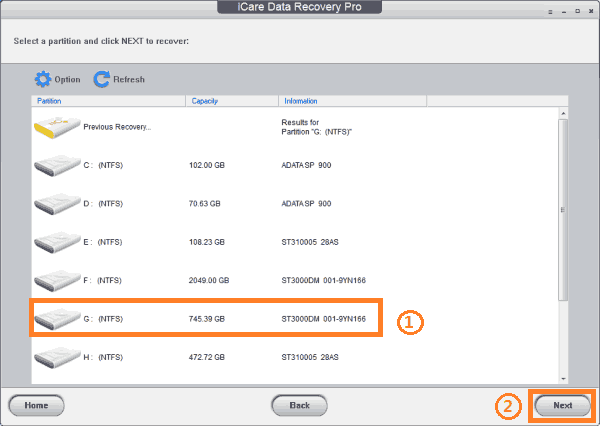 Step3. You can preview files after scanning and then save the lost files to another drive.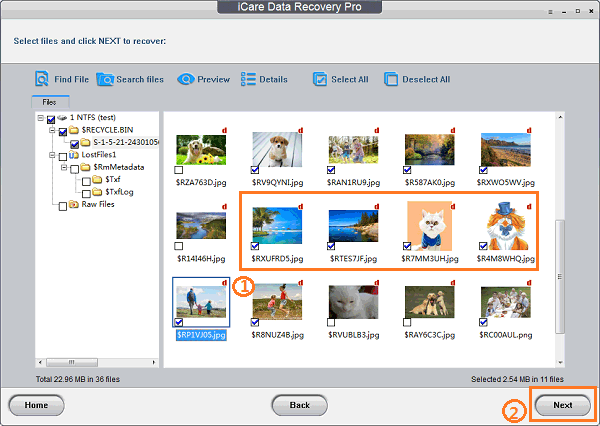 Mistakenly Quick Format Smartphone Memory Card
In most cases, we need to connect a smartphone memory card to computer in order to transfer or backup data. After connecting the memory card to computer, it is quite possible to make mistake to format it. Almost everybody has ever made a mistake to format memory card on computer or phone, and it is not a difficult task to get back lost files from formatted smartphone memory card. You only need to remember not to write new files to the formatted memory card. Then, you can use iCare Data Recovery to rescue data. The reason why we ask you not to write new files to the formatted card is that new data might make the lost files be overwritten. You cannot recover deleted files from memory card in Android if the data got overwritten.
Quick Format Phone Memory Card due to Not Formatted Error
iCare Data Recovery is also a good choice for users when memory card has not formatted error on mobile phone or computer. The reasons for memory card not formatted error might be virus infection, bad sectors and more other unknown reasons. However, whatever the reason is, you can make use of iCare Data Recovery to extract all inaccessible data from the memory card. But the problem is that many people would like to quick format memory card to fix the error because they hope that all data will come back after formatting. It is true that files are recoverable even you quick format phone memory card to fix the not formatted error, but we still advise you not to format it in order to recover all lost data.
Is It Possible for Phone Memory Card Full Format Recovery?
As you know, you can also full format (also called complete format) a mobile phone memory card on your computer. Then, is it possible for cell phone memory card data recovery after full format? Although many people say that it is not possible to recover any file after full format, we still would like to tell you that iCare Data Recovery is helpful when you need to recover data from a full formatted mobile phone memory card. This software supports all brands of mobile phone recovery including Samsung Galaxy deleted file recovery, HTC phone recovery, Blackberry phone file recovery after formatting.

---
Related Articles