Seagate External HFS+ Hard Drive Says RAW File System
"I need help for data recovery because my Seagate external HFS+ hard drive says RAW file system and does not allow me to access any data. On the one hand, I want to fix the Seagate external hard drive RAW drive error. And on the other hand, I hope I can get back all data stored on this external hard drive. So I cannot simply format this Seagate external HDD from RAW to HFS+ because it will erase all inaccessible data. Can you tell me what I can do to convert RAW to HFS+ file system without deleting previous inaccessible data from the Seagate portable hard drive?"
Please calm down even if you are unable to open your Seagate external hard drive when it changes to RAW file system from HFS+. As long as the Seagate external HDD is not physically damaged or data is not overwritten, you are able to get back all inaccessible files. Therefore, what you should do is to prevent the Seagate external HDD from suffering any possible physical damage or data overwriting.
Data Recovery When Seagate External Hard Drive Turns from HFS+ to RAW
When you are unable to open a RAW device, you need to rely on data recovery software to extract all inaccessible files from the RAW drive. iCare Data Recovery Pro is a data recovery tool that is able to work on RAW drive data recovery. Therefore, you can use this software to recover lost data when your Seagate external hard drive changes from HFS+ file system to RAW. This data recovery software enables you to search every inaccessible file on Seagate external RAW hard drive without having any influence on the disk or previous data. iCare Data Recovery is compatible with Windows OS, so please plug the Seagate external HDD to a Windows PC and follow the steps below to perform RAW external hard drive data recovery:

Step1. Download and install iCare Data Recovery on Windows PC. Launch the software and choose a proper scan mode.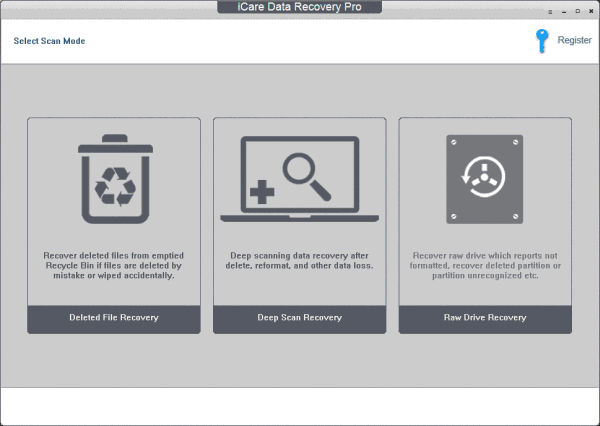 Step2. Select the RAW Seagate external hard drive as aim disk and then you only need to wait when the software is scanning to search lost files.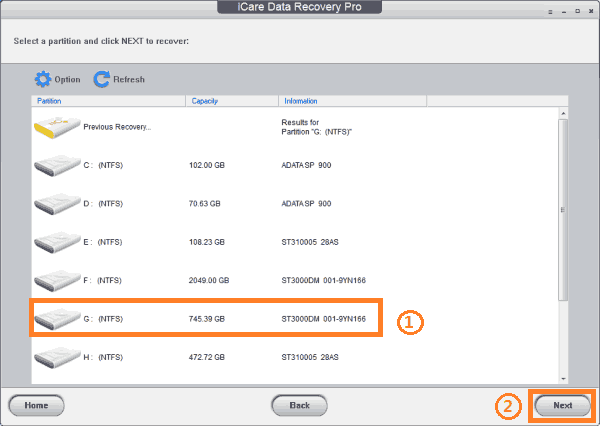 Step3. You can preview files when software shows all found files and then you can save the lost data to another drive.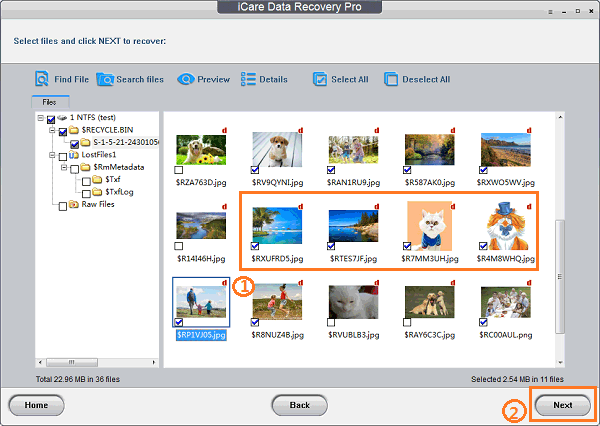 Seagate Portable HFS Plus HDD Changes to RAW Requires Formatting
Did you receive disk drive not formatted error message when a Seagate portable hard drive changes its file system from HFS plus to RAW? It is one of the most common symptoms that disk drive requires formatting when an external hard drive turns to RAW file system. You only need to ignore the error message if you have important data stored on this RAW Seagate external hard drive. Please remember not to format the Seagate external because it only helps convert RAW drive to HFS plus file system, but it does not help recover all inaccessible data. There is only solution for data recovery when an HFS plus external hard drive converts to RAW, namely using data recovery software.
Seagate Portable HDD HFS+ File System vs. RAW File System
Usually, a Seagate portable hard drive will be formatted into HFS+ file system in order to use it on Mac OS. In other words, HFS+ file system is type of format which is usually used on Mac OS. When you plug a Seagate portable HDD which has HFS+ file system to Mac OS, system can recognize the portable HDD as a removable disk and allows you to read or write data on this disk drive. On the contrary, if a Seagate portable hard drive has RAW file system, Mac OS will not recognize it as a removable disk and you will be unable to read or write any data. When an external HDD becomes RAW format, system usually says it has 0 byte space.
Why Does Seagate HFS+ HDD Says RAW & How to Avoid It?
One of the most possible reasons that result in Seagate HFS plus external hard drive RAW format is that you remove the external HDD from your computer all of a sudden when you are writing or transferring data on this disk. When you unsafely unplug a removable disk from computer in data transferring process, it may cause file system corruption and lead the RAW drive error. Some other possible causes for external HDD RAW error are virus infection, bad sectors and more.
In order to avoid Seagate portable HDD turns to RAW from HFS plus file system, you had better always click "Safely Remove Hardware" option when you want to disconnect the external HDD to your computer. Besides, please always use your Seagate external hard drive in a safe environment, especially you should use it carefully to prevent it from being attacked by virus or Trojan.

---
Related Articles