Seagate External HDD RAW File System
A common and headachy problem with a Seagate external is that the Seagate external HDD shows RAW file system and does not allow you to read or write any data. The most heartbreaking experience is the sudden and unexpected disappearance of your Seagate external HDD and when you plug it to your computer again system reports RAW format error on the Seagate external. It is a frustrating feeling when you think that all important data might be lost forever since your Seagate external HDD turns to RAW file system, but things are always better than what you think.
Data Recovery When Seagate External HDD Is RAW File System
Although you are not able to open your Seagate external HDD which shows RAW file system, you can rely on professional data recovery tool to extract files without accessing the RAW drive. iCare Data Recovery Pro is a data recovery utility for RAW drive data recovery, with which you can restore all inaccessible data from Seagate external HDD. This data recovery software can work on Windows OS, so you can plug your Seagate external HDD to a Windows PC and follow the steps below to restore inaccessible data:

Step1. Download and install iCare Data Recovery on the Windows computer. Run the software and choose a proper scan mode.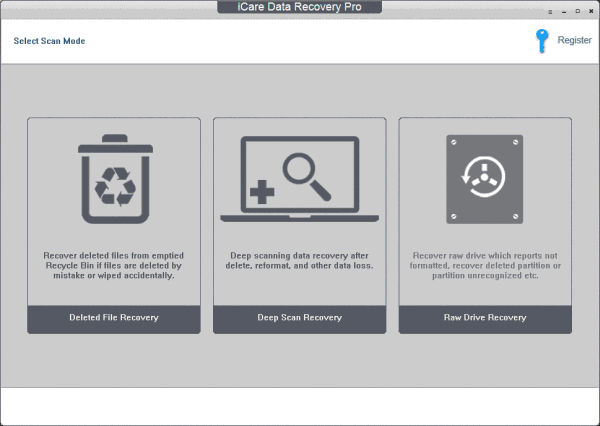 Step2. Select the RAW Seagate external HDD and wait the software to scan it.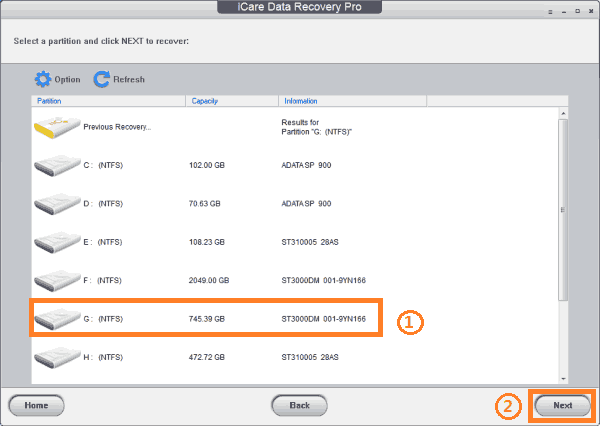 Step3. Preview files after scanning and then save the lost data to another drive.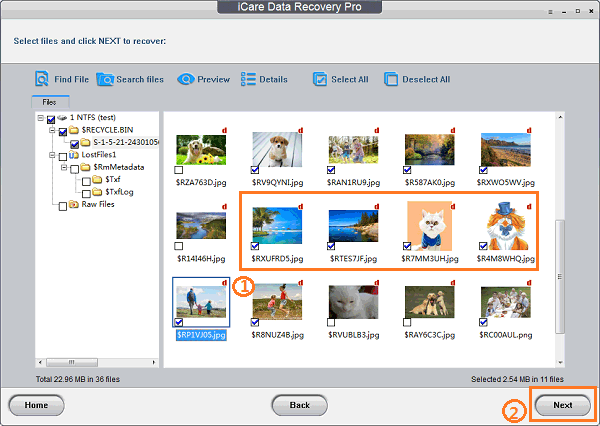 Convert Seagate External USB Hard Drive RAW to NTFS
Since all data has been recovered from the RAW Seagate external USB hard drive, you can close all Windows and programs that are using the USB hard drive and then format it from RAW to NTFS.
FAQs about Seagate External HDD RAW Format
"My Seagate external hard drive shows RAW format and asks to be formatted when I plug it to my computer. Can anybody tell me the solution for data recovery from a RAW Seagate external HDD?"
"I cannot open my Seagate external HDD because Windows XP says the disk drive is not formatted do you want to format it now. If I format the Seagate external HDD, I will lose all data. However, how can I access the RAW Seagate external HDD without formatting?"
"Today, I connect my 500GB Seagate portable HDD to my commuter in order to transfer some data, but system cannot recognize my Seagate portable HDD normally. Instead, my Seagate portable HDD shows RAW drive on my computer. Double clicking the RAW drive, it says disk drive needs to be formatted. Can you tell me how to recover data when an external hard drive is in RAW format and requires formatting?"
The Bottom Line for Seagate Portable HDD Recovery That Has RAW File System
Please stop writing any data when the Seagate external HDD is in RAW file system. If you need to convert the Seagate external hard drive from RAW to NTFS, you can format the Seagate external after data recovery. iCare Data Recovery enables you to restore files off RAW Seagate external hard drive without causing any influence to the Seagate external hard drive.

---
Related Articles