Seagate External Hard Drive RAW Format Asking to Reformat
Are you wondering why your Seagate external hard drive turns to RAW format and ask to reformat while it still worked fine several days ago? Sometimes, a simple mistake might lead your Seagate external HDD to show RAW file system and wants to be formatted. For example,
You might unplug your Seagate external hard drive to computer during data transferring
You disconnect your Seagate external HDD to PC unsafely
Your PC switches off suddenly when you transferring or writing data on Seagate external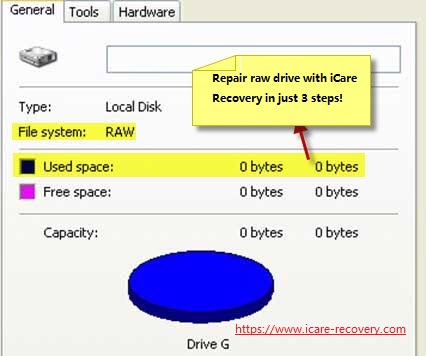 DISK file sytem raw 0 bytes
All those improper operation might result in Seagate external hard drive RAW error and lead important data to be lost. If you do not want to lose any data, you need to employ a data recovery program so as to extract all files from the external hard drive whose file system is RAW.
Video - usb disk raw file system recovery without data loss

Also read: how to repair raw disk
Data Recovery When Seagate External Hard Drive Has RAW Format Asking to Reformat
Among various data recovery programs for RAW drive data recovery, iCare Data Recovery Pro is a good choice because it is easy to use, safe, reliable and efficient. This data recovery software helps restore any file from your Seagate external hard drive when it reports RAW file system and needs to be formatted. You can follow the steps below for RAW Seagate external hard drive deleted file recovery:

Step1. Download and install iCare Data Recovery on Windows PC. Run the software and choose a proper scan mode.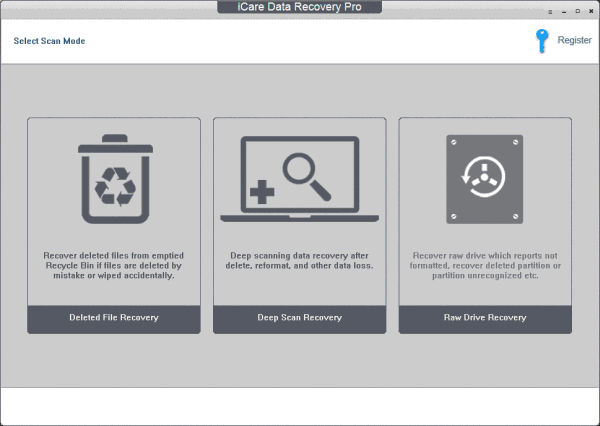 Step2. Select the RAW Seagate external hard drive and wait patiently during scanning.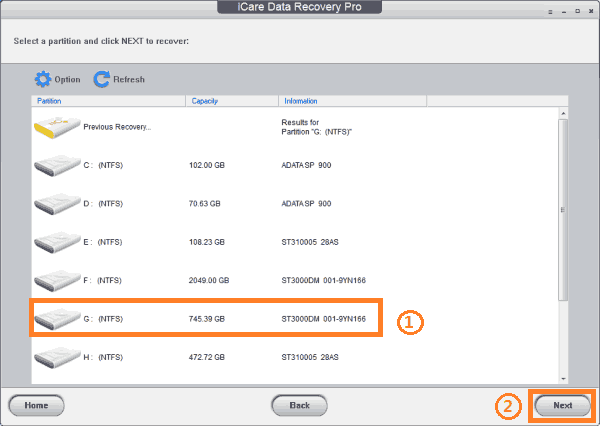 Step3. When scanning is over, you can preview files and save the needed data to another drive.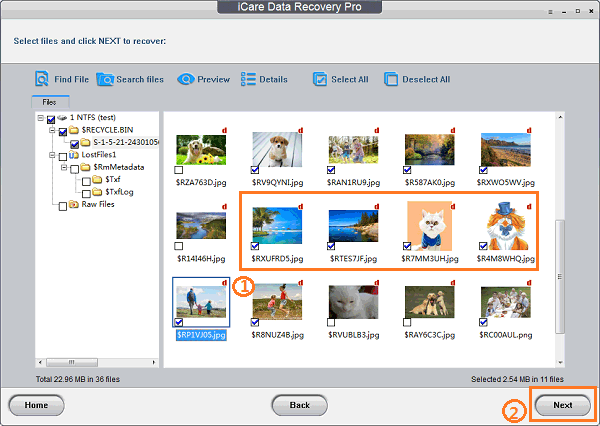 Cases about Seagate External HDD RAW Error Requires Formatting
Here are some related cases about Seagate external HDD RAW format error. For all those cases below, you can free download iCare Data Recovery for data recovery:
"I need help for my Seagate external hard drive data recovery which says RAW file system and needs to be reformatted. Can anybody tell me the detailed solution?"
"I want to open my Seagate portable hard drive to copy some data, but the portable HDD shows RAW file system and disables me to access it. When clicking yes to format it, Windows says it was unable to complete the format. Is there any solution to open the RAW disk and copy data?"
"What should I do if I want to read videos on a Seagate removable hard drive which wants to be formatted and converts to RAW file system? Can I convert raw to ntfs on external hdd Seagate?"
"My 160GB Seagate external HDD shows 0 byte space and reports RAW drive error. I want to format the RAW drive to convert it to NTFS, but I still need to get back all previous inaccessible data."
The Bottom Line
When you meet the problem that Seagate external hard drive says RAW format asking to reformat, as long as the external is not physically damaged, you can download iCare Data Recovery to restore all inaccessible data.
---
Hot Articles
Related Articles