SD Card Shows Damaged and Try Formatting on Samsung Smart Phone
32GB Samsung SD Card Shows Damaged and Needs Formatting on Android Phone
"Hello! Is there anyway to help rescue lost files and photos from Samsung Galaxy android phone SD card? Here is my story: my 32GB Samsung SD card shows damaged and try formatting it on my Samsung cell phone while trying to view my stored vacation photos. And when I try to format this card, it gives a blank SD card error message. And then, After inserting this Samsung SD memory card to my PC with a card reader, it is smoothly detected as a removable drive, but, no photo and file folder displayed there. The performed CHKDSK scanning process also could not be completed there. Is it really necessary to format this Samsung phone memory card before any use? But, I don't want to format it at all since many of my cherished photos and important documents are there. What can I do now to recover data from this damaged and not formatted android phone SD card? Any help and suggestion could be highly appreciated here. Thanks!"
Hello, friends! If you have not formatted this 32GB SD card yet, also do not perform any formatting process there before you recover files back successfully. Honestly, in your case, since this Samsung phone memory card is still detectable on your PC, it may not be physically damaged. In other words, it is still recoverable. So, do not rush to format or rewrite it to cause permanent cell phone data loss troubles and check whether Samsung phone photo recovery software helps take your lost images, documents and files back.
Your Samsung SD Card Is Not Corrupted Completely
Even though your Samsung phone reports that your used memory card is damaged and needs to be formatted before use, this Samsung SD card is still able to be recognized on your computer and could be opened as usual. In this aspect, your 32 GB SD memory card may be not completely corrupted. In other words, you do get chances to fix your phone memory card problems and also have high possibilities to rescue your left phone information there. Hence, do not feel depressing and check what you can do now to fix everything.
How to Retrieve Photos and Files from Blank Phone Memory Card on Your Computer
In your case, the good news is that your phone SD card is not completely failed and could be retrieved. But, the bad news is that you are not allowed to use anything inside this phone memory card before any format since it is blank on your computer. However, also do not panic. Since this phone card is not corrupted yet, you still can try to start cell phone SD card file recovery utilities to recover your Samsung phone data from this blank SD card before any format. 
Data recovery software download and here are simple steps for you to recover phone card files with data recovery software:

Step1. Download and install SD card recovery program on your computer hard drive partitions, not this inserted 32GB card.
Step2. Run this data recovery software and select a data recovery mode or file type while you are asked to on its main screen.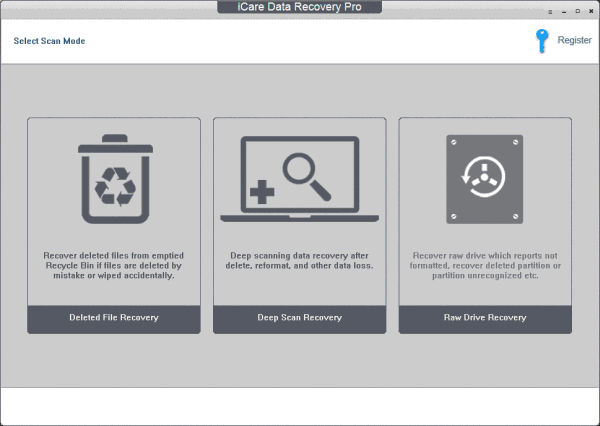 Step3. Scan this damaged Samsung SD card and preview the scanned files to see whether it is workable.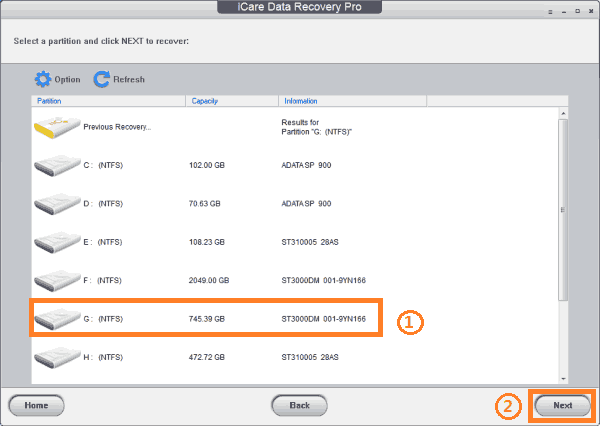 Step4. Highlight a different storage device to store all retrieved information in case of data recovery failures.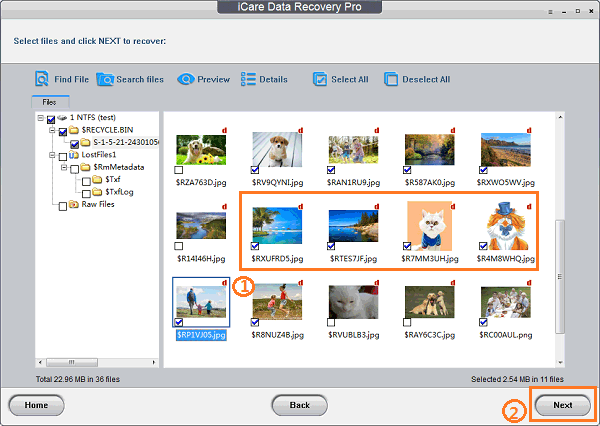 Notes:
iCare Data Recovery is a Samsung recovery tool, which eables you to restore all types of file even when SD card is damaged and try to format, but you should pay attention to following points:
*Formatted SD card files are also able to be retrieved with such data recovery software. So, no matter whether you formatted your 32GB card yet, choose a proper data recovery tool according to your needs.
*Save your recovered Samsung phone photos and files on external hard drives or flash drives at last to avoid worse data loss troubles.
What to Do When Android Phone Asks to Format Memory Card?
In daily use, many Android mobile phone users have ever encountered the related phone asking to format memory card problems due to many causes. However, no matter why your Samsung phone needs formatting, you can often try several steps to remove such not formatted error problems.
Firstly, shut down your android phone, reconnect your phone SD card or Micro SD card and reboot this cell phone to see whether the same memory card unformatted error comes to you again. This steps helps remove some temporary mobile phone problems.
And then, secondly, if the phone still requires formatting, power off this mobile phone and plunge the phone card to a computer with card reader or adaptor to check whether your phone memory card is damaged somehow. No matter whether it is seriously damaged, use data recovery software to get lost card data back at first. This step helps check whether your phone card has some unexpected problems.
And at last, if this phone card even cannot be fixed on your computer, any formatting process also could not be completed there or the likes, your phone card must be seriously corrupted, ask experts for help, if you still get hopes to rescue your phone data.
Windows Failed to Format Damaged SD Memory Card for Samsung
Windows reports it was unable to complete the format on SD memory card when you format it for Samsung mobile phone? In this situation, you should check if the SD card is in used by another program or window.
==>> For more reasons that lead an SD card cannot be foramtted and solution for fixing the error, please go to this page - SD memory card is unable to be formatted>>

If a Blackberry phone says SD card inserted in it is damaged, you can also use this data recovery software to recover deleted files from Blackberry for free by connecting it to a Windows computer.
---
Related Articles
Hot Articles