SD Card Requires Formatting in HTC Phone
Last updated on 24/04/2018
"My SD card requires formatting in HTC phone and becomes not accessible. Then, I remove the SD card out of the phone and connect it to my computer, but my computer running Windows OS recognizes the SD card as a RAW disk. When I click the SD card to open it, Windows system pops up a message saying SD card needs to be formatted. I want to know why my SD card says not formatted in my HTC phone and computer. Is there any way to change RAW drive to FAT32 for my SD card and fix the SD card not formatted error? Or is there any software to recover raw partition?"
SD card is able to be used in HTC mobile phone for data storage, but it will stop working normally when the SD card turns to RAW file system in which situation SD card will ask to be formatted in the HTC phone. Usually, today's smartphone has the ability to format memory card inserted in it, so you can merely format SD card in your HTC mobile phone when receiving the not formatted error alert. However, before formatting the corrupted SD card, you should know one point that formatting will erase all data inside the card. In other words, it is recommended you not to format SD card if you have important data on this not formatted SD card for HTC mobile phone.
Data Recovery When SD Card Needs to Format in HTC Phone
In order to get back lost files from inaccessible SD card when it asks to be formatted in HTC mobile phone, you can free download iCare Data Recovery Pro which is a read-only data recovery program for RAW drives. This data recovery enables you to deep scan the RAW SD card without hurting the card or modifying any original data. By using this data recovery software, you can restore any type of data from any SD card for HTC mobile phone. Now, you can follow the steps below to recover deleted photos from cellphone sd card when it wants to be formatted in HTC mobile:

Step1. Download and install iCare Data Recovery on computer. Run the software and choose a proper scan mode.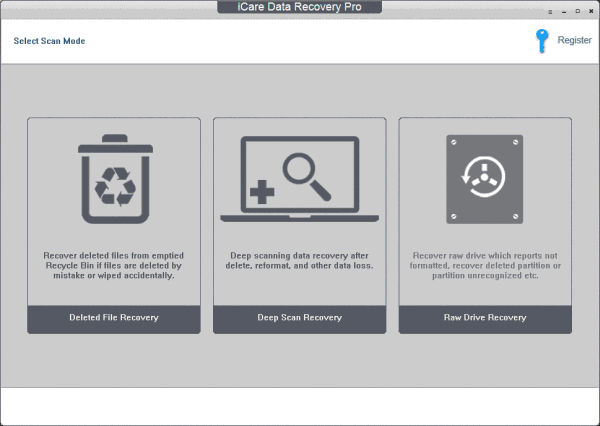 Step2. Select the SD card and wait the software to scan it.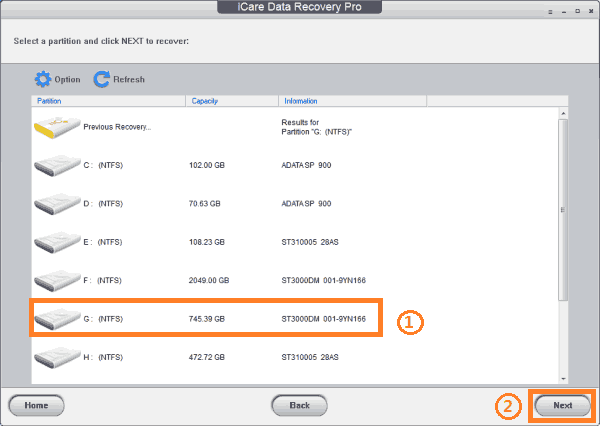 Step3. You can preview the files after scanning and then save the lost data to another storage media.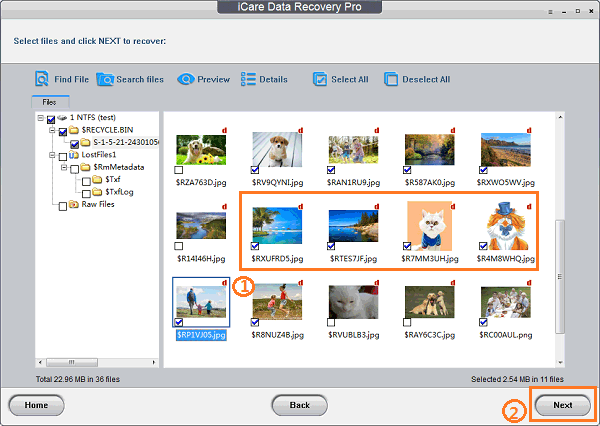 When SD card requires formatting in HTC phone, iCare Data Recovery helps recover all files, but this software cannot help fix the not formatted error. So you still need to perform format on SD card after data recovery to convert it from RAW to FAT32 in order to fix the error.
==>> Have you encountered any problem and failed to format an SD memory card that shows not formatted error? Please refer to this article - Windows failed to format SD memory card>>

An SD card may show the same error message on other mobile phone, in which you can also use iCare Data Recovery to resolve data loss problem. For instance,
Recover deleted files on a Blackberry micro SD card when it asks to format
Restore data off Samsung phone SD card that needs to be formatted
Retrieve photos videos from LG mobile phone microSD card which wants to reformat
---
Related Articles
Hot Articles