SD Card Not Formatted RAW Error in Kodak Camera
Last updated on 06/02/2018
"Can I fix SD card not formatted RAW error for Kodak camera? I have a 4GB SD card but it becomes not accessible in my Kodak digital camera since it says SD card is not formatted and turns to RAW file system. I need to fix the corrupted sd card because I have some precious photos and videos on this SD card."
"Please tell me the solution for data recovery from SD card because it needs to be formatted. I have used this SD card in my Kodak camera for a long time, but today the SD card is in RAW format and requires formatting. If anybody knows the solution for a corrupted SD card recovery, please show me."
A memory card like SD is needed if you want to use your digital camera to take pictures; otherwise, there is no place to store the pictures. Kodak digital camera is an American brand which is compatible with different brands of SD card. However, there is nothing more serious when an SD card says RAW format asking to format when you attempt to view or move all precious photos. But the good thing is that you are able to get back all previous inaccessible photos or other types of data by relying on a data recovery tool.
Data Recovery When SD Card Is Not Formatted RAW Error in Kodak Camera
It is true that you can extract all files off the inaccessible SD card without formatting it from RAW to FAT32. What you need to do is to plug the SD card to a Windows PC and then free download iCare Data Recovery Pro . It is a read-only data recovery program, so it helps deep scan SD card without having any influence on the RAW SD card. Now, follow the guide below for inaccessible SD card recovery when it has not formatted and changes to RAW format:

Step1. Download and install iCare Data Recovery on computer. Launch the software and choose a proper scan mode.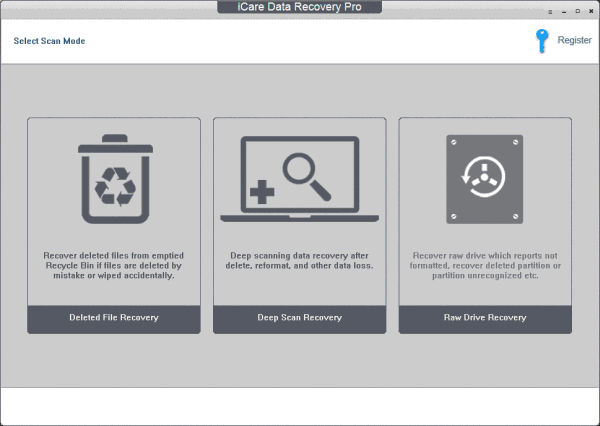 Step2. Select the RAW SD card as aim disk and wait the software to scan it for lost data.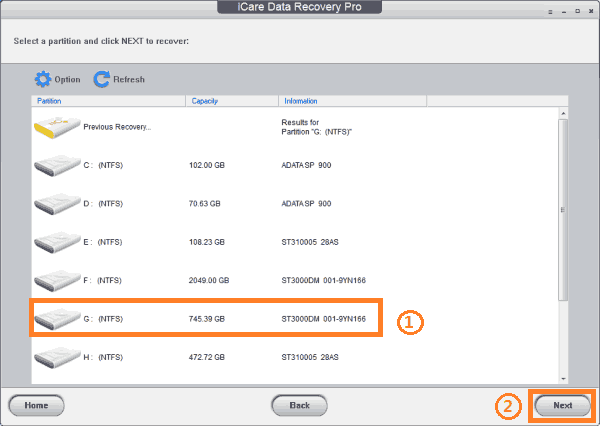 Step3. Preview the lost data after scanning and then save the lost files to another drive.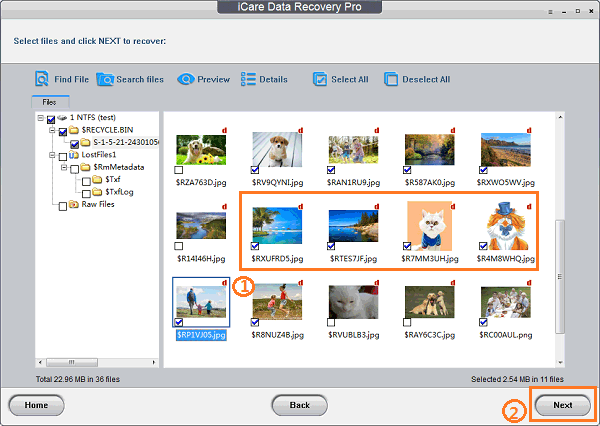 You may still doubt why SD card has not formatted error and shows RAW format error in Kodak camera. In fact, the problem can be caused by various reasons. As long as the SD card is still recognized, you can try to format it to change RAW to FAT32 so as to fix the not formatted error.
Windows Failed to Format SD Card for Kodak Camera to Fix RAW Error
Kodak digital camera does not only support SD memory card, but also supports some other type of memory card like CF. Therefore, you can replace the SD card with another proper memory card if possilbe when SD card cannot be formatted.
==>> If you insist on formatting the SD card to make it usable for Kodak camera, please visit this page - Windows cannot format SD memory card>>

---
Related Articles
Hot Articles