SD Card Is Not Recognized
Last updated on 17/01/2017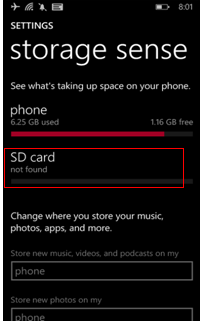 iCare Data Recovery Pro - Solution for data recovery from SD card that is not found by any device.
An SD card is usually used in digital camera, mobile phone or other devices. When an SD card is not recognized, you may find:
Digital camera or mobile phone says "please insert correct SD card" when you want to access or write data to the SD card inserted in your camera or phone
Windows OS pops up message saying "There is no disk in the drive. Please insert a disk into drive" or SD card does not show up as a removable disk when you connect it to your computer
iCare Data Recovery Pro helps recover data even when the SD card is not detected by digital camera, mobile phone or your computer.

Free download software for sd card recovery
This page will introduce how to fix SD card not recognized problem with data back. Here is a related case about SD card not recognized problem:
"My SD card which contains thousands of pictures stops working normally because it cannot be recognized by my Samsung mobile phone. When I want to view pictures stored on the SD card, phone says there is no valid media. Computer is unable to detect the SD card either when I connect my Samsung Android phone via a USB cable. The SD card won't show up in my computer. Can anybody tell me how to recover files from corrupted SD card?"

>>Quick Solution for Unrecognized SD Card Recovery
Download iCare Data Recovery Pro to rescue data from any kind of SD card which cannot recognize by digital camera, mobile phone, computer and other devices.
Recover Files from Unrecognized SD Card
When an SD card is not recognized by PC, you still have chance to recover pictures from unreadable SD card by using iCare Data Recovery Pro. It recovers files from all types of SD card and other storage media when it is not accessible due to unrecognized format. This data recovery software can work on Windows operating system to recover data from SD card of SanDisk, Transcend, Lexar, Kingston, Samsung, Lexar, Toshiba, Sony and more. By using iCare Data Recovery software, you can retrieve images, videos, music, documents and almost all types of files stored on your SD card.
Video Tutorial: how to use iCare Data Recovery for file rescue
Steps to Recover Files from Undetectable SD Card

Step1. Attach SD card to Windows and launch the software to select a recovery option.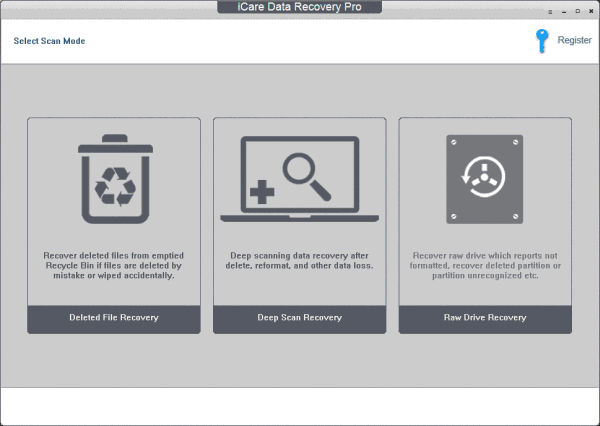 Step2.  Choose the SD card as aim disk and wait the software to scan.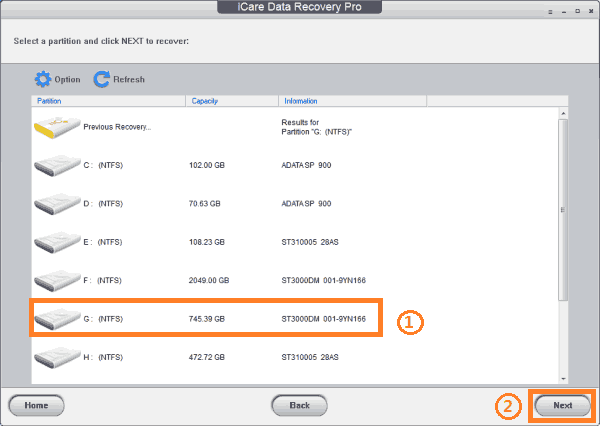 Step3. You can preview the found photos after scanning. Then, you can choose all files you need and recover them.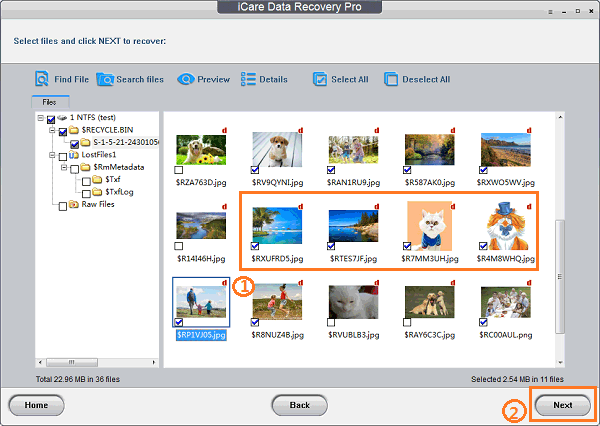 Why Can You Recover SD Card Which Is Unrecognized?
As mentioned above, you can run file recovery software to restore files from an unreadable SD card even when it is not recognized by Android phone, digital camera or PC? Are you wondering why it is possible to recover deleted files from SD card with free software even when it is not recognized? Well, many people do not know what to do when an SD card becomes unrecognizable. They often think that the SD card is corrupted or damaged. As a matter of fact, although phone or PC cannot detect the SD card normally, the files still remain intact on the card. Probably, the file system of the SD card is corrupted due to virus infection or other reasons, so the card is unreadable. Therefore, iCare Data Recovery is a good solution for inaccessible SD card deleted files recovery before adding new data to the card.
SD card is unreadable and says unrecognized format error? In this situation, the first thing you can do is to restore files from the card. Then, try format the SD card to fix the error. Usually, you can connect the SD card to your computer and format it. If the SD card is not showing up in Windows Explorer, you can open Disk Management to see if it can be detected there. When you format an SD card, an alert message probably says Windows was unable to complete the format. In this situation, you can run Windows built-in Error-checking tool to fix bad sectors on the card.
Now, free download iCare Data Recovery to perform data recovery from unrecognized SD card and then fix the error after recovering everything you need.
How to Read SD Card That Cannot Work?
When an SD card stops working, it does not always mean that there is something wrong with the SD card. Probably, it is your phone, camera or SD card reader, PC USB ports, etc that lead the SD card to be unreadable. To fix the problem, the first thing is to know what caused the issue. If it is really SD card problems that cause it to unworkable, you can try following methods:
1. Go to Disk Management on PC to see how SD card shows
2. Check for updates on Windows to update the drivers to ensure it can be compatible with SD card
3. Scan and repair virus or spyware on the corrupted SD card

Recommend: Fix SD card not recognized>>
SD Card Not Detected in Android / Laptop / Computer
SD card is not found in your Android phone when you are sure you have inserted it to the phone properly?
When SD memory card cannot be recognized by phone, please do following things:
Firstly, remove the SD card out of the phone and insert it to another phone. Doing it is to check whether it is SD card or phone that causes the SD card to be unreadable. If there is no another mobile at hand, you can attach the SD card to your laptop / desktop to have a check. It is sure that SD card is corrupted if it cannot be detected by cellphone and computer.
SD Card Not Showing up Windows 10/8/7/Vista/XP
Sometimes, when SD card is not showing up on a computer, you can connect it to another pc that runs a different Windows PC. SD card would fail to be recognized by Windows sometimes, because you have not installed a proper driver that can read your SD card.
Micro SD Card Is Not Reading
Micro SD card is a type of SD card, but it has smaller size. A micro SD card and SD card have the same function for data storage and transferring. The only difference is micro SD card is only able to be inserted in a cellphone or attach to computer via proper card adapter. However, an SD card can be compatible with more devices including phone, camera, PDAs and computer, etc.

Recommend: Microsd card cannot be detected>>

---
Related Articles
Other Articles
Hot Articles