SD Card Has 0 byte Space and Reports RAW
"My SD card had 0 byte space and reported RAW drive error when I inserted it to my camera. I also tried to insert this SD card to another camera, but it still reported the same error. I need help to recover all my pictures from this corrupted SD card that has RAW format error."
"Does anybody know why an SD card changes to RAW file system and only shows 0 byte space? I meet the problem on my 16GB SD card for my Android phone, but I have no idea to fix the error. I have videos, music and images stored on this SD card. If possible, I hope that I can get back all my images. Can somebody share any solution?"
"I encounter a problem with my SD card because it only has 0 byte space. It seems all previous data was lost permanently. Meanwhile, the file system of this SD card turns to RAW. I want to know the reason why my SD card reports the error message? Can I restore deleted photos from SD card that shows RAW 0 byte?"
An SD card usually has FAT32 file system, which can work in a digital camera, mobile phone, computer and more other electronic devices. However, when an SD card reports RAW file system and has 0 byte space, it will stop working in all devices. In this situation, you cannot read or write any data on the SD card. This article will tell you how to recover data when an SD card shows 0 byte space and has RAW file system.
Data Recovery When SD Card Has 0 byte RAW File System
You can use iCare Data Recovery Pro to restore lost data off an SD card which reports RAW drive error and changes to 0 byte space. This software is able to recover images, videos, music, etc off different brands of SD card such as SanDisk, Transcend, Kingston, Samsung, Sony, PNY, Lexar and more. Now, you can refer to the guide below to recover data from RAW SD card within about 3 steps:

Step1. Download and install iCare Data Recovery on computer. Run the software and then you can select a proper scan mode for RAW SD card data recovery.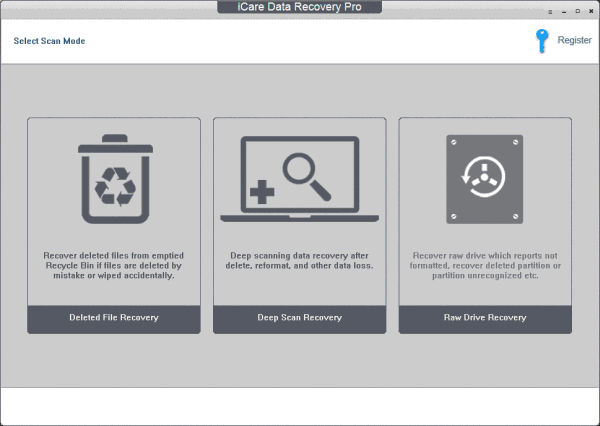 Step2. Select the RAW SD card and then wait the software to scan it to search lost files.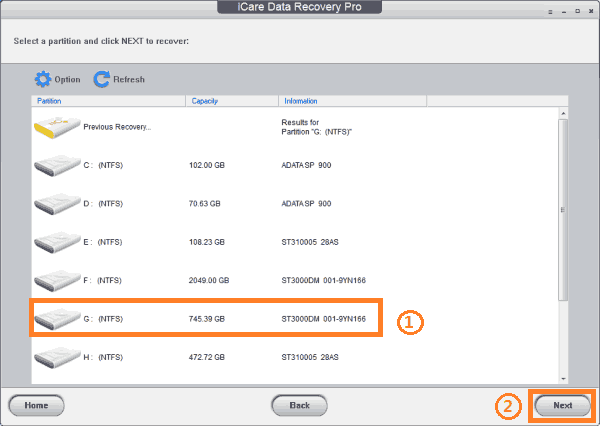 Step3. You can preview the found files after scanning. Then, you can select all lost files and save them to another drive.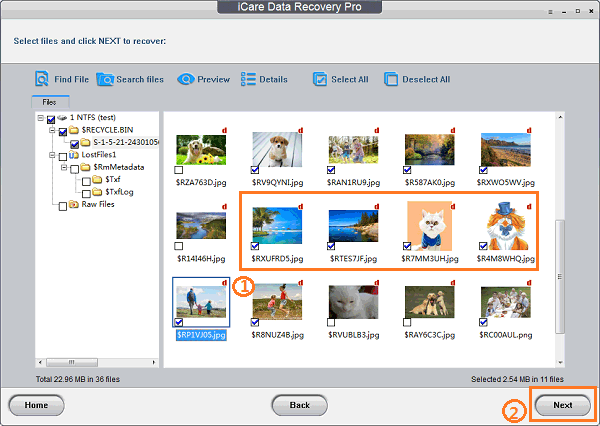 SD Card 0 Bytes Repair
How to repair SD card showing no media with 0 byte space? The solution can be easy or difficult. Say it easy since only one operation might be helpful for SD memory card 0 bytes repair. Say it difficult because you will never know what will happen next before the problem gets resolved completely. To fix a RAW SD memory card which has 0 byte memory, please follow the procedure below:
1. Make sure you have restored all vital files on the RAW SD card (The solution for RAW SD card recovery has been introduced above)
2. Reformat SD memory card from RAW to proper file system
What file system you should format a RAW SD card to in order to fix RAW error? It depends on the types and capacity of the SD memory card. Although your SD card shows 0 byte now, you must know how much storage capacity it has before it converted to RAW.
A standard SD card from 8MB to 2GB is usually formatted to FAT12 or FAT16 file system
An SDHC from 2GB to 32GB is formatted to FAT32 file system
An SDXC from 32GB to 2TB is formatted to exFAT file system
Only formatting the SD card to proper file system can make it usable again for data storage.
RAW SD Card 0 Byte Android
All kinds of SD card can be used in Android mobile phone as an external storage. Repair a RAW SD card for mobile phone, you can reformat it in the phone storage or connect it to a computer.

---
Related Articles
Hot Articles