SATA Hard Drive for Mac HFS+ File Recovery
SATA (Serial Advanced Technology Attachment) hard drive is a type of hard disk drive which connects to computer motherboards with SATA cable instead of ribbon-like cable for IDE hard drive. SATA hard drive has some new advantages compared with older IDE hard drive, but you still need to be careful because it is not 100% safe to store all data on a SATA hard drive. You might meet different kinds of problems which result in unexpected data. SATA hard drive is widely used in Windows PC, but you can also install Mac operating system on a SATA hard drive. Probably, you might mistakenly delete some files from a SATA hard drive HFS+ disk, or you may accidentally format SATA HFS+ hard drive and delete all data, or SATA hard disk partition might becomes unreadable and reports some error message like not formatted error, RAW drive error, etc. Today, this article will introduce how to recover lost data from SATA HFS+ hard drive for Mac.
SATA HFS+ Hard Drive Data Recovery
Although SATA hard drive has better performance than IDE hard drive, you still need to rely on data recovery software in order to recover lost files from a SATA hard drive. iCare Data Recovery Pro supports to restore data from SATA hard drive which has HFS+ file system for Mac. This data recovery software is a Windows-based data recovery tool, so you should perform SATA HFS+ hard drive data recovery by plugging it to a Windows computer. This software provides read-only solution for data recovery on SATA HFS+ hard drive without damaging the disk drive or causing further data loss.
Steps to Recover Data from SATA Hard Drive HFS+ Disk for Mac
Preparation: Free download and install iCare Data Recovery on Windows computer. Plug the SATA HFS+ hard drive to this computer. Then, you can launch the software and follow the guide below to recover SATA HFS+ hard drive files:

Step1. Select a proper scan mode after entering the main interface of this software.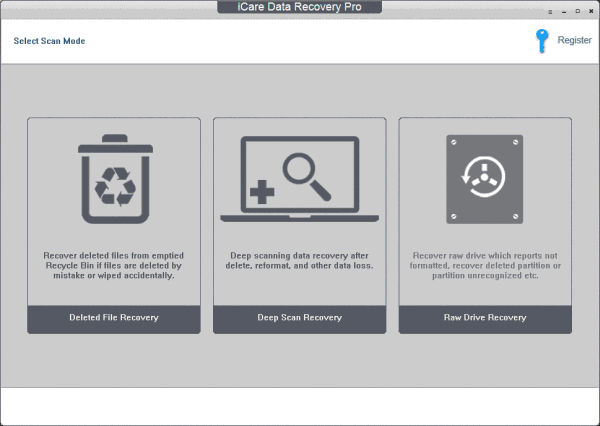 Step2. Choose the SATA hard drive which contains lost data and then wait the software to scan it to search lost files.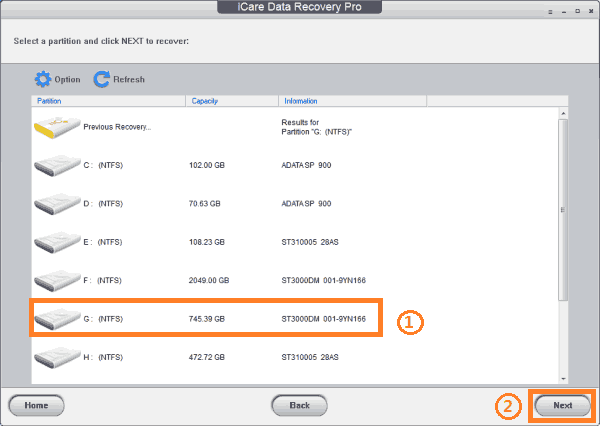 Step3. Preview files when scanning is completed and then save the lost files to another drive.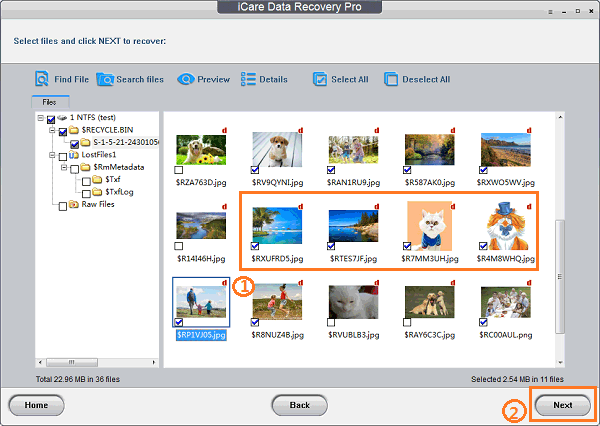 SATA HDD HFS+ Disk Recovery after Deleting
iCare Data Recovery allows you to recover deleted files from HFS+ disk, but you need to plug the SATA hard drive to a Windows PC. Usually, you are able to rescue files when they got deleted in following situations:
Delete pictures, videos, music, etc off HFS+ disk by accident on Mac OS
Mistakenly delete all data from HFS+ disk on Mac computer
Deleting files from HFS+ disk on purpose because you consider the files as unimportant data
More other situations that you delete data from HFS+ disk
After deleting any file from SATA HFS+ disk, you should stop writing new data to the disk in order to avoid overwriting the deleted data. iCare Data Recovery only helps recover data before it is overwritten. A good feature of this data recovery software is that it allows you to preview found files at first before recovering them.
SATA HFS+ Hard Drive for Mac Is Not Recognized
SATA hard drive is not recognized on Mac OS when you boot your computer? It is a headachy situation that a HDD is no longer recognized on any device because it seems like that you have no way to access it. However, if you can use iCare Data Recovery, you will find it no a problem to access files from an unreadable HFS+ hard drive. You just need to plug the SATA HFS+ disk to a Windows PC and then run the data recovery software. This software will detect all storage media on your PC and then perform a deep scan for searching those inaccessible files. Sometimes, it may take a little longer time to search lost data on an unrecognizable HFS+ disk, you only need to wait patiently in the process.
Similar Problem on SATA HFS+ HDD:
SATA hard drive is recognized, but it changes file system from HFS+ to RAW
SATA hard drive partition is detected by computer, but system asks to format disk drive before you can use it
Why Can You Recover Data from SATA HFS+ Disk?
You are able to recover all kinds of data from HFS+ disk when facing various kinds of data loss problems by using iCare Data Recovery. Why? No matter how files get lost, the true data always remain intact on the disk before you write new data to overwrite it. Therefore, iCare Data Recovery allows you to deep scan the HFS+ disk to search those lost files as long as they are not overwritten by new data or the hard drive is not physically damaged.

---
Related Articles