SanDisk SDXC Card Format Recovery
Last updated on 06/02/2018
"I formatted SanDisk SDXC card by mistake on my computer. I performed a quick format on my SDXC card and lost all data. I just need to recover the deleted pictures due to formatting. Can somebody show me the way to recover deleted images after format SDXC card?"
"I accidentally formatted my 64GB SanDisk SDXC card in my digital camera on my holiday. Even worse, I still saved some pictures to the SDXC card after formatting. Now, I am quite wondering if I still have chance to get back data from formatted SDXC card for digital camera. I need to look for a format recovery program which can help unformat SDXC card and restore data."
"SanDisk SDXC card has RAW file system and it is not accessible. It prevents me from reading or writing any data on the SDXC card whether in my Android phone or computer. I do not think that the SDXC card is corrupted because it still worked fine yesterday. Is there any method to convert the SanDisk SDXC card from RAW to FAT32 without formatting?"
"I need to format my 32GB SanDisk SDXC card because it seems that the card was attacked by virus and cannot be recognized by any device. I want to format the memory card to erase all possible viruses, but I still have some important data on the card. Can I extract files from the virus-infected corrupted SDXC card first of all before formatting?"
Data Recovery after Formatting SanDisk SDXC
First step: Stop adding any new data to the SanDisk SDXC card after formatting.
Then, you can employ a data recovery tool to recover deleted files from SanDisk SDXC card after formatting. This is a data recovery tool that supports all SD card recovery.
iCare Data Recovery Pro is a read-only data recovery tool which works on all brands of memory card including SanDisk SDXC card and other memory card like SDHC, mini SD, CF and XD, etc of Samsung, Lexar, Transcend Sony, Kingston, etc. This software is able to help recover different types of files such as photos, videos, music, office files, emails, etc. Now, you can recover video files from SDXC card on Windows by following the guide below:

step1. Launch the data recovery software and choose a proper recovery option.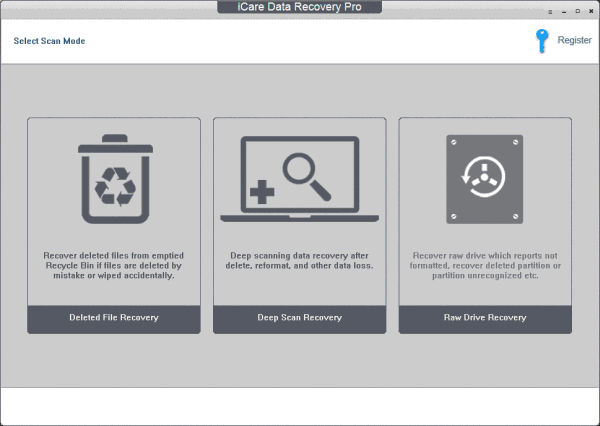 Step2. Select the SanDisk SDXC card as aim disk and wait when the software is scanning for lost data.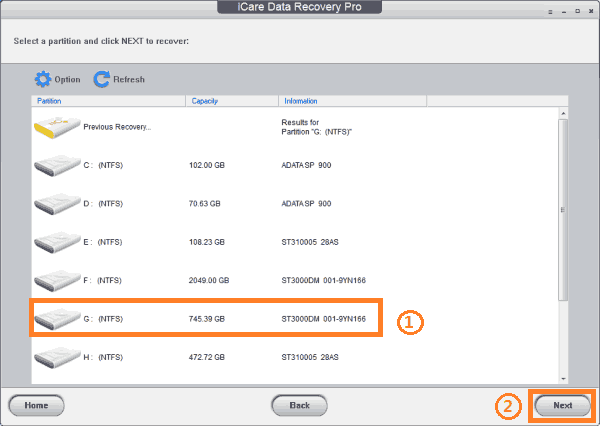 Step3. You can preview the pictures and office after scanning. Then, you can recover the data you need.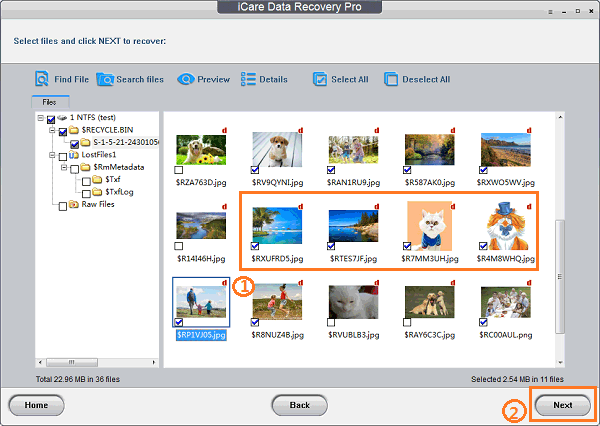 SanDisk SDXC Format Process
An SDXC is flash card that has storage capacity larger than 32GB. Its largest capacity can be 2TB. SanDisk always plays a leading role in different types of memory card developing. When you format a SanDisk SDXC, there is some points that have influence on the process and speed of formatting:
SDXC capacity: The capacity of a card can affect the process and speed of formatting. The larger an SDXC is, the more time it takes to complete the format.
SDXC storage: Here storage refers how much data you have stored to an SDXC. The more data you have saved to the card, the more time you need to spend in formatting.
SDXC quality: A good quality SDXC can be formatted much quickly. An SDXC that has bad quality might contain bad sectors, in which it will take more time to accomplish the format. If you have a SanDisk SDXC, you usually do not need to worry about its quality.
In addition to SDXC itself, the point that affects the format process is what kind of format you perform on SanDisk SDXC. It takes more time to full format a SanDisk SDXC that quick format it.

---
Related Articles
Hot Articles
Hot Tags