SanDisk Micro SD TF Card Is Unformat and ask for reformat
Last updated on 06/02/2018
"I have used my SanDisk micro SD cad for several years, but both cell phone and computer said that micro SD card is not formatted. This SanDisk microSD card was formatted properly when I bought it several years ago. I do not know why system asks me to reformat the micro SD card, but what I know is that data is recoverable from an unformatted micro SD card. So I want somebody to tell me the best data recovery tool."
"My SanDisk 4GB TF card requires formatting on my Blackberry mobile phone. It says that memory card has unsupported file system. Windows 7 system also says that micro SD card needs to be formatted when I connect the card to my computer. What should I do to recover data when SanDisk micro SD TF cad shows unformatted error and ask to reformat?"
"My SanDisk micro SD card is corrupted and cannot work in my computer. It says that micro SD card should be reformatted if I want to use the card. Without formatting the card, I cannot read even one single file. However, will I lose everything after formatting the corrupted micro SD card? Or is it possible for data recovery after format SD card?"
SanDisk MicroSD TF Card Unformatted Recovery
For the cases above, you only need to do two things for micro SD card recovery. First of all, you should stop performing operation on this unformatted micro SD card. Then, you can connect the micro SD card to computer and download iCare Data Recovery to extract files off the micro SD card. As a data recovery program, iCare Data Recovery software enables you to recover all types of files from SanDisk micro SD card and other brands of memory card like Samsung, Lexar, Transcend, PNY, Kingston, etc. Follow the steps below for micro SD card recovery free::

Step1. Launch the data recovery software and select a recovery option.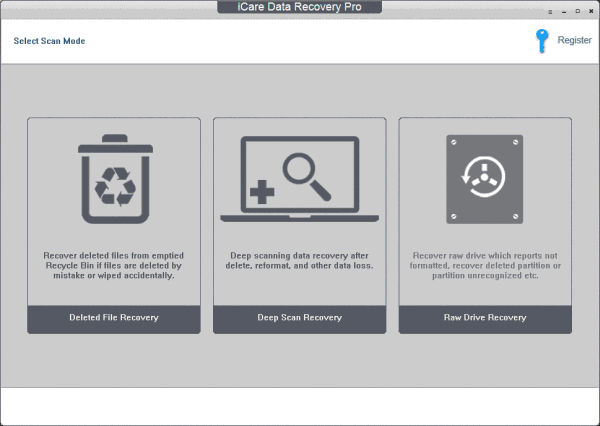 Step2. Choose the micro SD card and wait when the software is scanning.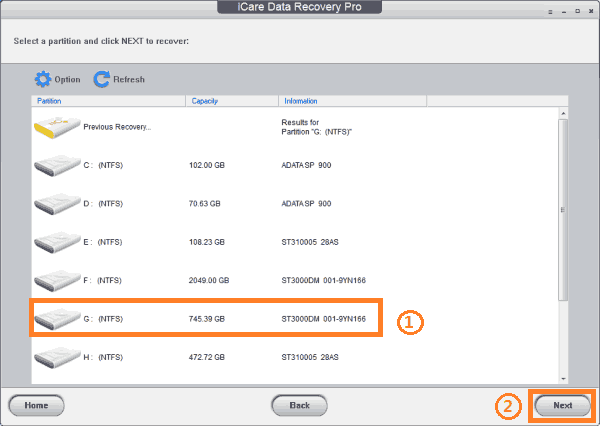 Step3. You are allowed preview found photos after scanning and recover the files you need.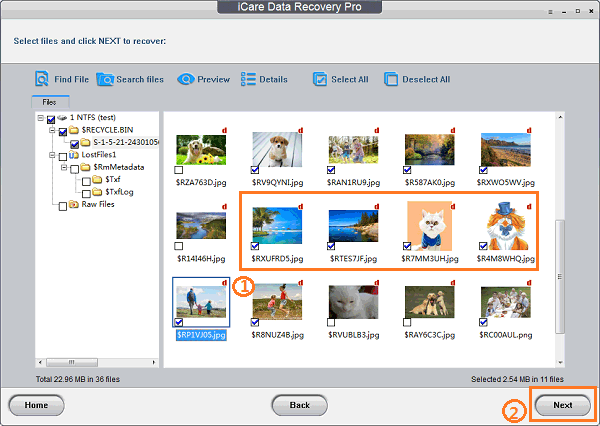 What to Do When Micro SD Card needs Formatting?
As mentioned above, you had better not format micro SD card before data recovery because formatting will make the micro SD card space as available for new data storage. If you mistakenly write new data to the formatted micro SD card, you cannot recover the lost files. Then, how can you fix the unformatted error without formatting? Well, you can format the memory card when all needed data has been recovered successfully.
==>> Micro SD card cannot be formatted when it changes to RAW and requires formatting? You can go ahead to visit this aritlce - Windows unable to format memory card>>

---
Related Articles
Hot Articles