SanDisk Pen Drive Cannot Format by Windows 10

Can't format usb? Fix it here -> how to fix can't format usb error
"How do I fix the unformatted error that my SanDisk 8GB pen drive cannot format? Every time I try to access my 8GB pen drive on my PC, Windows system says pen drive is not formatted. When I try to format it, Windows reports cannot complete the format. I want to know the solution for data recovery if I was unable to format my SanDisk 8GB pen drive."
Ultimate solution for corrupted Pendrive repairing
Please calm down! You just need to prevent physical damage or new data overwriting to the pen drive.
Video - How to fix usb can't be formatted by Windows or other format tools
Also read: how to fix windows was unable to format
Data Recovery When SanDisk Pen Drive Won't Format
iCare Data Recovery Pro is a read-only data recovery tool with which you are able to restore all inaccessible data like images, audio files, videos, documents, etc from SanDisk pen drive without asking to format it. It works on all pen drives like 1GB, 2GB, 4GB, 8GB, 16GB, 32GB, 64GB, etc.

Step1. Download and install iCare Data Recovery on computer. Launch the software and choose a proper scan mode.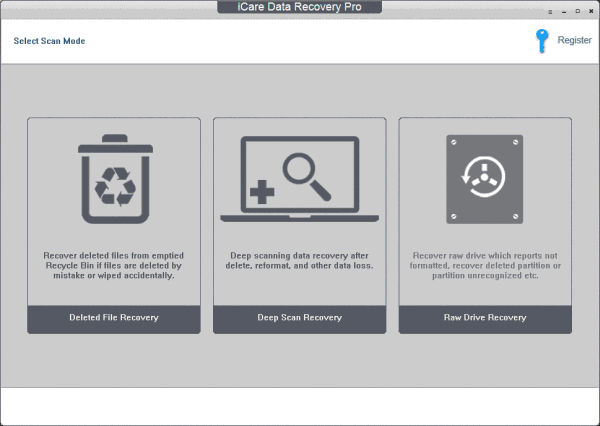 Step2. Select the SanDisk pen drive and then the software will scan it for lost files.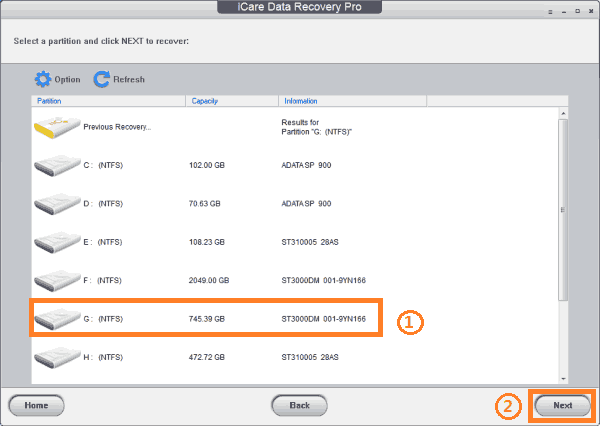 Step3. When scanning is completed, you can preview photos and office files. Then, you can select all lost data and save it to another drive.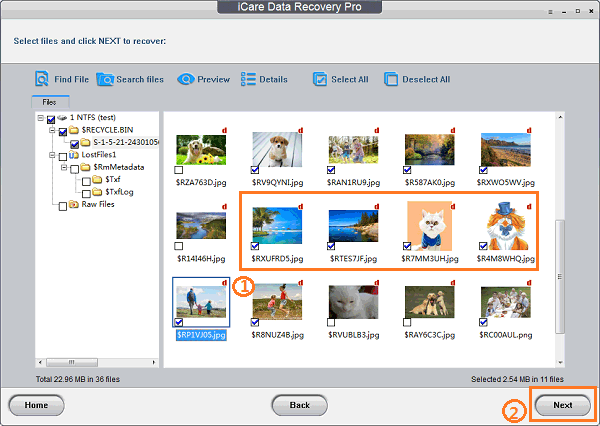 It would be a problem to fix the RAW drive error if SanDisk 8GB pen drive won't format. If you still want to format the pen drive to repair the error, you might need to use professional format tool. However, what you should remember is that format tool might cause damage to the pen drive.
Other sandisk cruzer problem fixing
"Is it possible to rescue data off an 8GB SanDisk pen drive when it won't format on Windows? This pen drive became RAW file system from previous FAT32, so I want to format it to fix the RAW format error. However, I have no method to repair the error since Windows was unable to format the pen drive. What can I do to access an unformatted SanDisk pen drive for pen drive recovery free?"
"My SanDisk 8GB pen drive detected but not opening and requires formatting when I want to open it on my PC. I hope that I can extract all inaccessible data from the pen drive before formatting, but I have no idea what to do. Another problem is that pen drive was unable to be formatted when I attempt to format it."
Last updated on 29/12/2020
Hot Articles
Related Articles