Samsung Galaxy Says Memory Card RAW
"Is it possible to rescue data when Samsung Galaxy says memory card has RAW file system? My memory card has FAT32 file system, but it turned to RAW file system with unknown reasons. I want to get back all data from this RAW memory card for Samsung Galaxy mobile phone, but I am unable to access the memory card with all methods I have tried. Can anybody recommend any solution for data recovery from a memory card that shows RAW format on Samsung Galaxy mobile phone?"
"Help please! My memory card turns to RAW file system on Samsung Galaxy mobile phone. All files stored on this memory card become unreadable. After connecting this memory card to another mobile phone or computer, it still shows RAW file system. I do not care if it is able to fix the memory card, but I really want to get back my data. Can you tell me how to recover data from Samsung Galaxy mobile phone RAW memory card for? Or how to format a raw memory card in cmd/mobile phone?"
Don't worry! Although it is impossible to open a RAW memory card on Samsung Galaxy or even when you connect the memory card to your computer, all files are still on this memory card but become invisible. What you need to do is to extract all inaccessible data from the RAW memory card and then format the memory card to fix the RAW drive error.
Data Recovery When Samsung Galaxy Reports Memory Card RAW
You are able to recover data when Samsung Galaxy says memory card is in RAW format by using a data recovery program. iCare Data Recovery Pro is a read-only data recovery program, which enables you to search every lost file from RAW memory card without having any influence on the card or previous data. This data recovery software is compatible with Windows platform like Windows Vista, XP, 7, 8, 10, etc. By using this data recovery software, you can restore all types of lost files such as images, music, videos, etc from memory card like SD, mini SD, micro SD, SDHC, CF, SDXC, MMC, etc. It is an easy-to-use data recovery tool, which helps recover data within a few simple steps in a short time.
Steps for Samsung Galaxy Phone Memory Card RAW Recovery
iCare Data Recovery is a tool that is able to recover deleted files from memory card for Android phone, digital camera in all data loss problems including RAW, deleting, formatting, not formatted error, etc.

Preparation: Free download and install iCare Data Recovery on Windows computer. Plug the memory card to this computer and run the data recovery software.
Step1. You can select a proper scan mode after running the data recovery software.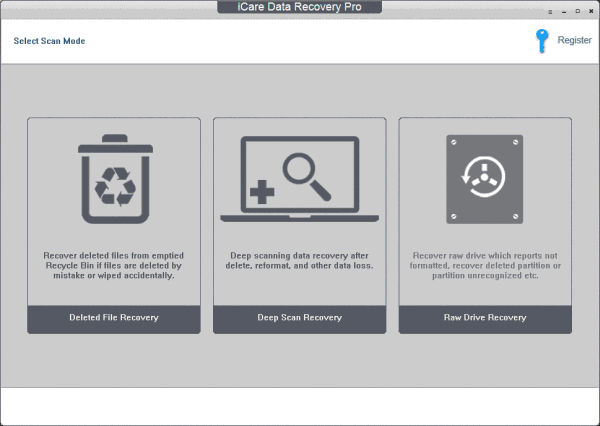 Step2. Select the RAW memory card and then you only need to wait patiently when the software is searching lost data.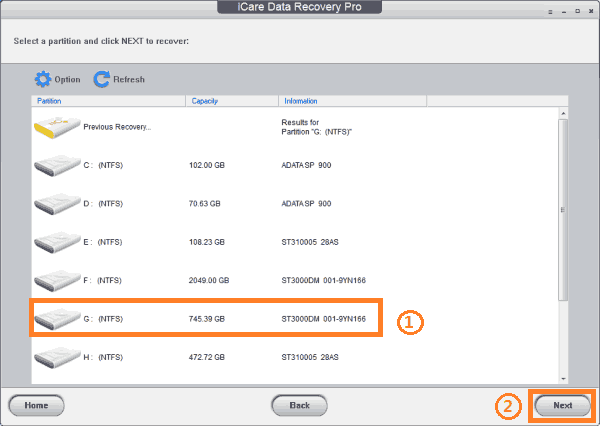 Step3. Preview files like photos and Microsoft documents after scanning. Then, you can select the files you need and save them to another drive.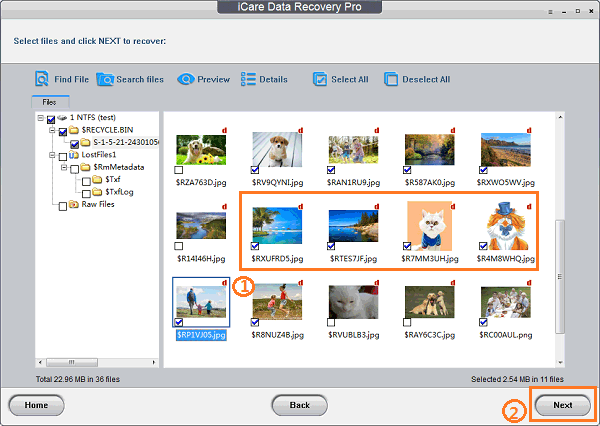 Memory Card Shows 0 Byte When Samsung Galaxy Says RAW
Your memory card has 0 byte space when Samsung Galaxy says RAW drive error on the card? This is the reason why many people believe that all data has been deleted forever. As a matter of fact, it is a normal situation that memory card shows 0 byte space when its file system turns to RAW, because both Samsung Galaxy mobile phone or PC do not recognize RAW drive. When your memory card only shows 0 byte space, it does not mean all data has been erased. In this situation, what you should do is to run iCare Data Recovery and deep scan the RAW drive so as to search all lost files and save them to another safe place.
Solution for Samsung Galaxy Phone Memory Card RAW Fixing
You can use iCare Data Recovery to recover data from memory card that has RAW error in Samsung Galaxy mobile phone such as Samsung Galaxy S, S2, S3, S4, S5, etc. If you still want to fix the RAW drive error on your memory card so that you can continue to use it in Samsung Galaxy mobile phone, you can format the memory card to convert RAW to FAT32. It is simple to format a memory card by connecting it to a Windows computer. Usually, you only need to quick format memory card and change its file system back to FAT32. However, if there are bad sectors on the memory card, you can full format the memory card so as to repair bad sectors.
Windows Cannot Format RAW Memory Card for Samsung Galaxy
You may run into another situation when you format memory card to fix RAW drive error. Probably, Windows will fail to complete the format and you may get message saying Windows was unable to complete the format memory card. If you meet such kind of problem, you can check if the card is infected with virus or contains too many bad sectors. If possible, you had better buy a new memory card in order to avoid facing the same problem in the future. If you still want to format the memory card, you can also rely on professional format tool.

---
Related Articles