Samsung Galaxy Reports Not Formatted Error on Memory Card
"My Samsung Galaxy mobile phone reports not formatted error on memory card when I want to view data. This morning, I was listening to music on my Samsung Galaxy, but all of a sudden, the music stopped. When I tried to replay the music, my Samsung Galaxy mobile phone reported the error message memory card is not formatted and its file system shows raw. Please tell me why my memory card requires formatting on Samsung Galaxy. Is there any raw file system recovery software to recover data from this memory card for Samsung Galaxy cell phone?"
"Hello! I have a Samsung Galaxy S4 smartphone with a memory card inserted, but I mistakenly formatted the memory card when the phone shows memory card needs to be formatted before I can use it. Although my Samsung Galaxy does not report error message on the memory card anymore after formatting, all data has been deleted due to formatting. I want to know how to recover deleted photos from memory card in Android when it requires formatting on Samsung Galaxy."
Samsung Galaxy mobile phone allows users to insert a memory card for data storage, but data stored on the memory card might get lost due to reasons like memory card not formatted error. If your Samsung Galaxy cell phone shows not formatted error on the memory card inserted in and disables you to access any file, you should remove the card out of the mobile phone and connect it to a Windows computer. Then, you can use professional data recovery software to recover data from Samsung Galaxy unformatted memory card.
Data Recovery When Samsung Galaxy Reports Not Formatted on Memory Card
When you connect a memory card which requires formatting to your computer, the Windows system usually recognizes it as a RAW drive or unknown device. In this situation, you are unable to open the memory card. However, you can use data recovery software like iCare Data Recovery Pro to deep scan the memory card to extract all inaccessible data from the RAW drive. This data recovery software supports to recover different types of data from various kinds of memory card when it becomes inaccessible due to not formatted error. This data recovery software supports Samsung Galaxy S, S2, S3, S4, S5 mobile phone data recovery when its memory card wants to be formatted.
Steps for Unformatted Samsung Galaxy Memory Card Recovery

Preparation: Free download and install iCare Data Recovery on Windows computer. Connect the Samsung Galaxy memory card to this computer and launch the data recovery software.
Step1. After running the software, you can see different scan modes. You only need to select a proper scan mode.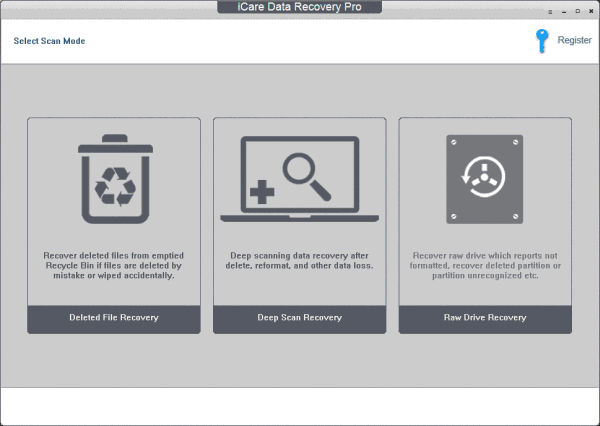 Step2. Select the memory card which shows as RAW or unknown device and then the software will scan it to search lost files.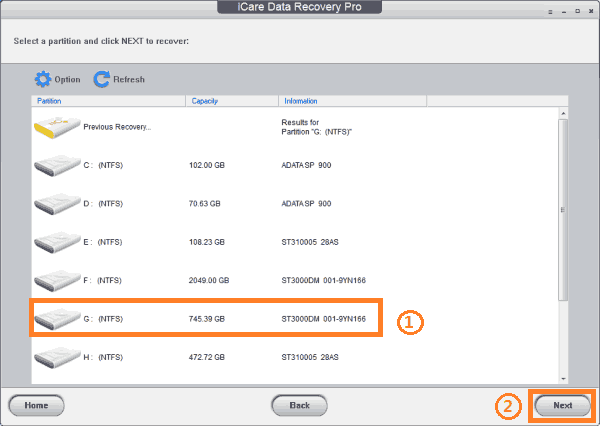 Step3. You are allowed to preview files after scanning and then you only need to save the files you need.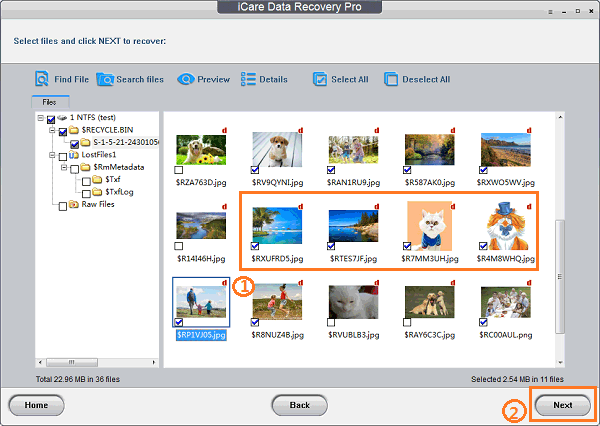 Solution for Memory Card Not Formatted Error on Samsung Galaxy
You can use an SD card, SDHC, SDXC or micro SD card in a Samsung Galaxy mobile phone. If you insert a memory card that is not compatible with Samsung Galaxy, it cannot work normally.
==>> If the memory card is compatible with the Samsung Galaxy but it reports not formatted error with unknown reason, please visit this page: disk drive is not formatted do you want to format it now
==>> Related Article: Windows was unable to complete the format
Tips for Samsung Galaxy Memory Card Recovery When Requires Formatting
As you know, memory card turns to RAW file system when it reports not formatted error on Samsung Galaxy. Here are some tops for Samsung Galaxy memory card RAW recovery:
1. We advise you not to format the memory card whether in the Samsung Galaxy or after connecting to your computer. However, it does not mean that you lose the chance for data recovery if you mistakenly format the memory card. The reason why we suggest you not to format the memory card is to prevent the memory card from being overwritten or suffering unexpected disaster due to improper operation.
2. If you have accidentally formatted memory card when it wants to format, the most important point is to remember not to write new data to the card. If the previous data is overwritten by new data, you have no chance to get back files from memory card.
3. It usually takes a few minutes to scan memory card to search lost files by using iCare Data Recovery. However, if it takes several hours to scan the memory card, probably the memory card contains bad sectors. In this situation, you do not have to wait the scanning to be finished, you can stop to show all found files in the scanning process.
4. When you save the lost files, you should save them to another drive instead of the RAW memory card.
How to Avoid Memory Card Not Formatted Error on Samsung Galaxy?
You will not meet data loss problem if memory card does not show not formatted error on Samsung Galaxy. Here is something you can do in order to avoid such kind of error:
1. Remove memory card from Samsung Galaxy mobile phone or computer safely.
2. Never unplug memory card from Samsung cell phone or PC in data transferring or writing process.
3. Do not save files which many be infected with to the memory card in order to prevent it from being attacked by virus.

---
Related Articles